Mcnae /Getty
You end up marrying your father, as the old adage goes, and for Ivanka Trump, that's becoming scarily real.
Jared Kushner, husband to Ivanka and senior advisor to Donald, is slowly turning into a carbon clone of the POTUS.
The property mogul and Presidential advisor was photographed in Washington, D.C. on Friday styling his hair like his Father-in-law.
I think we're in big trouble now. For some reason, Jared Kushner has started styling his hair like Donald Trump.😳 https://t.co/mvHoPGN9ps

— Mike Sington (@Mike Sington) 1493418542
You can call Trump a lot of things, but style icon, certainly isn't one of them.
Yet, somehow, that brushed-frontwards, combed-over-to-the-side hair seems to be coming into fashion.
It seems only a matter of time before Jared becomes Trump.
For comparison, here's a picture of Donald Trump in 1977 aged 36, and a picture of Jared Kushner this year also aged 36.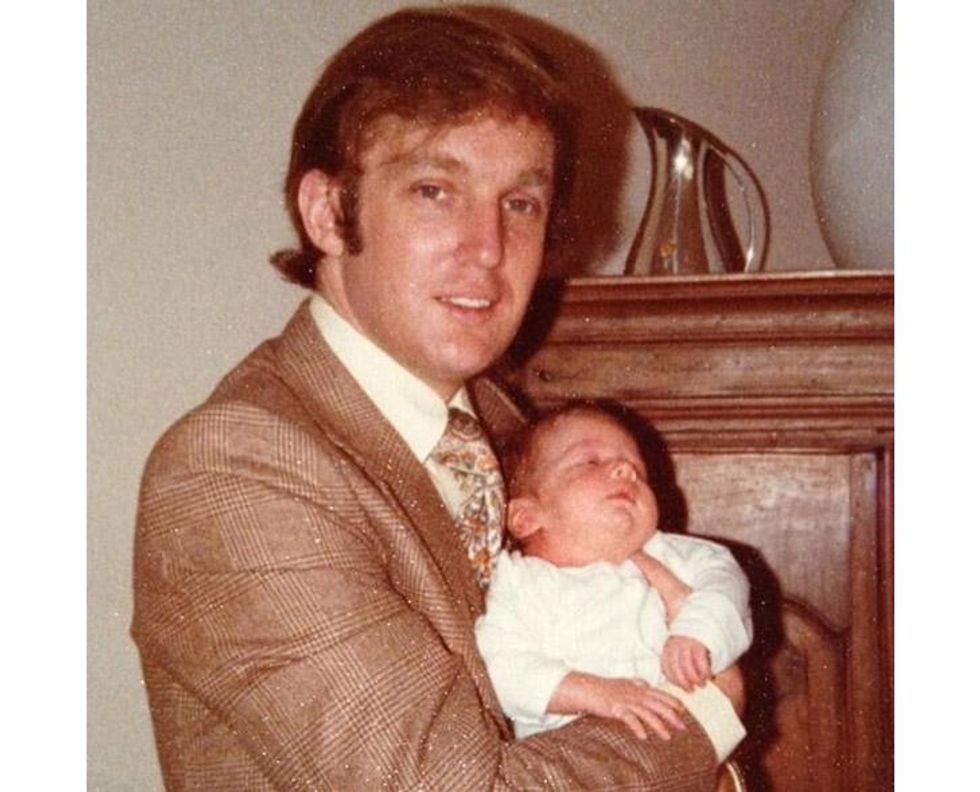 Picture: Facebook / Donald J Trump
Picture: Pool / Getty Images
As far as we're aware, Kushner's isn't a toupe.