Graham Hughes/ The Canadian Press via AP
The Prime Minister of Canada attended Montreal Pride this weekend, accompanied by another world leader for the first time.
Justin Trudeau has made a point of attending Pride parades in multiple Canadian cities, and many of the smaller towns.
On Sunday, he attended the huge Pride festival which took place in Montreal.
Picture:
He was joined by the Irish Taoiseach (prime minister), Leo Varadkar, the first leader of a foreign government to join Trudeau in a Pride parade.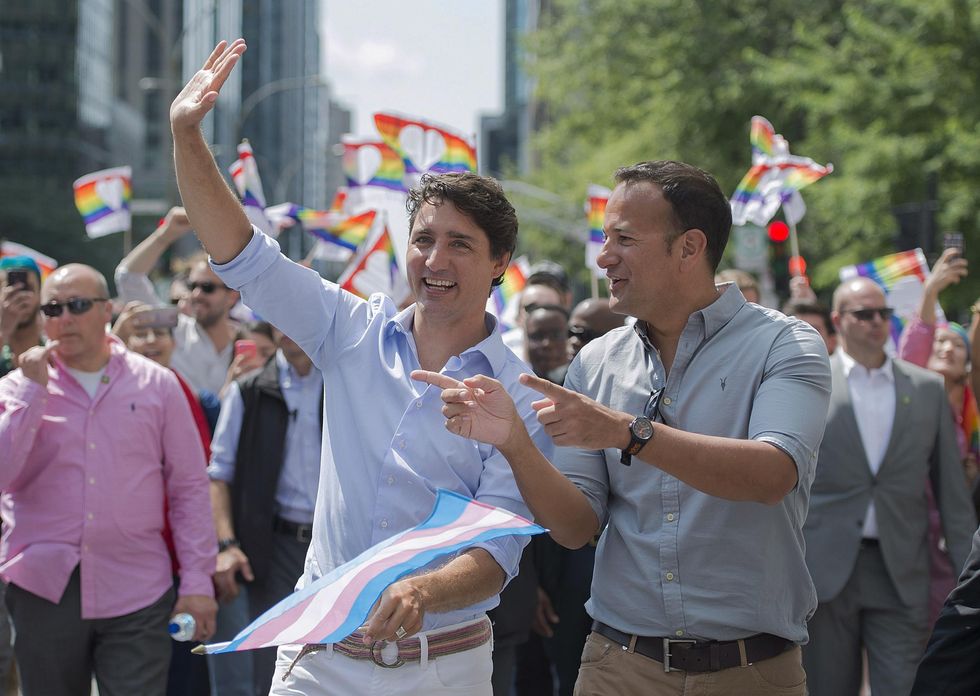 Picture: Graham Hughes/ The Canadian Press via AP
Varadkar is also Ireland's first openly gay Taoiseach.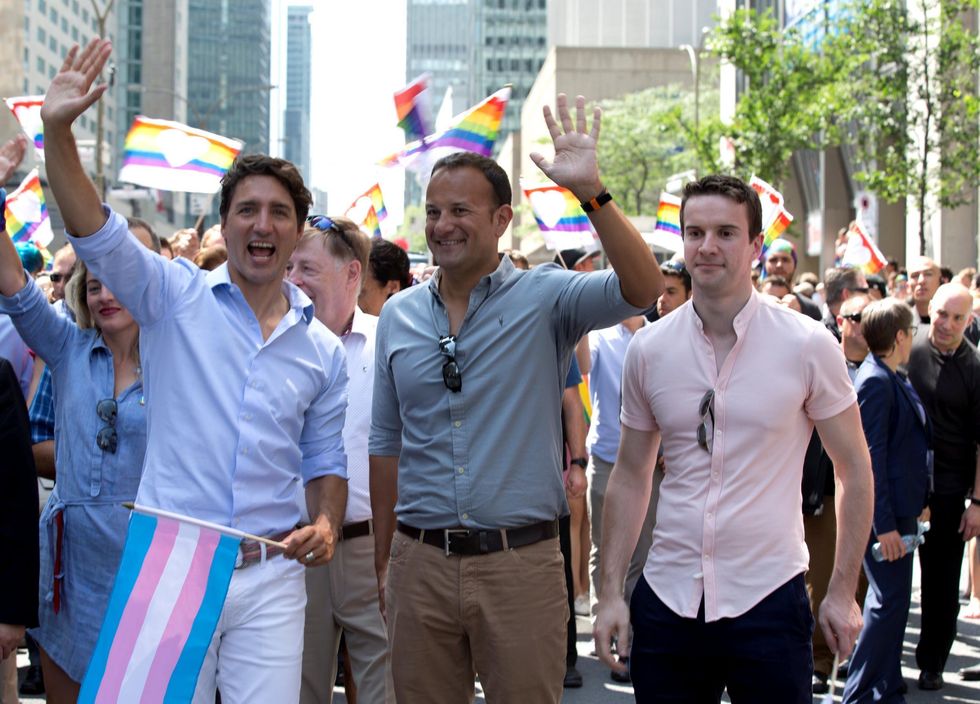 Canada's Prime Minister Justin Trudeau (L) walks with his Irish counterpart Taoiseach Leo Varadkar (C) and his partner Dr. Matthew Barrett (R). (Picture: REUTERS/Christinne Muschi)
The website for Canada Pride's festival in Montreal, brags that it is the largest such pride festival in the Francophone world.
Trudeau shared this video on his Instagram.
The same day, Trudeau attended a similarly colourful festival, the annual India Day parade in Canada.
A quick costume change one imagines.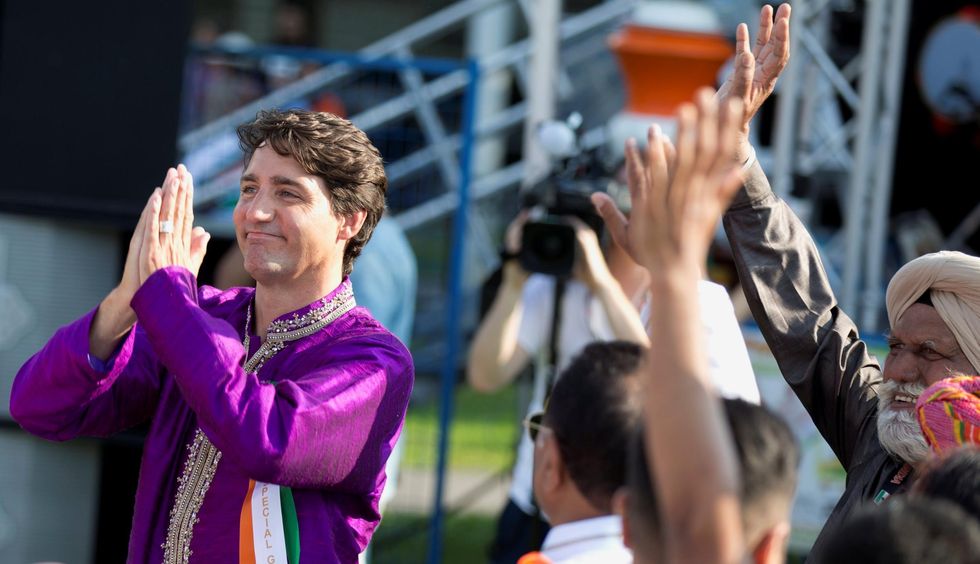 India Day officially commemorates Indian Independence from the British Empire, and occurred on 15 August.
The India Day parade was held on Sunday as the closest weekend.