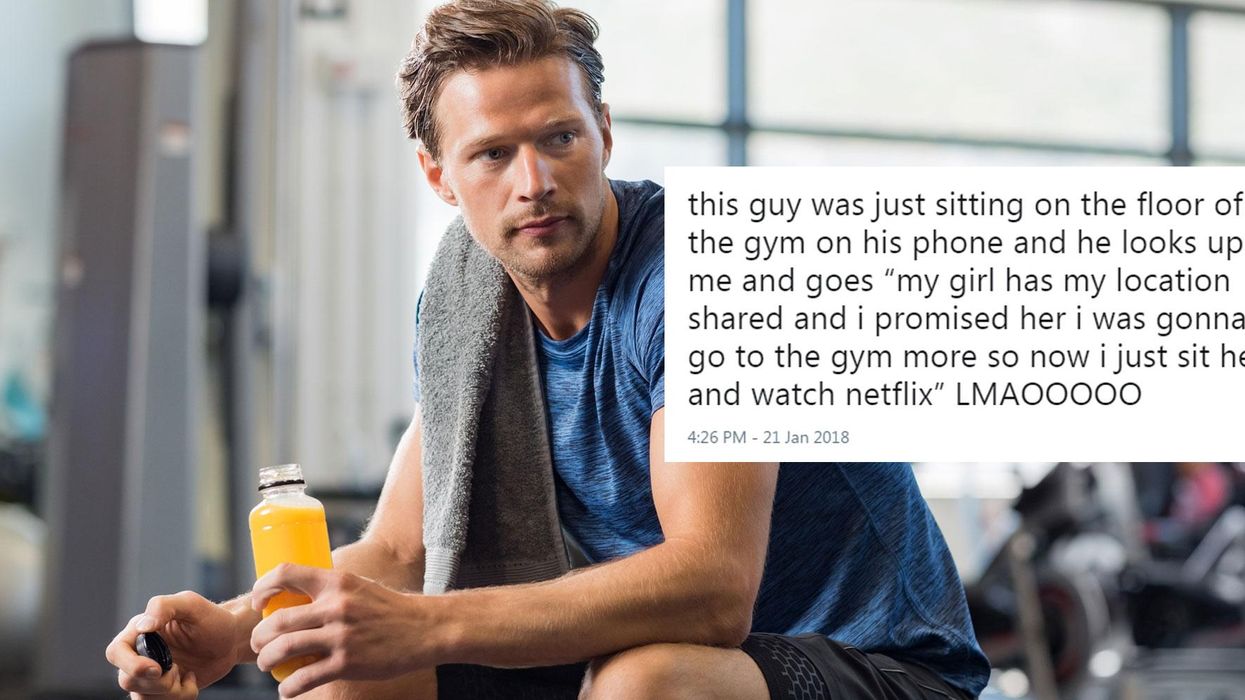 iStock / Ridofranz; Twitter / @komalammm
A common New Year resolution is to spend more time in the gym - but definitely not like this.
When this man was seen just sitting on the floor with his phone in the gym, he had a pretty hilarious explanation.
We're not sure this is really sweet or just really sneaky.
Regardless, that's a pretty expensive way to kick back and relax. But at least it keeps his girlfriend happy.
Though we're guessing that at one point the game will be up when she realises his body hasn't changed at all.
People related pretty hard.