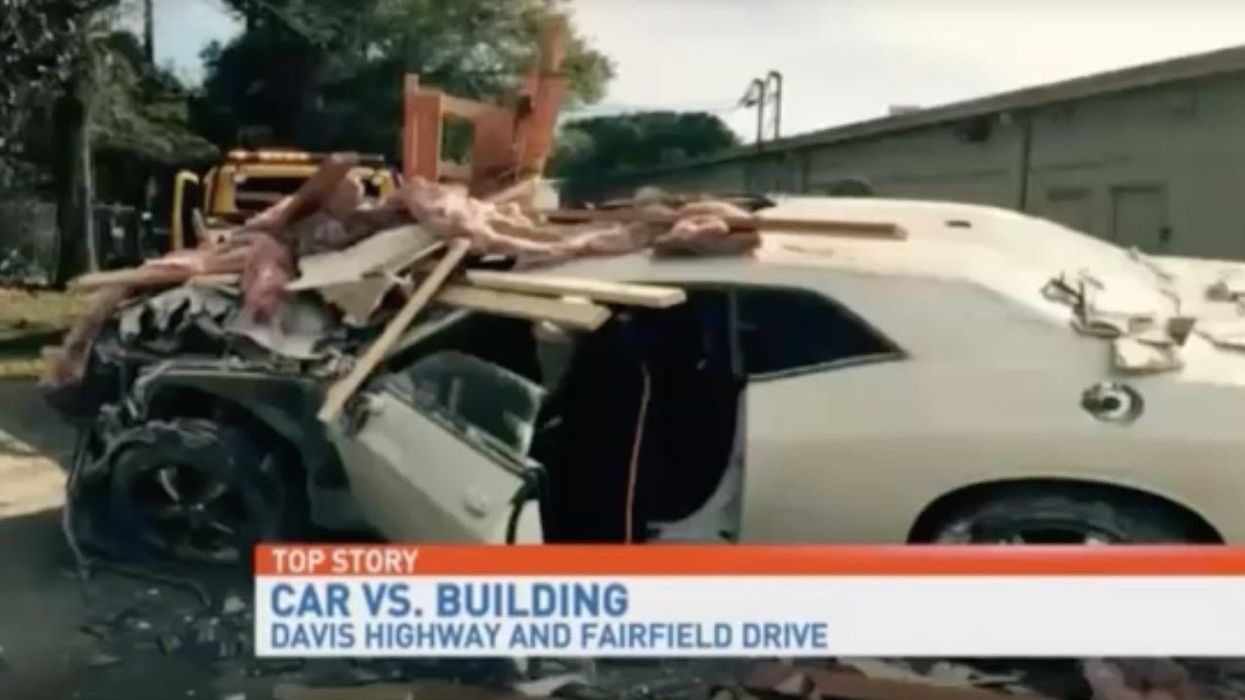 A man told police that he was trying to "time travel" after crashing his car through the offices of a shopping centre - and coming out the other side.
The Dodge Challenger ploughed through a wall in Pensacola, Florida taking out a wall connecting a financial advisers and a coffin-making business.
The uninjured driver told police, before going to hospital for evaluation, that he had been attempting to travel through time before the crash.
The general manager of Advanced Tax Services, Emanuel Mores, told Channel Three:
It looked like a bomb went off.

I was mad, then eventually I was happy no one was hurt. You know that was my biggest concern cause, you know, if anyone was hurt, anybody could have died or whatever.
Three businesses are reported to be moving to new offices following the crash, and the premises were boarded up on 21 December. The driver has since been charged with reckless driving.
Watch a local news report of the crash below:
If only he'd had a DeLorean...