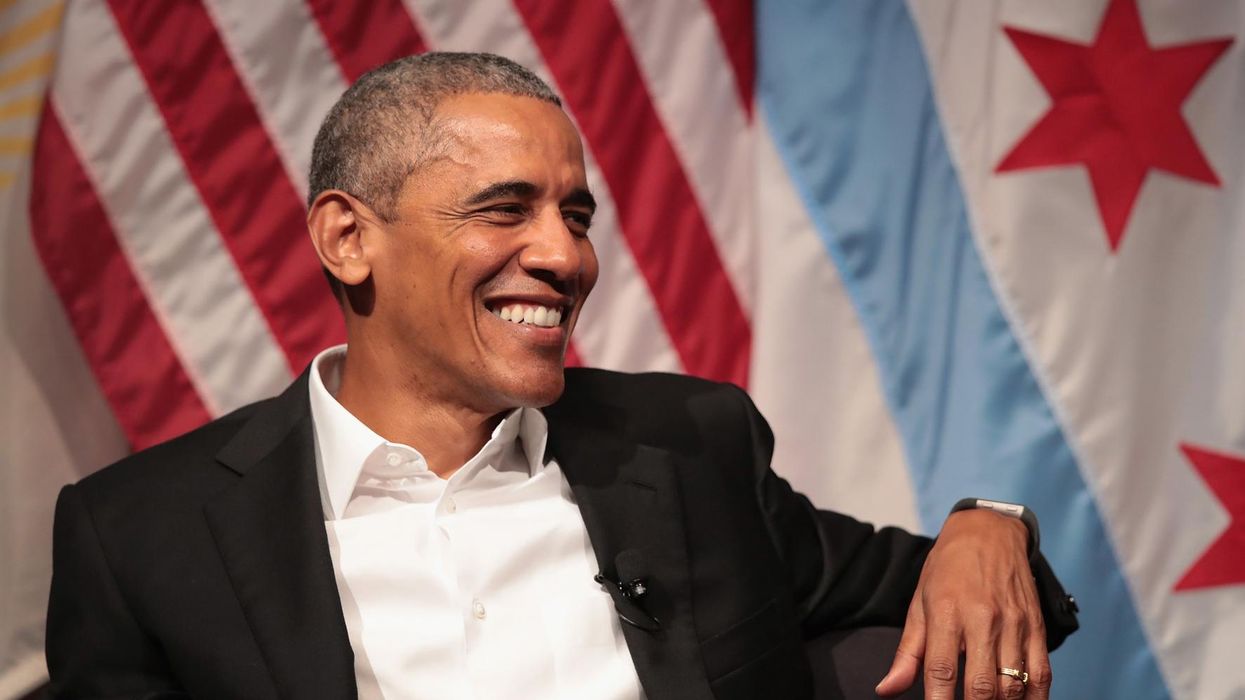 Scott Olson/Getty Images
We all miss the Obamas. Let's just get that out there.
They left the White House 100 days ago It's hard not knowing what they're up to anymore.
We do fortunately have some clues, as the power couple start making their way back into the public following a well earned break after eight years in the White House.
They started off with a well-earned holiday, of course:
Most recently, Barack spoke at the University of Chicago on 24 April, where he gave his first public appearance since leaving office.
Picture: Getty / Scott Olson
And he looked as smooth as ever....
Picture: AFP / Getty / Jim Young
... And maybe just a tiny bit smug at the all-round sh*tstorm that is Trump?
Before that, he was spotted kitesurfing in the Caribbean in February, with Richard Branson.
He also dined at Ballatos restaurant in New York:
And let's not forget about Michelle, who made her first public appearance as a keynote speaker at the AIA Conference on Architecture 2017 in Florida, where she ruled out ever running for public office.
It's all well and good until you start running, and then the knives come out. Politics is tough, and it's hard on a family … I wouldn't ask my children to do this again because, when you run for higher office, it's not just you, it's your whole family.

Plus, there's just so much more we can do outside of the office, because we won't have the burden of political baggage.
We can still hope.
Picture: Getty / Gerardo Mora
The former first lady has also done a spot of dog walking:
And visiting schools:
And let's not forget when the couple were spotted in New York last month: