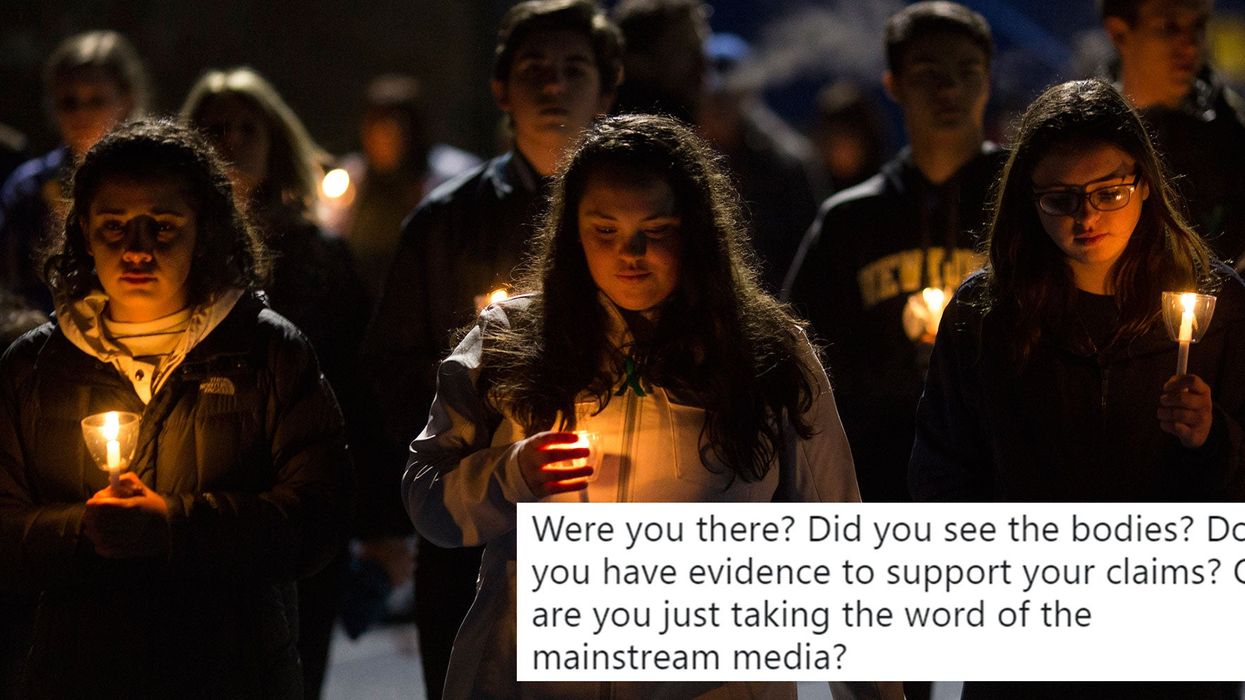 Getty Images / Drew Angerer / Staff
We know what happens following a mass shooting in the US: the gun control debate is reignited, protesters are drawn to the streets and the ever-burning flames of horrifying conspiracy theories are fanned.
But nothing changes. The same path is depressingly well-trodden. At the centre of the debate and at the front line against conspiracy trolls are mass shooting victims, their families and their friends.
Conspiracy theorists largely peddle the 'crisis actor' theory that emerged into the mainstream after the Sandy Hook shooting, whipped up to support the lie that America's gun violence problem has been manufactured to disarm the populace.
Alex Jones, the most famous ringleader of these trolls, has been banned by Apple, YouTube, Facebook and Spotify. But Twitter has not followed suit, with Twitter CEO Jack Dorsey saying Jones and InfoWars have not broken any rules.
This is despite Jones, who is being sued by parents over false claims that the 2012 Sandy Hook Elementary School Shooting that killed 26 people was a hoax, regularly using Twitter to amplify his misinformation.
Caroline Moss, an author and journalist who says she lost a someone close to her family at Sandy Hook, tweeted Dorsey asking why Twitter hadn't banned Alex Jones.
She criticised Twitter's rules as they apparently do not cover Alex Jones' misinformation and harassment.
She was then targeted by a troll who peppered her with probing questions, implying she had no evidence to support her 'claims' that the tragedy happened.
She responded by telling the Twitter user that she had buried someone close to her family who was murdered.
But this didn't deter the troll, who descended into an argument over whether Moss' tragedy is "doubtful" or not.
The troll blocked plenty of people along the way.
People were horrified.
But Moss continues to call out for Twitter for letting hateful lies fester on the site.