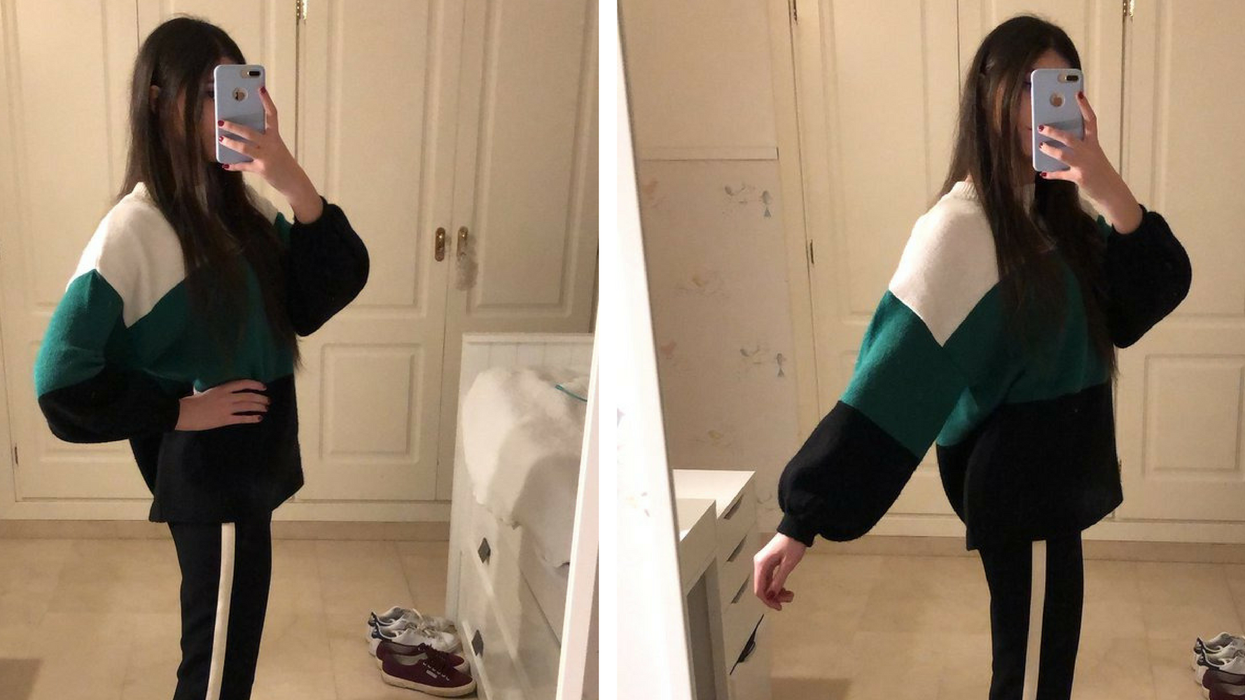 @milanoysl/Twitter
If there's one thing that sends the internet into meltdown, it's optical illusions. And this mirror selfie left everyone confused.
Someone even said it's more mind-bending than the white and gold, blue and black dress that took over the Internet a few years ago.
It all started when @milanoysl posted a photo of her combining vertical and horizontal stripes.