All together now, 'aw...'.
A man in Florida broke down in tears meeting his Rottweiler again after an eight-year separation.
Joshua Edwards believes his puppy, named Duke, was stolen from the garden of his home in 2007. After six months of searching he gave up, heartbroken.
But a passerby found Duke wandering around earlier this month and took him to an animal clinic where vets were able to track Edwards because of Duke's microchip.
Duke can be heard panting with happiness when they meet again. He licked his owner's face and rolled over so he could get a belly rub. He also did this face: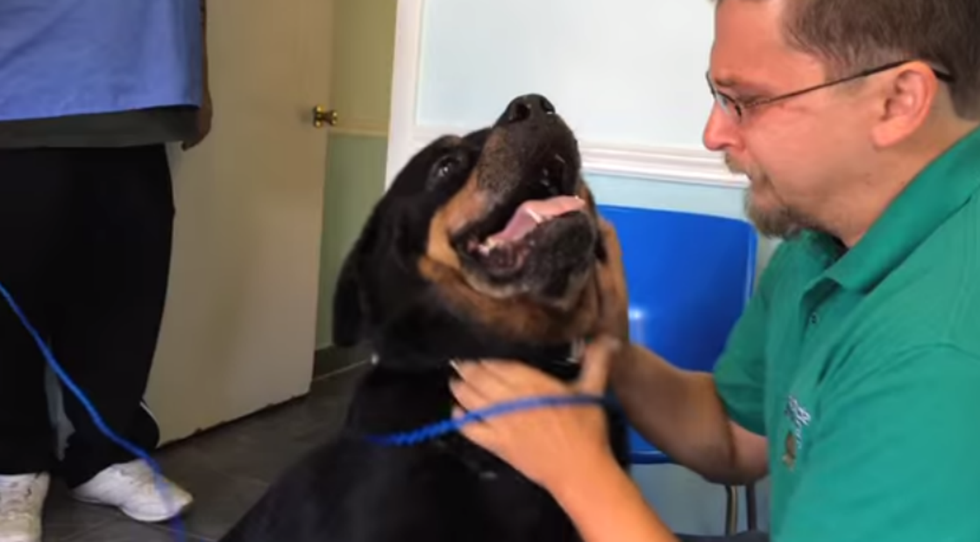 "I think he knew who I was right away," Edwards told the Miami Herald. "I never thought I would see him again.''
Watch the cuteness unfold below: