Twitter screengrab/ @c__i__y__o
Communication is the key to successful relationships - according to most relationship advise books.
Twitter user @c__i__y__o knows she has a bit of a temper and decided to get the help of her husband in an effort to temper it.
Tweeting about it, she reportedly wrote:
It's embarrassing, but I'm very short tempered. I wanted to fix it, so I made this stamp chart and had my husband give me a stamp if I didn't get upset during the day. The messages he wrote me at the end of the week are so nice and full of love.
Here are the stamps, translated by SoraNews24, and messages from January:
1.
It was a lot of fun just relaxing and spending winter break together.

Let's make this year great too. Let's go lots of fun places, eat lots of good food, and laugh a lot.
Picture:
2. And another:
I had to go back to work after break, but thanks to your help, it was easy. Every time I eat one of the delicious bento lunches you make me, I feel like I'm not alone, and I'm so thankful to have you. Going to the gym on Sundays, and going to Ginza too, we had a full week. Looking forward to next week.
Picture: Twitter screengrab/ @c__i__y__o
3. Another loving message
We went to the gym a lot this week, we did well. I'm going to do my best, so let's work hard together.

Thanks for showing [unnamed] around Tokyo over the weekend. It reminded me of when we went to Shirokane together, and was a fun time. So looking forward to our nice house being built!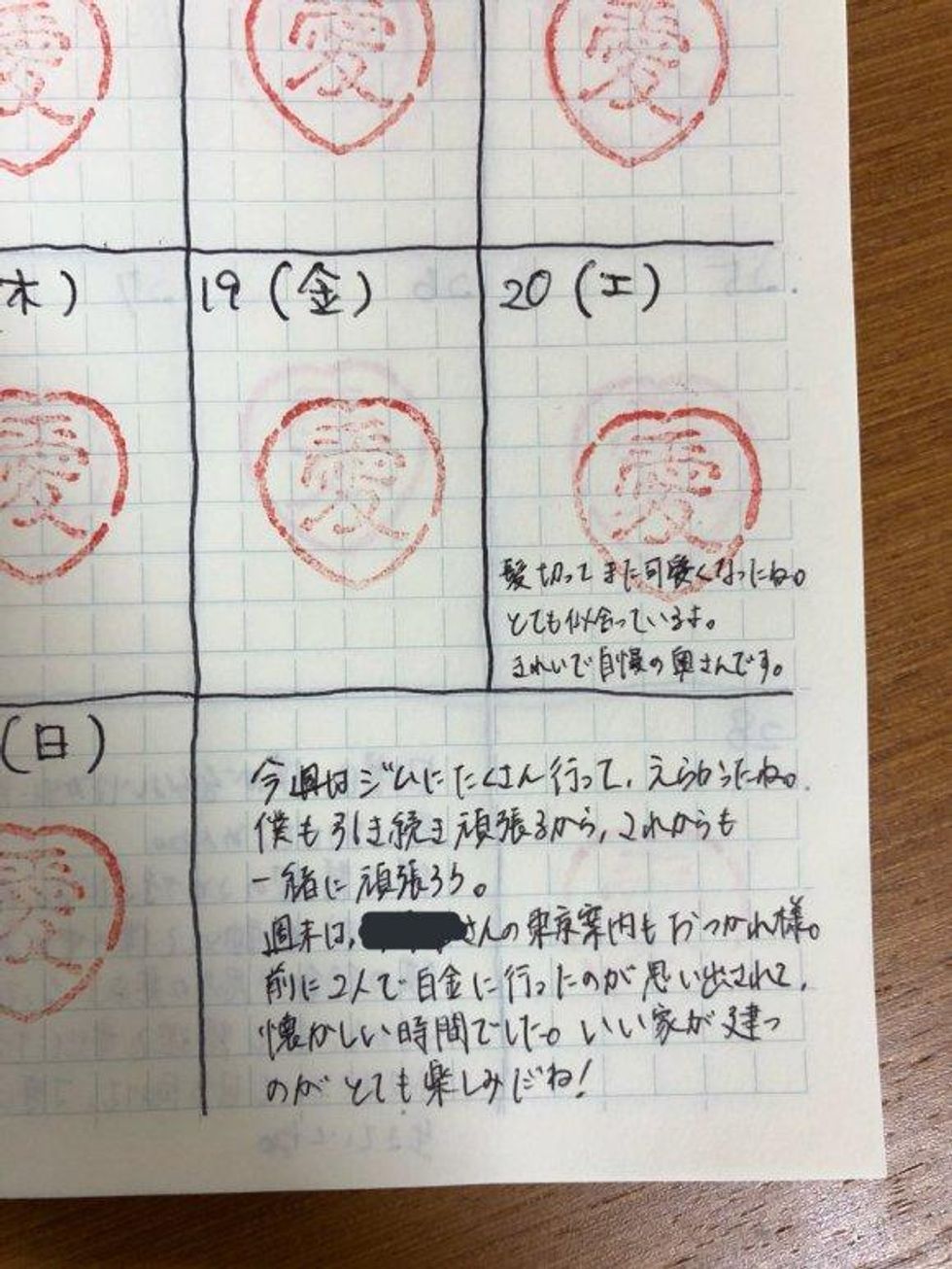 Picture:
4. And finally:
I'm sorry for being so useless on Sunday and making you feel bad.

I love you. You are my pillar, my axle, the foundation of everything I do and think. From here on, I want to do everything I can to make you happy, by paying attention to the small things as we continue our life together.
Picture:
Too cute.
The post, which has since been deleted, received mixed reactions: some people questioned how healthy it was for her to suppress her anger. Others thought it was a cute and light-hearted way for the couple to talk about the positive aspects of their relationship.
H/T @c__i__y__o via SoraNews24