Japanese Prime Minister Shinzo Abe visited America last week, and spent the weekend with Donald Trump at his Florida private members club The Mar-a-Lago.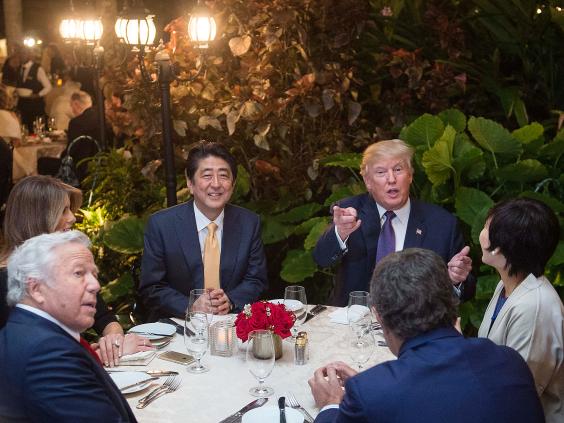 During the weekend, North Korea tested a ballistic missile.
This was obviously a matter of serious concern for both Trump and Abe, and the terrace they were dining on quickly became an emergency improvised situation room.
It must have been pretty stressful for both leaders, right?
But then, this photo of Trump emerged.
Surely that's not the sort of face a man dealing with an international incident should have, right?
People compared it to the famous photo of Barack Obama during the assassination of Osama Bin Laden.
Others made jokes:
But there were also serious security questions about how such a photo could have been allowed to be taken.
This was, of course, the same night where someone got a selfie with the man who looks after the 'nuclear football'.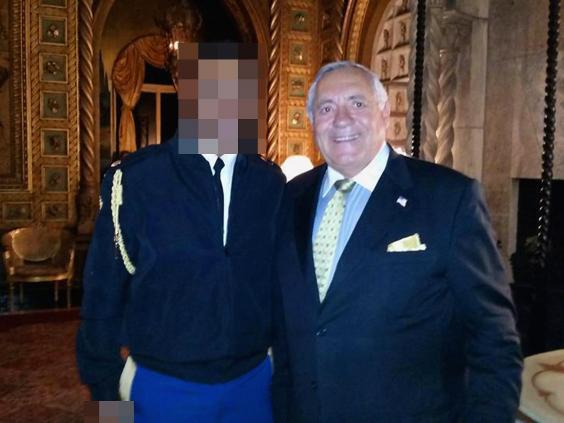 Feeling worried about the next four years, yet?
---
More: Justin Trudeau's face when shaking Trump's hand speaks for the world
More: This Valentine's day, get yourself a partner that looks at you the same way Ivanka looks at Justin Trudeau