TL;DR - Biff Tannen is Donald Trump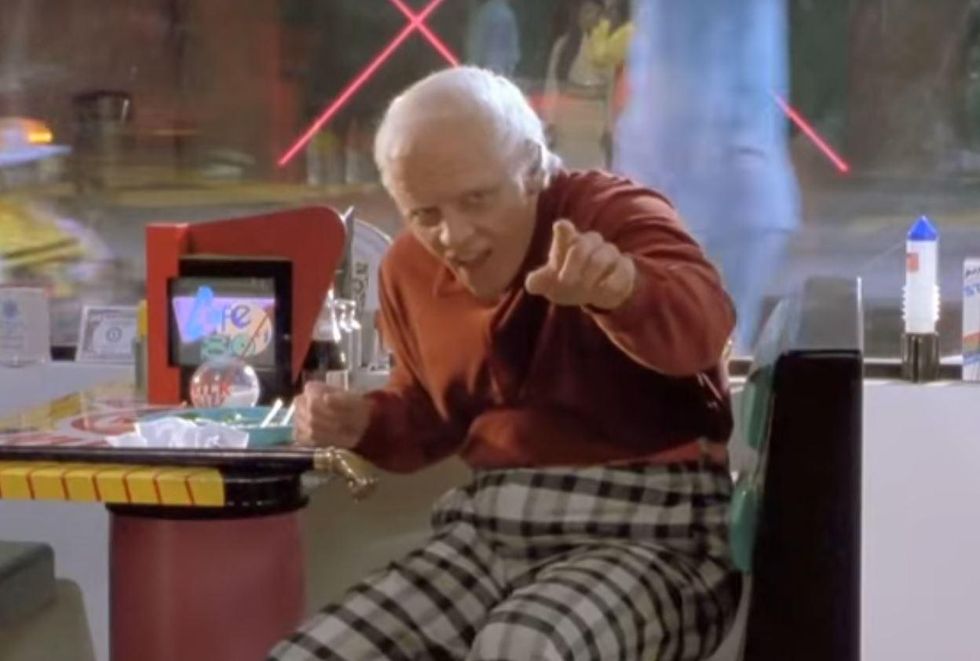 Picture: YouTube/screengrab
The screenwriters of Back to the Future were praised for their foresight for predicting a whole host of things the future would hold.
While the likes of flying cars and self-tying shoelaces are still yet to be in the mainstream, they did manage to predict variations of video conferencing, tablet computers and fingerprint scanners long before they came into existence.
On 21st October 2015 - the day when Marty and Doc visit the future - it turns out there was one thing they predicted better than any other: the rise of Donald Trump.
Many fans of BTTF have long pointed out the similarities between the two and a parody video which replaced Tannen in a scene from the film with Trump, led to headlines like "The Back to the Future Donald Trump mash-up is too real and too terrifying".
Indeed, there's a very good reason for that.
"We thought about it when we made the movie! Are you kidding?" co-writer Bob Gale explained to the Daily Beast.
You watch Part II again and there's a scene where Marty confronts Biff in his office and there's a huge portrait of Biff on the wall behind Biff, and there's one moment where Biff kind of stands up and he takes exactly the same pose as the portrait? Yeah.
In the film, Biff uses profits from his casino to make waves in politics, eventually assuming power and turning Hill Valley into what the Daily Beast describes as a "dystopian wasteland, where hooliganism reigns, dissent is quashed, and wherein Biff encourages every citizen to call him, 'America's greatest living folk hero'."
Of course, in the film, Marty and Doc show up to thwart Tannen before things get really out of hand.
WHERE WERE YOU WHEN WE NEEDED YOU, MARTY?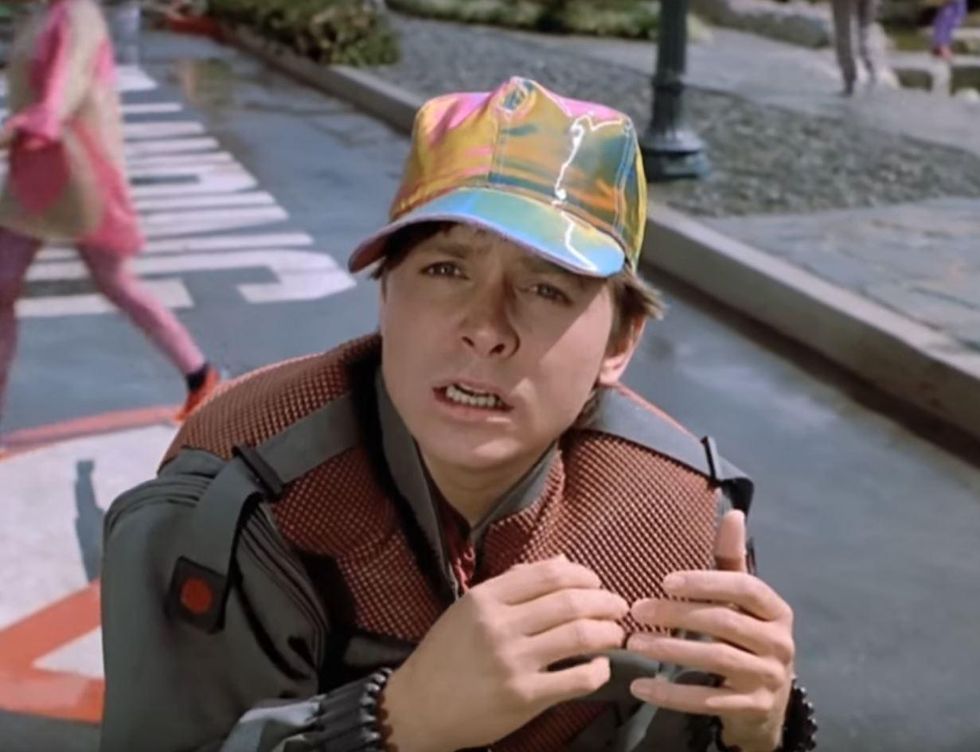 Picture: YouTube/screengrab