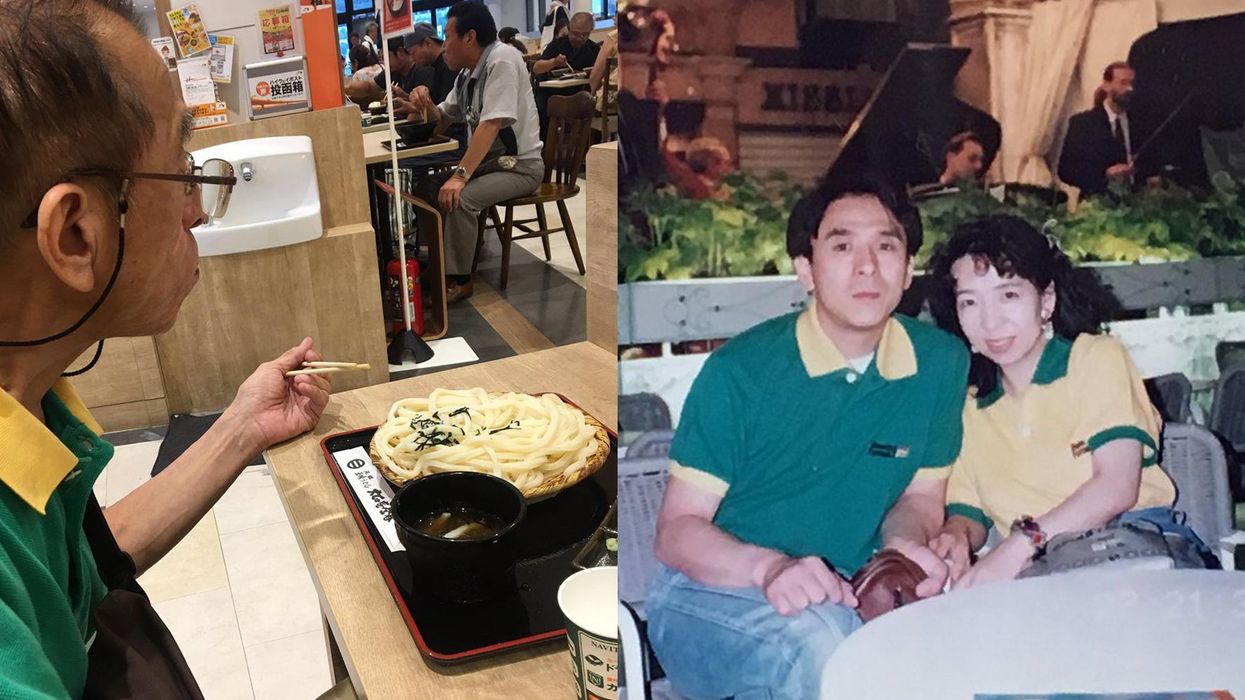 twitter.com/922_riaru
Twitter user R1A recently had something of an emotional revelation.
Last month, in a tweet that has since gone viral, she pointed out that her father always wears the same, old shirt all the time. The reason for this was a mystery.
Picture: Twitter / @922_riaru 
When looking through her grandfather's belongings, she found a photo of her dad with her mother on their honeymoon – and he was wearing the same shirt.
She was wearing a similar one with the a similar colour pattern.
Her mother sadly passed away from cancer 18 years ago, when she was just six years old.
She explained to BuzzFeed:
I wondered why he kept on wearing that old polo shirt. Why didn't he just buy a new one? I never imagined that the polo shirt would contain such a special memory for him.

When that polo shirt gets a hole in it, he carefully sews it back together. He wears it for any special occasion, be it a work study event or a trip out with the family.

I always thought he was so 'uncool' for continuously wearing the same old polo shirt. But now I think that I have to look after memories too. I will never throw away anything important of my parents or grandparents.
HT BuzzFeed
More: This dad wrote his daughter an amazing note for her last day at school