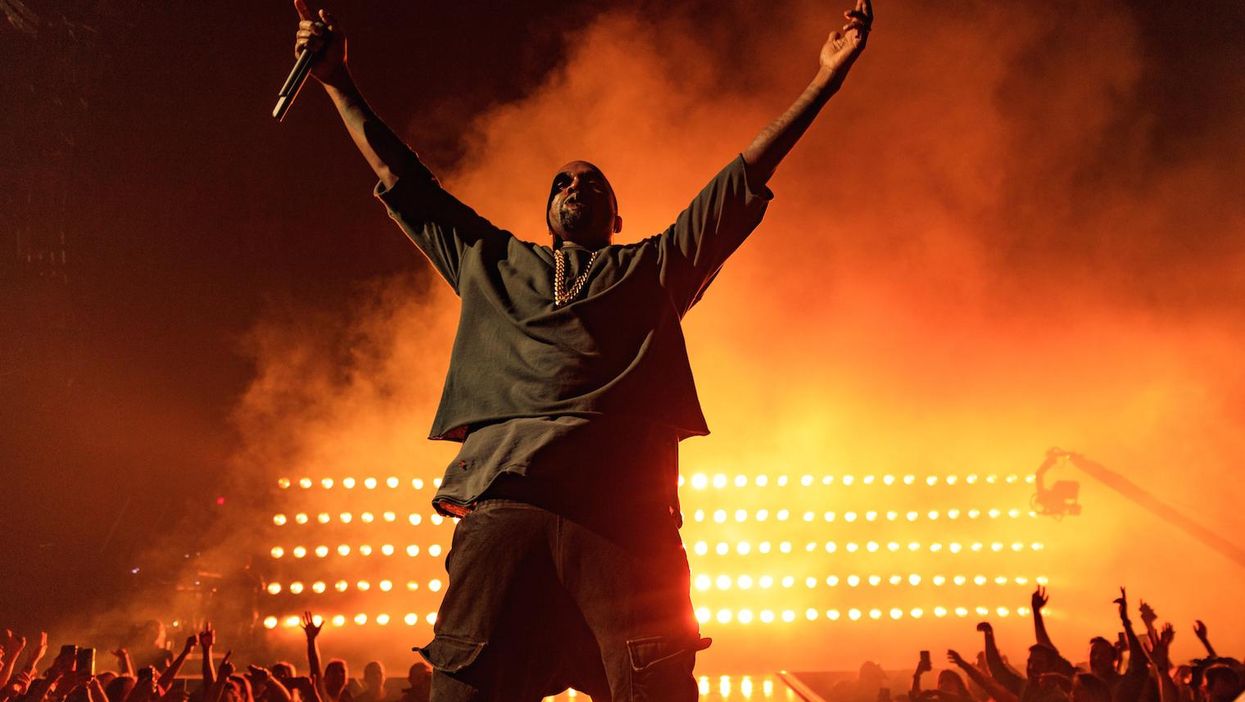 Kanye West is a man used to being fawned upon, it's safe to say.
This week, he visited the Isle of Skye to film video for his new single Waves.
He and his entourage stayed at Skeabost House Hotel, taking half of the rooms in the accommodation.
That the owner described him as "the perfect" guest, became a national news story - so you'd think the story would feature prominently in the West Highland Free Press, surely?
Observer home affairs editor Mark Townsend tweeted evidence that this is not the case: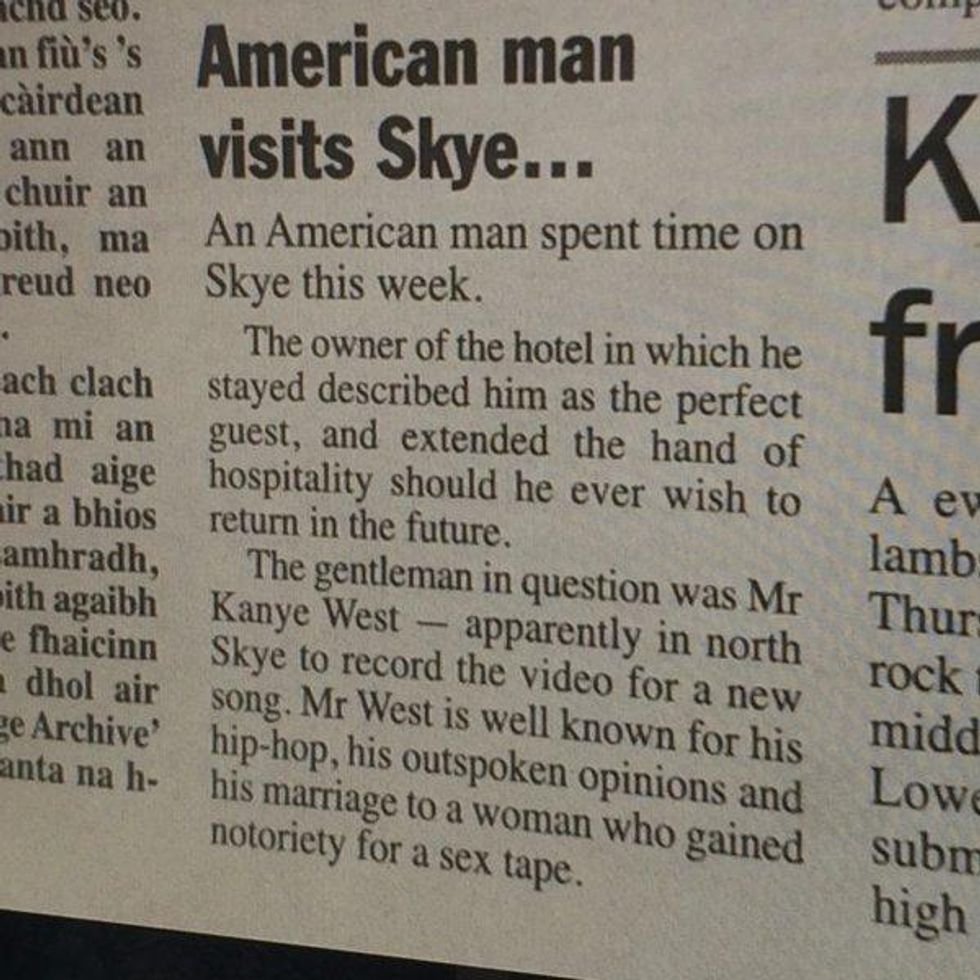 I'mma let you finish but...
An American man spent time on Skye this week.

The owner of the hotel in which he stayed described him as the perfect guest, and extended the hand of hospitality should he ever wish to return in the future.
...was the best drop intro of all time.