Trump at a campaign rally in South Carolina on Monday night (Picture: Getty)
Just when it appeared that he couldn't get any more extreme, Donald Trump has announced that he wants to ban all Muslims from entering the US.
Described as a "fascist demagogue" by Democratic rival Martin O'Malley, "anti-American" by the White House and "unhinged" by Republican colleague Jeb Bush, Trump has continually escalated his hatred towards minority groups on the campaign trail.
From accusing Mexico of sending "rapists" to the US, to mocking a disabled journalist, to now wanting to ban over 20 per cent of the world population from American shores:
But perhaps more worrying than Trump's fascistic rhetoric is the response he has received from supporters. The more ridiculous his comments have become, the higher he has appeared to rise in the opinion polls and the more passionate his support has become - and Monday night's announcement was no different.
As Trump announced his "total and complete shutdown of Muslims" in South Carolina, fans hollered and chanted "USA, USA, USA" and "Trump, Trump, Trump":
Despite using statistics from the Centre for Security Policy thinktank which has been designated a "hate group", Trump's plans were called "prudent" by supporters outside the rally.
But not only that, although many criticised him, scores of responses on Twitter to Trump's announcement were equally fervent:
And obviously on Facebook:
A poll by local news station KGET showed that 85 per cent of respondents agreed with Trump's plan:
Screengrab via Gawker
Where will it all end?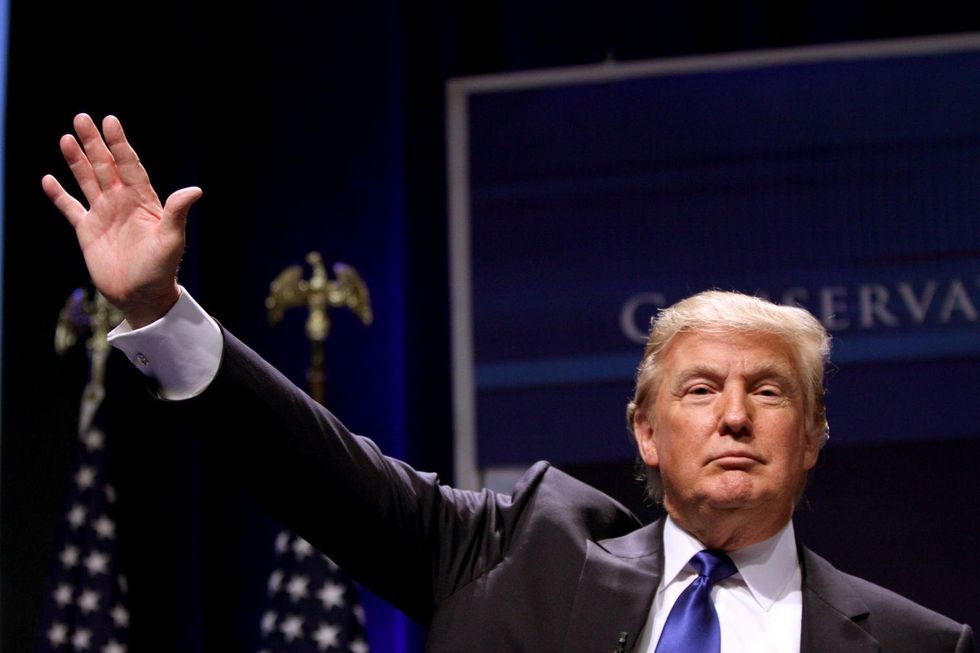 Picture: Gage Skidmore
More: Donald Trump wants Barack Obama to name a Muslim sports star. Um...
aaa