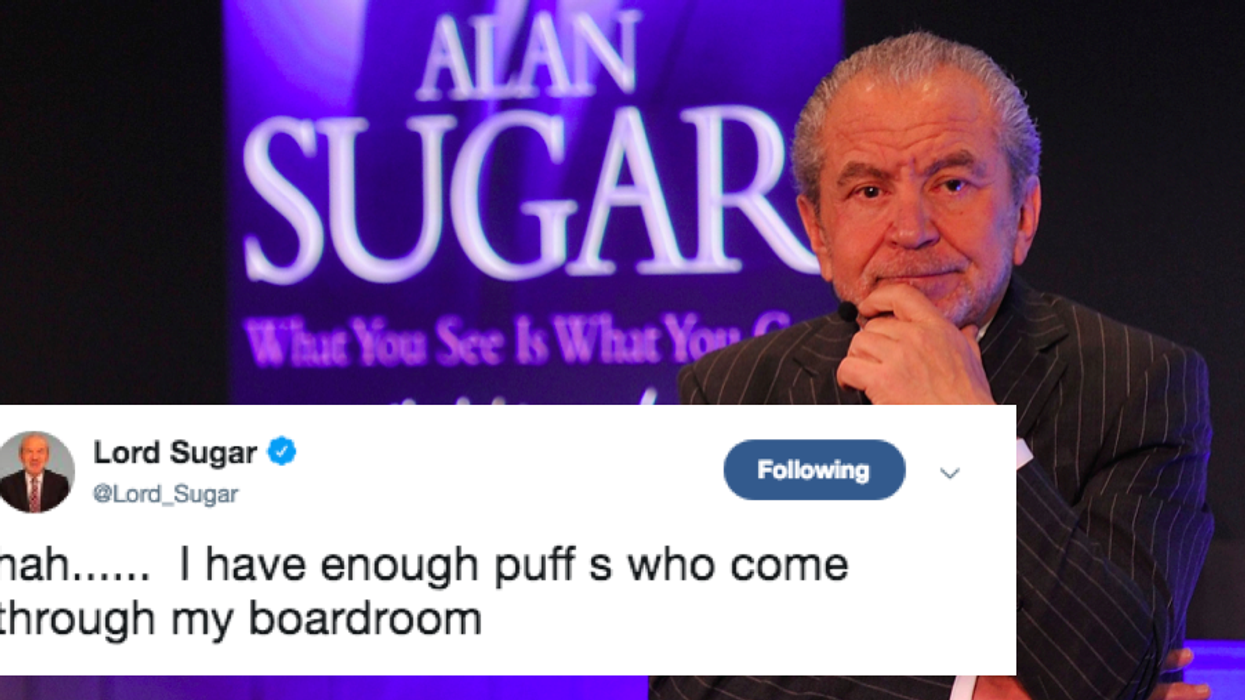 GETTY / Twitter
The older generation have taken to social media like a duck to water.
But there are some whose presence we could probably do without - and we're not even talking about Piers Morgan or Donald Trump.
Billionaire businessman and presenter of BBC's The Apprentice Lord Sugar is notoriously outspoken on Twitter. From politics to sport, no subject is off limits.
Though Sugar has a history of sharing tweets that some find offensive that has unfortunately repeated itself once again.
When someone tweeted Lord Sugar with a mock new business venture, "Lord Sugar Puffs" - a play on words from the iconic cereal - he tweeted back a joke of his own.
Many people on Twitter have expressed anger and disappointment at the "joke", which has been perceived as homophobic by some.
Though others made light of it, asking others to maintain their sense of humour.
Others read the tweet differently, assuming Sugar was referring to "puffs" of hot air, given how heated things can get on The Apprentice.
Lord Sugar then took to twitter to clarify his intentions, confirming that "puffs" was referring to "people full of hot air".
This isn't the first time Sugar has offended with his tweets. This summer the BBC apologised after he shared a tweet about the Senegal football team that many people thought was "racist". He subsequently deleted the tweet, and issued an apology:
Though it seems like this time it's more of a storm, or a "puff" in a teacup.