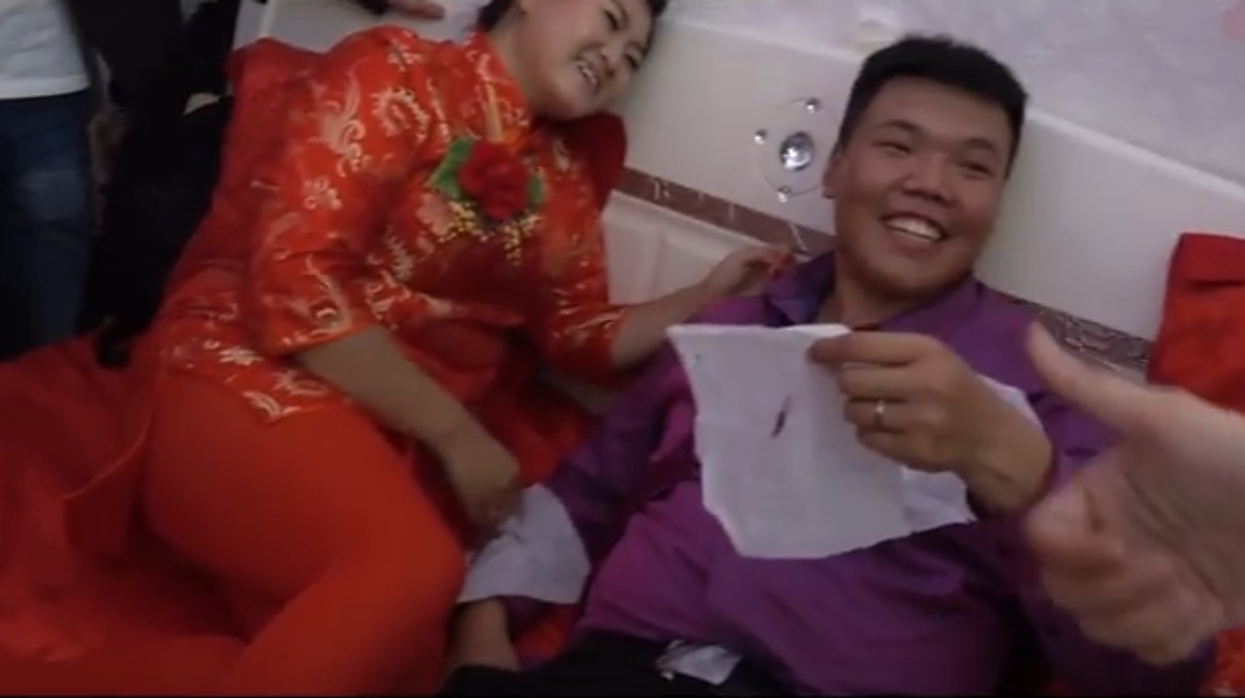 Global Times / YuoTube
In some parts of China, there is a tradition at weddings to partake in an ancient custom of playing pranks.
The custom has several names, including naohun, which translates as "turbulence at weddings," and nao dongfang.
A survey of 21,000 people by China Youth Daily in 2014 found that 80 per cent of the respondents had been pranked at their weddings or seen it at other weddings, and 60 per cent said they detest it.
CCTV News, the English language news channel of China Central Television, posted on Facebook about one recent incident where a bride and groom were tied to a tree on their wedding day.
In another incident, a groom was sprayed with dry powder fire extinguishers until he was left on the ground fighting for breath.
This video by the Global Times shows how wedding games can escalate from fun to dangerous or inappropriate:
There have also been numerous reports in the past few years of these games getting out of hand and crossing the line into sexual harassment.
Several videos have surfaced of brides being touched inappropriately by wedding guests, although some of them have been found to be fake.
Indeed, people have made a living in China as "professional bridesmaids", accepting the sexual harrassment that is common with the role for a fee, as the Financial Times reported.
Vision Peng, 23, told the FT:
Professional bridesmaids like me are tougher than amateurs.

Some best men will tease bridesmaids or be fresh with them. Professionals like me can solve the embarrassment easily and quickly.

That's one reason I think why people hire me, to protect their friends.