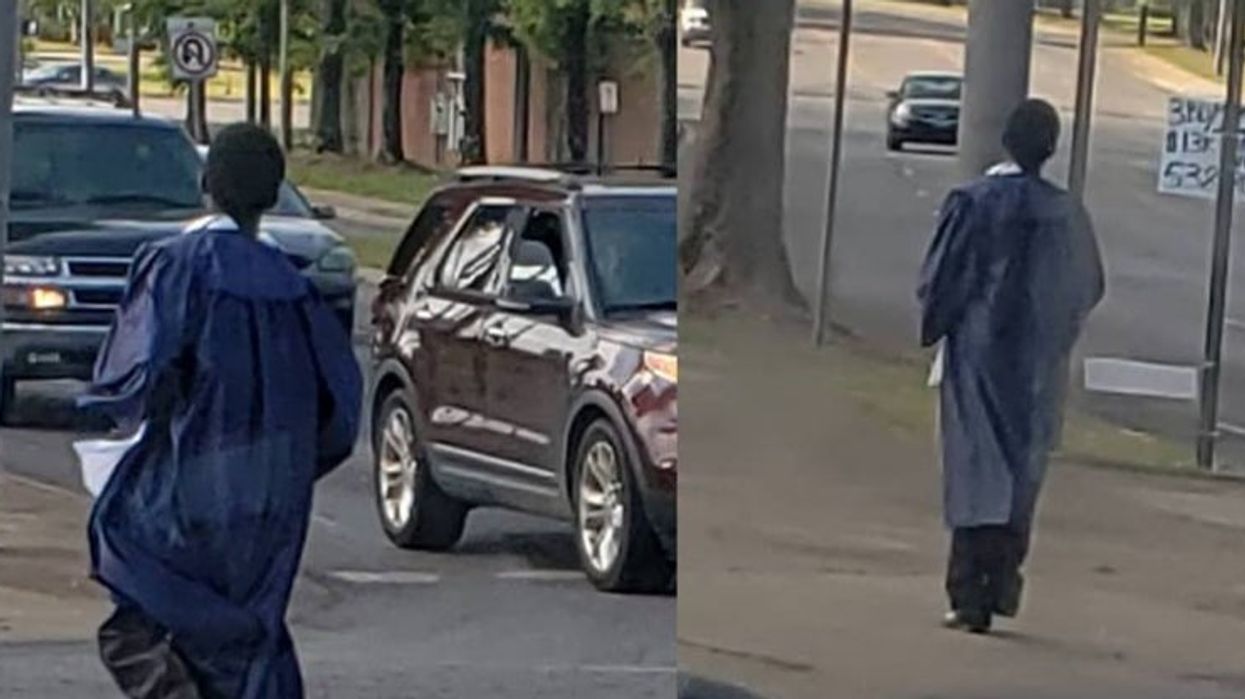 Facebook/ Dee Bee
After a picture of a young student travelling to his graduation by public transport went viral, his community helped do something incredible for him and his family.
Earlier this week, a bus driver in Tarrant, Alabama took a picture of Corey Patrick who had gotten on the bus in his graduation gown and was on his way to the ceremony.
The image quickly went viral and has been shared over 42,000 times on Facebook at the time of writing.
The student was later identified as Corey Patrick and many people were inspired and moved by his determination in the comments.
It later became clear that Corey had used public transport throughout his entire senior year at Tarrant High School as his family didn't own a car.
Speaking to WBRChis mother, Felicia White spoke highly of her son and his dedication to his education.
He's a great young man. He's very quiet, reserved, humble and he gets a little hardheaded sometimes, but he's a very obedient child and I'm proud of Corey.

Corey was getting up at 4:30 in the morning and had to be at the bus stop at 5:41 in the morning for the last year.

Even when he would get out of school he couldn't get from that side of town until 5:19 when the bus runs back over there. So he doesn't make it back this way until about 6:30 or 7 o'clock.
His story has become such a huge sensation in the local community that it has produced something that the family possibly never dreamed of.
Ricky Smiley, a DJ for Birmingham radio 95.7 Jamz, reached out to Corey and his family and purchased a car for them, which is the first vehicle they have ever owned.
In a press release Smiley said:
Corey is an inspiration to us all.

His determination for success must be praised and recognised.

Corey teaches us all a great lesson about endurance and how to push through no matter our circumstances.
And the bus driver got to meet him too.
Although Corey cannot drive he will work towards getting a licence before he enrols at Jacksonville State University where he has received a full scholarship.
HT WBRC