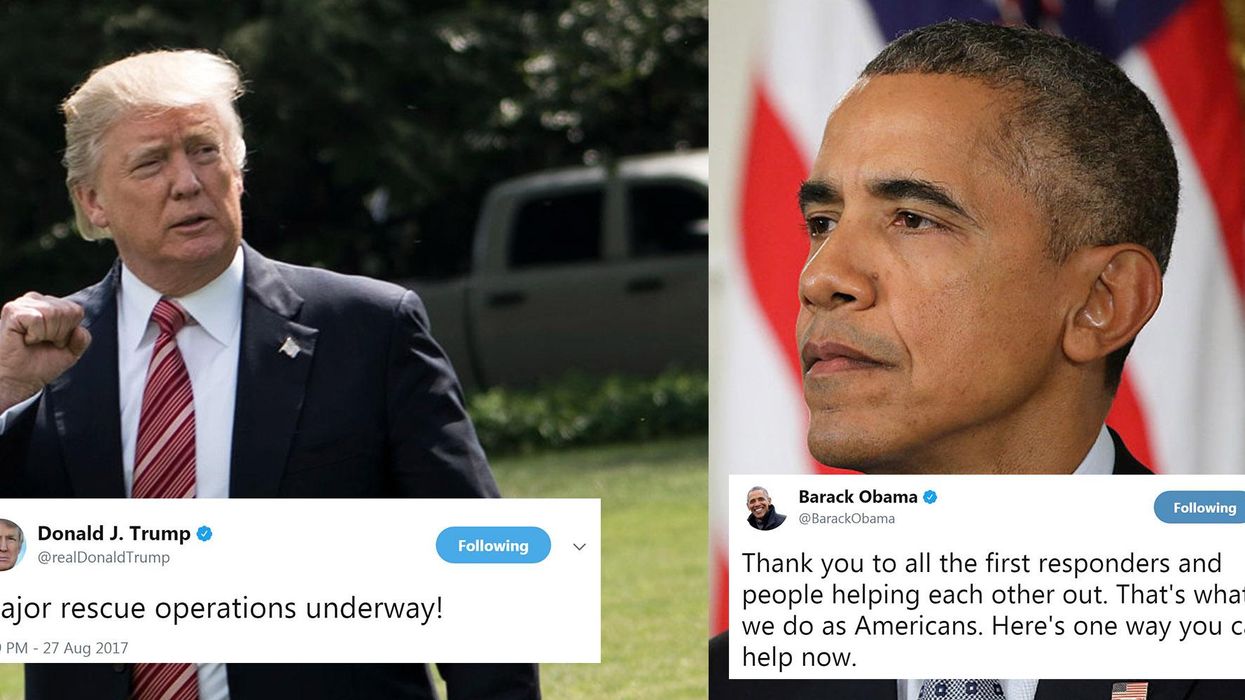 Getty Images/Twitter
Over the weekend Hurricane Harvey left the city of Houston, Texas devastated.
Record amounts of rainfall led to large areas of the city being underwater, with thousands of people being ordered to evacuate their homes.
A reported 20 to 30 inches of rainfall has already fallen, with levels predicted to reach 50 inches in the next few days.
Six people have already died while the 3,000 National Guard troops that are on the ground are doing all they can to rescue those in need.
So far though, President Trump's reaction to the crisis has been a little odd.
The 71-year-old has stated that he will be travelling to Texas on Tuesday but it's worth noting that he didn't specify Houston.
Beyond that his response to the crisis has been mostly through a series of tweets where he has mostly stated facts about the storm.
Trump has also offered some fairly weak advice and consolidation to the citizens effected by the Hurricane.
When Mr. Trump was actually asked in person on Friday what his message to Texas is, his answer wasn't exactly inspiring:
You could say that he is doing the bare minimum in response.
In contrast, his predecessor in the White House, Barack Obama, has tweeted just once about Hurricane Harvey but already offered more help than Trump.
HT Twitter
More: The difference between Donald Trump and Barack Obama in two pictures