Hundreds of thousands of people all over the world are celebrating International Women's day by demonstrating in the streets, holding events and taking to social media to talk about famous women in history.
In conjunction with the celebrations, some women are taking a day off work, and shopping in women-run stores as part of a campaign called A Day Without A Woman, which raises awareness about their contributions to society, and how vital they are.
Here are some images of celebration from around the globe:
1. India
Picture: Rex Images
Students in India demonstrate outside the Ministry of Child and Development in New Delhi. This is following comments made by India's woman minister, that female students need curfews to protect them from their own "hormonal outbursts".
Picture: Getty
2. Ukraine
Picture: Getty
3. Indonesia
Women perform a dance for International Women's Day celebrations.
Picture: Getty
4. The Philippines
In the city of Bulacan, women and their families from poor communities gather and occupy vacant government housing units to protest for free and mass housing, which the government has been criticised for not implementing.
Picture: Getty
5. Australia
Thousands of demonstrators attend a rally for International Women's Day in Melbourne.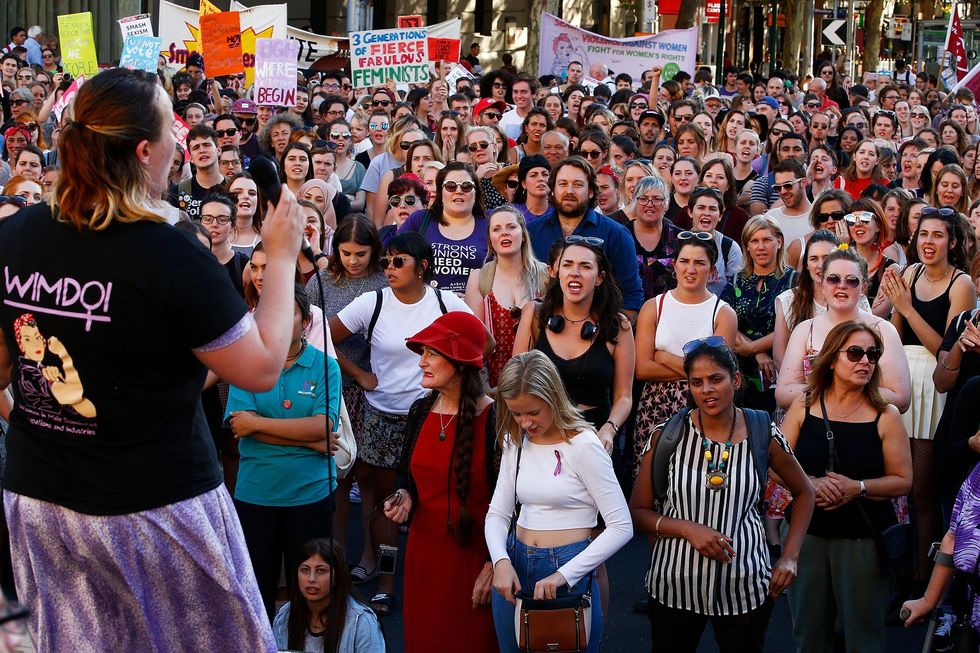 Picture: Getty
6. South Korea
Men and women protest against gender inequality and sexual harassment in the work place, in Seoul.
Picture: Getty
Picture: Getty
7. Japan
People are marching against sexual harassment and women's rights in Tokyo.
Picture: Rex Images
8. Kosovo
Picture: Getty
9. Bangladesh
People hold up candles during the first minute of International Women's Day and vow to fight for change.
Pictures: Rex Images
10. UK
People hold placards as they take part in a gender equality march along the river Thames. Organised by CARE Internationals, the #March4Women campaign took place in London on March 5, 2017 to mark the upcoming March 8 International Women's Day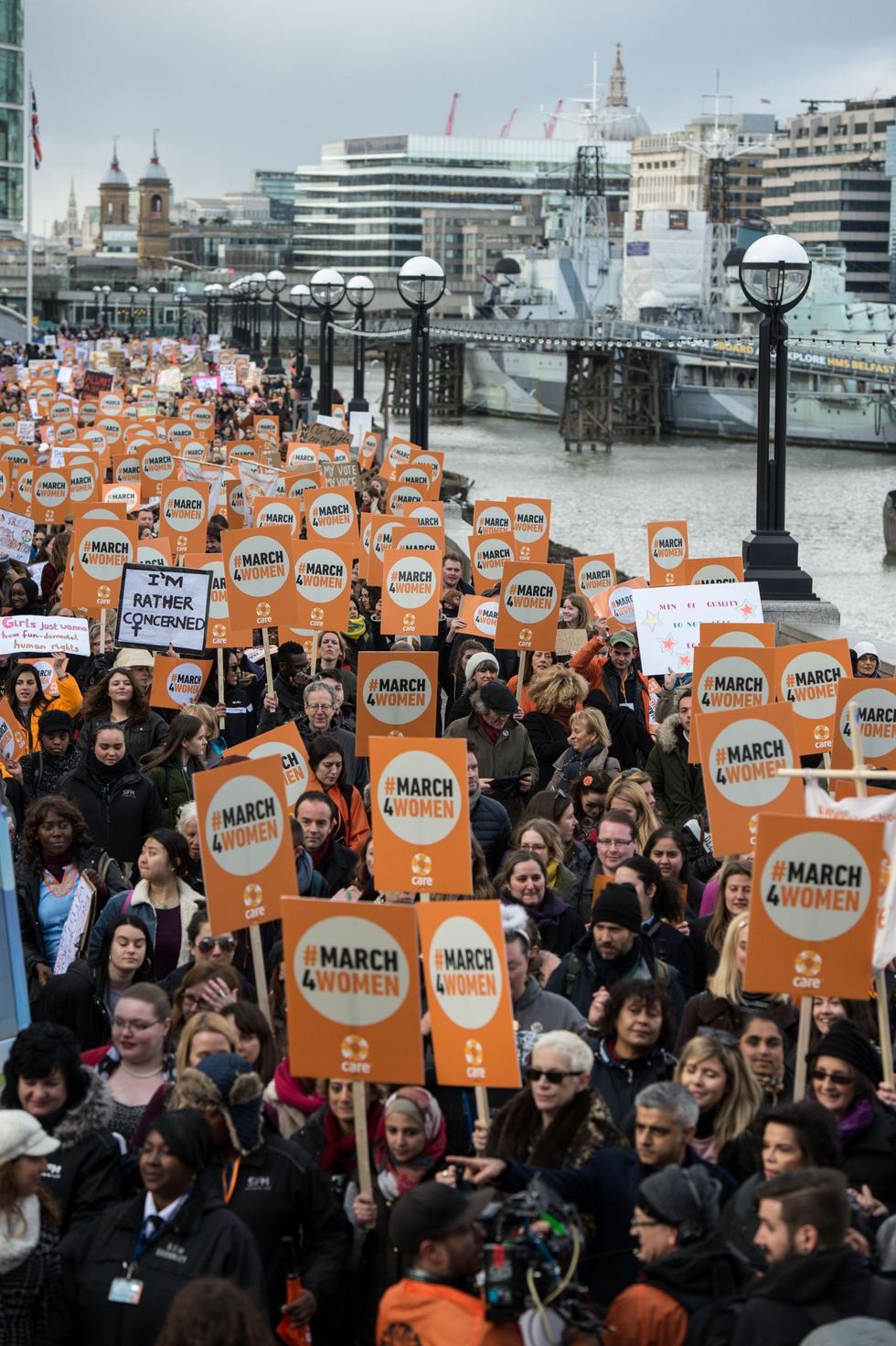 Picture: Getty