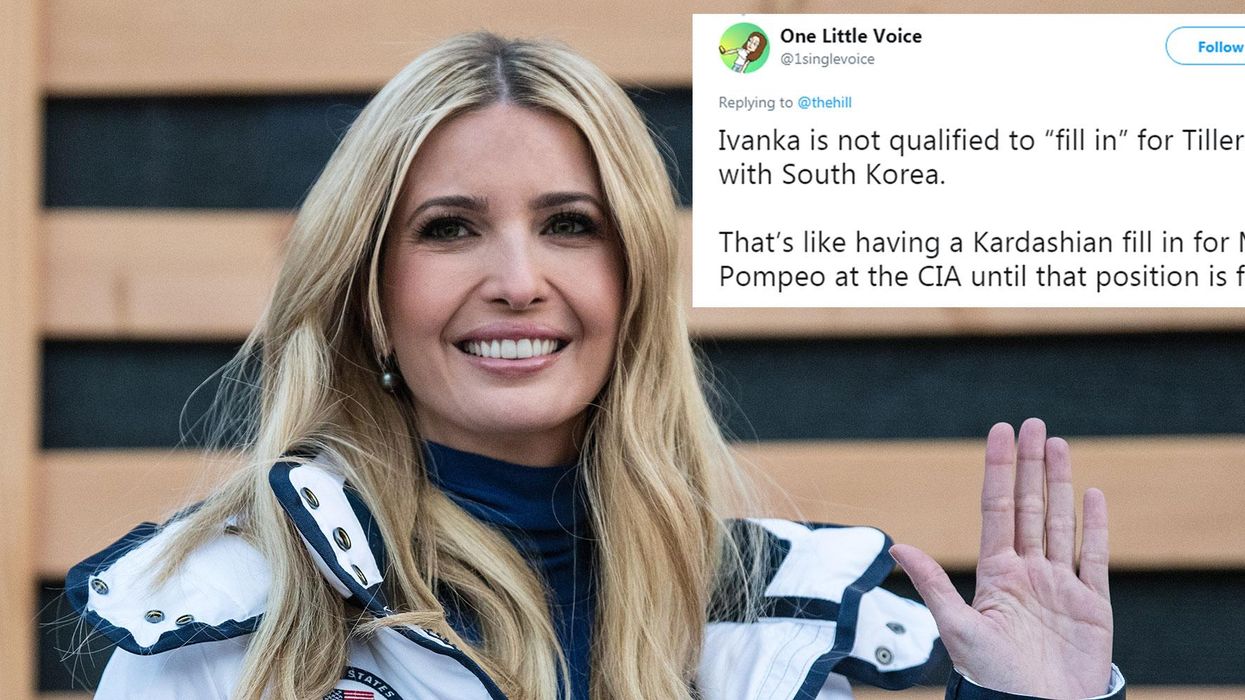 Getty Images / Carl Court / Staff; Twitter / @1singlevoice
For any bosses out there scrambling around for an extra staff member, turning to your daughter is probably not an option. But the President of the United States seems to hold himself to different standards
Donald Trump ousted Rex Tillerson as Secretary of State earlier this month, another exit in a long line of sudden high-profile departures from his administration.
Tillerson, who reportedly discovered he'd lost his job when Trump announced so on Twitter, was promptly replaced by Mike Pompeo.
Yet it is reportedly his daughter, Ivanka Trump - a White House advisor - who will fill in for Tillerson in a meeting with South Korean Foreign Minister Kang Kyung-wha in the US.
Tillerson was set to meet with Kang to discuss talks with North Korea, among other issues, it was previously reported. It is not clear when or where the meeting will be held, nor whether Kang will also meet with former CIA Director Mike Pompeo.
Before her role as a senior White House adviser, Ivanka Trump had no diplomacy or government experience. Previously, she has run fashion businesses and modelled.
Many are outraged that the President's daughter appears to be standing in for Tillerson.
If Ivanka Trump and Kang do meet, it would not be the first time she has taken a leading role in diplomacy over North Korea.
Picture: Getty Images / Andreas Rentz / Staff
At the PyeongChang Winter Olympics last month, the President's daughter led the US delegation to the closing ceremony after meeting with South Korean President Moon Jae-in to brief him on North Korea sanctions.
It is reported that Ivanka Trump has a temporary - rather than permanent - security clearance, which is a "big flag", one senior former White House official told NBC News
HT The Hill