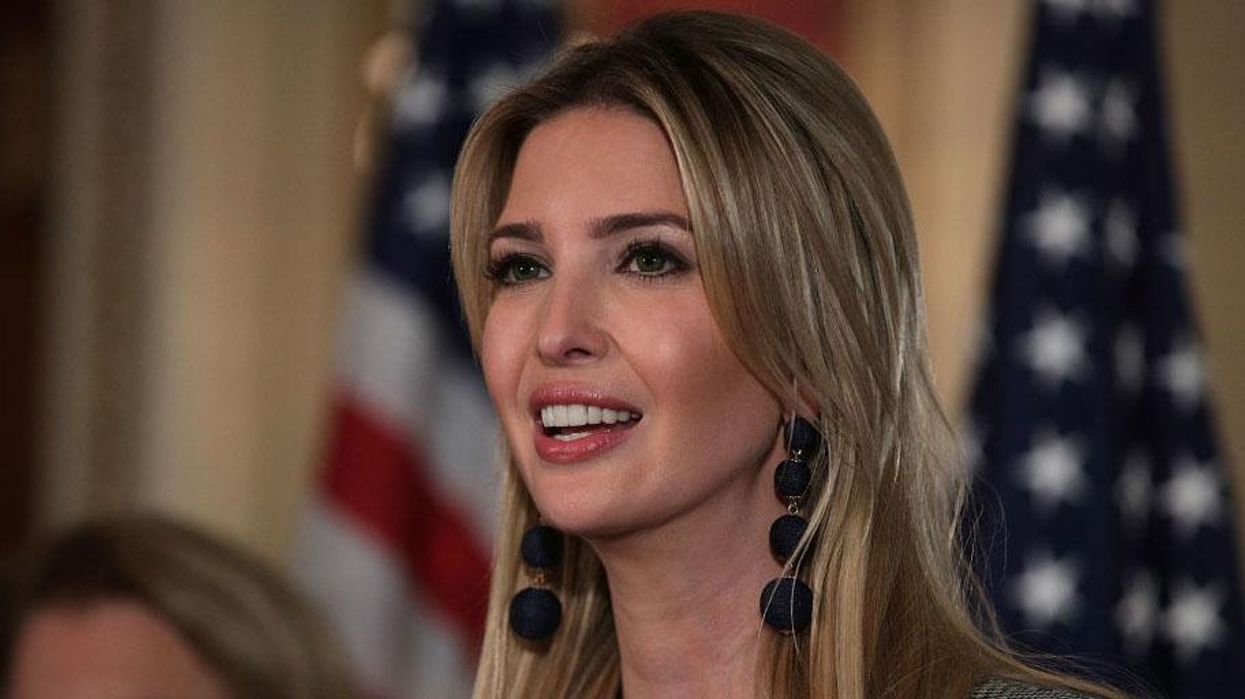 Alex Wong/Getty Images
Ivanka Trump enjoys Instagram as much as the next the person.
Like everyone else, the daughter and advisor to President Donald Trump regularly posts personal snaps of her life to the social media site
Earlier this week she shared an image of herself patting Drumstick, one of the turkeys being pardoned at the White House ahead of Thanksgiving.
Like most other users on the site, she also follows lots of celebrities - because who doesn't enjoy seeing how the rich and famous live their lives, right?
These celebrities, including well known actresses and fashion designers, have taken it upon themselves to send important messages to the President's daughter.
The trend was started by Sophia Amoruso, the owner of online vintage clothing store Nasty Girl, who tagged Ivanka in a post asking her to advocate for members of the DACA programme.
DACA, which stands for Deferred Action for Childhood Arrivals, was a policy set up during Barack Obama's Presidency; it offers protection to undocumented immigrants in the United States, who arrived in the country when they were still children.
The scheme protects around 800,000 people from deportation and allows them to obtain permits to legally work in the United States.
Back in September, Donald Trump announced that DACA, also known as the "Dreamers" programme, would be scrapped potentially putting the livelihoods of those hundreds of thousands of people at risk.
Amoruso's post was quickly picked up by other celebrities followed by Ivanka, who then began reposting the message to the President's daughter.
They included Audrey Gelman, founder of the women's only social club The Wing.
Actress and model Cara Delevingne.
Model and designer Alexa Chung.
Actress Olivia Wilde.
Actress Sophia Bush.
Fashion designer Rosie Assoulin.
Unlike other social media campaigns, it is more than likely that Ivanka will see these messages as she actually follows the individuals that are contacting her.
We can't be sure how often the 36-year-old checks her Instagram account, it is Thanksgiving after all, but at the time of writing she has not addressed the messages or mentioned DACA in any posts.
HT BuzzFeed