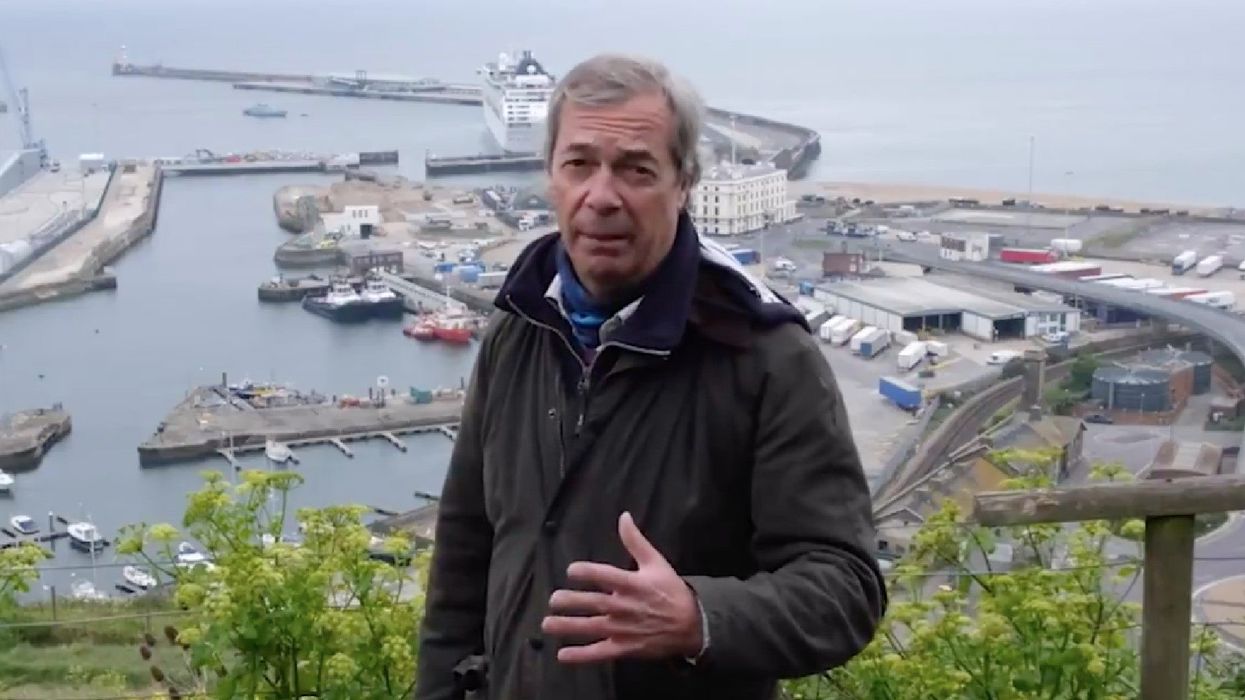 Nigel Farage/ Twitter
In a cruel twist of fate for Nigel Farage, the Brexit Party leader, is now moaning about his own freedom of movement being suspended.
The former MEP has been in the headlines for the past few weeks because of his non-essential trip to the east coast to make a video about migrants coming to the UK during the coronavirus pandemic.
After being accused of breaking lockdown regulations to travel 100 miles to make the video, Farage defended himself by claiming that as a "journalist" he was a "key worker".
As a result of all this, he was actually reported to the police for his filmmaking expedition and lo and behold he did receive a visit from the police who advised him on what is and isn't "essential travel".
According to Farage, this was because of a video that he had released earlier that day of himself in Dover, claiming that the UK border force had captured migrants who were coming to Britain via the English Channel.
Besides Farage continuing to moan about something that he'd told people would stop if they voted for Brexit, we can't help but appreciate that he would call police visiting his home "a total waster of time and money" when it's something that he shouldn't have been doing in the first place.
The internet often likes to have a laugh at Farage's expense but this particular tweet has generated a lot of laughs all directed at the ex-leader of UKIP.
Of course, some of Farage's Brexit mates tried to stick up for him.
If Farage does want to contest the fact that he is a key worker and therefore a journalist then he would be best left reporting on the actual coronavirus as the government has confirmed that only journalists who are directly reporting on the pandemic are 'key workers.'