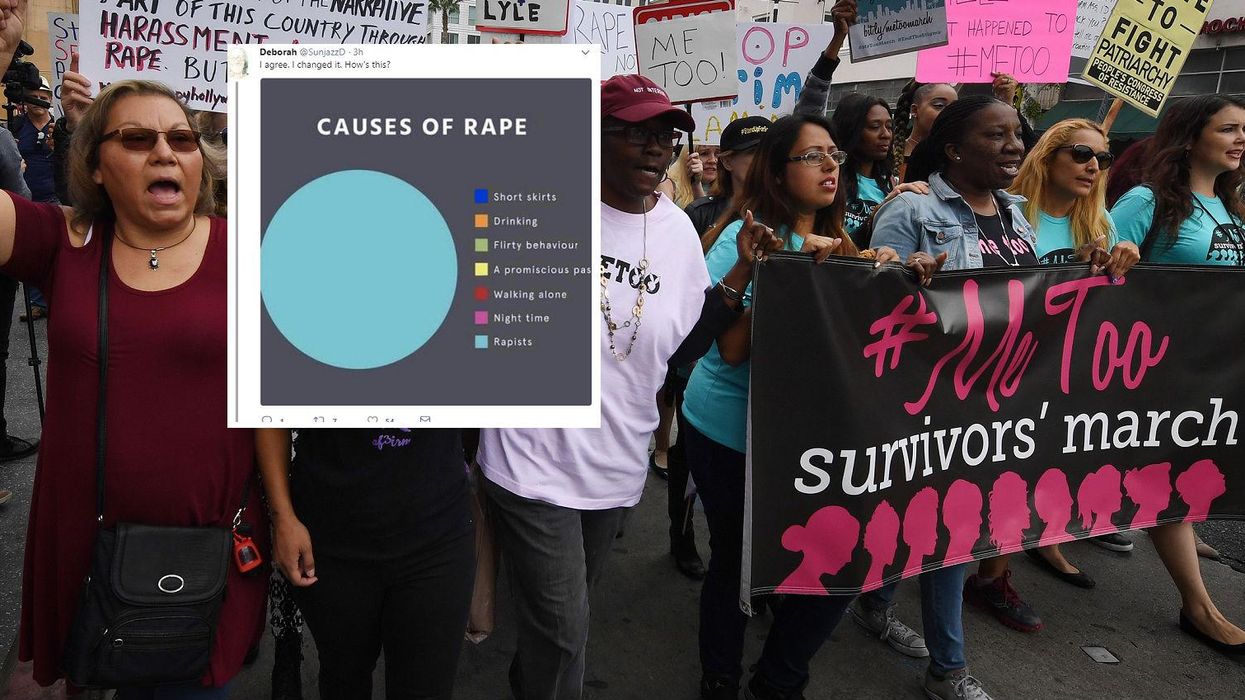 MARK RALSTON/AFP/Getty Images
In the wake of the #MeToo movement conversations around the importance of consent are frequent and – if the state of Hollywood is anything to go by – needed.
Actresses have been revealing their horrible experiences with sexual assault and rape, and they provide much clarity about the difficulty that comes from reporting it and sharing it with others.
Most recently, actress and author Padma Lakshmi joined the voices of women across the industry when she revealed that she was raped at the age of 16.
In an op-ed written for the New York Times in light of Donald Trump's disparaging comments about the woman who accused his Supreme Court nominee, Brett Kavanaugh, of sexual assault, she reminds people of the doubt victims of such acts face.
Lakshmi wrote:
You may want to know if I had been drinking on the night of my rape. It doesn't matter, but I was not drunk. Maybe you will want to know what I was wearing or if I had been ambiguous about my desires. It still doesn't matter, but I was wearing a long-sleeved, black Betsey Johnson maxi dress that revealed only my shoulders.
She wrote that her then boyfriend had raped her and he thought 'it would hurt less if [she] were asleep.'
As the #MeToo movement descended and dismantled the industry's dark practises - one of which was the so-called infamous 'casting couch' - people accused actresses who came out with accounts of rape, of encouraging men by wearing provocative clothing, visiting their hotel rooms, being flirtatious and drinking excessively.
It is with this in mind that Ava DuVernay, director of A Wrinkle In Time, shared a helpful graph about the causes of rape.
Here it is:
Rapists are the biggest cause of rape. That's it.
People on Twitter agree.
The graph has been floating around on the Internet for a number of years, but it never gets old.