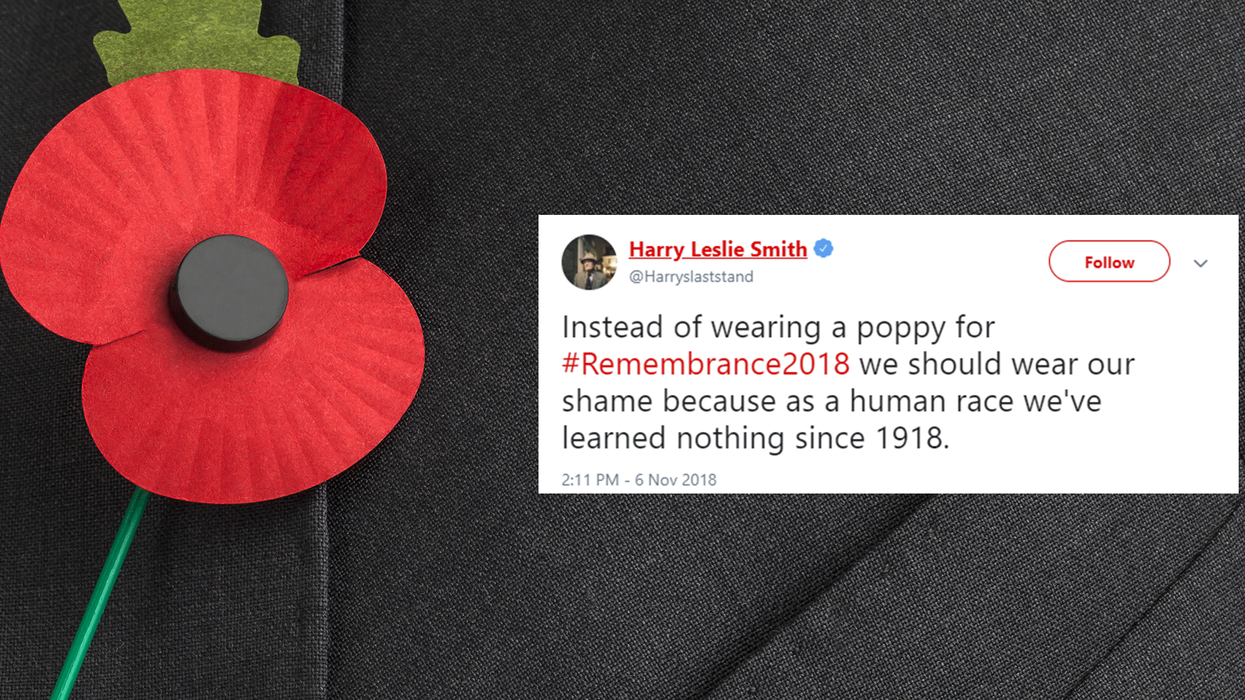 EdwardSamuelCornwall / iStock Getty
If there's one thing that the internet should have taught us by now, it's that trolls with idiotic opinions are often shut down in the most glorious of ways.
This veteran's response to a troll is absolutely priceless.
Taking to Twitter, Harry Lesie Smith, a British writer and political commentator, and Second World War veteran, said:
Instead of wearing a poppy for #Remembrance2018 we should wear our shame because as a human race we've learned nothing since 1918.
Sadly, a troll didn't take very kindly to the sentiment that we're still senselessly involved in war, and innocent civilians are being killed across the world day-by-day because of armed conflict situations.
Replying, Twitter user @joofford, said:
Harry, brave young men died so that idiots like you would have the freedom to spout your rubbish. Be more respectful. #Remembrance2018
Don't be fooled by Harry's age. His response was a no-holds-barred tour de force.
With levels of sass that would put Lady Gaga to shame, he said:
Err, this is a picture of me in 1941 in my RAF uniform. So as we used to say in the services, F*** off, Hitler. #Remembrance2018
Boom!
We're not sure how this slap down could have been any better.
In fact, it couldn't.
The internet was quick to show its appreciation, too.
We couldn't agree more.
Wearing red poppies as a sign of Remembrance - a tradition started in 1921 to commemorate those that have lost their lives in armed conflicts - has become the subject of much debate, with some arguing that it's a symbol of 'racism', and others saying that the symbol has become inextricably linked with a political position that is in favour of armed military conflict.
In 1933, the white poppy was created as an alternative to the red poppy by the Women's Cooperative Guild, and it was designed to be worn as a symbol of pacifism, as well as everlasting peace.