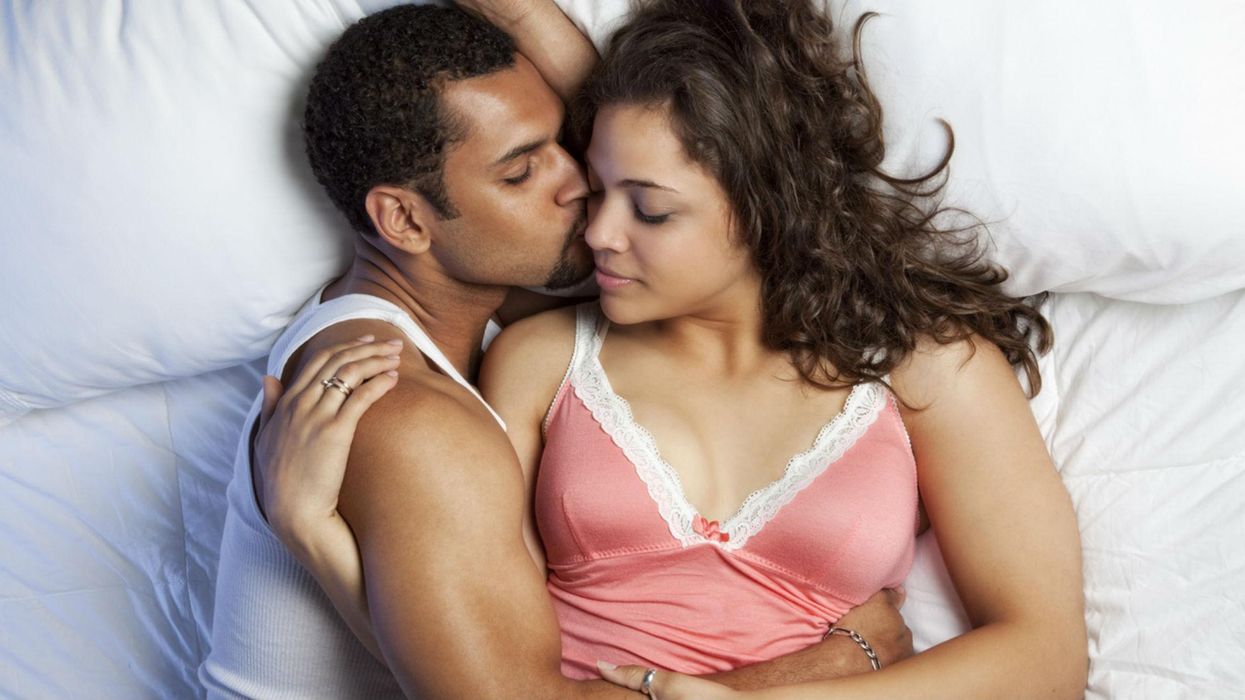 iStock/Getty Images
We've all fallen for myths about sex, from the absurd to the slightly more believable. The myth-busting continues - and this one is guaranteed to take a quite few of us by surprise.
According to new research and contrary to pretty much everything sex education has ever taught on the matter, women reach their sexual peak earlier than men.
Online sex toy retailer Lovehoney surveyed 1418 Australians to find out when couples experienced their sexual peaks and the impact of this on their sexual happiness.
Whilst 58% of women said their libido was highest between the ages of 18 and 24, only 42% of men said the same.
These new findings challenge older studies and attitudes that have suggested the opposite.
Lovehoney co-owner Richard Longhurst told Daily Mail Australia:
These new findings shatter conventional wisdom which says that men tend to peak sexually earlier in their late teens and early 20s whereas women desire sex more in their 30s.
He added:
What the results show is growing female sexual confidence which has been increasingly evident since the publication of Fifty Shades of Grey five years ago. It's a welcome development.
With the head of a domestic violence charity condemning theFifty Shades of Grey trilogy as a "manual for sexual torture" to the Guardian, not every woman is going to agree with that conclusion.
But we can at least agree with Longhurst that any blossoming of women's sexual confidence can only be a brilliant thing.
HT Daily Mail