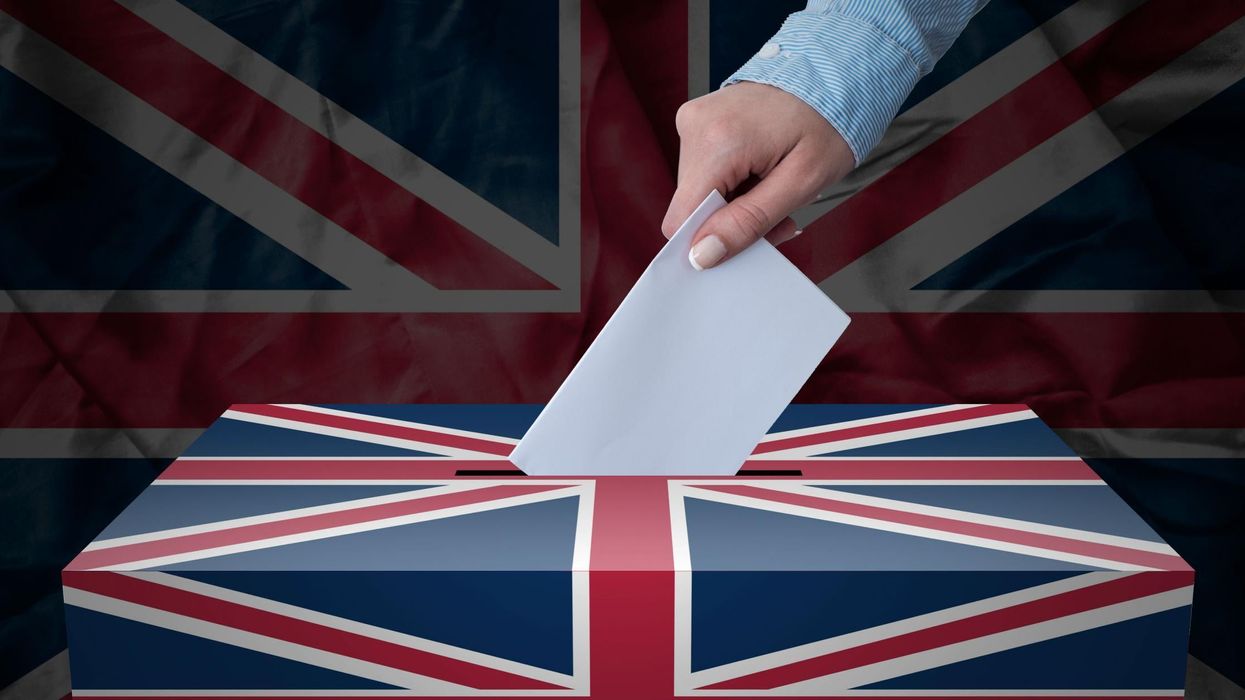 According to a Tory election leaflet, the Labour Party has been spreading hepatitis throughout the West Midlands.
The leaflet also credits UKIP with bringing "two defibrillators" and "petitions".
In a now-deleted tweet, parliamentary Aide Christian Calgie shared a photograph of the leaflet, credited to Cradley and Wollescote candidate Kamran Razzaq, alongside the comment that he didn't want to embarrass the party.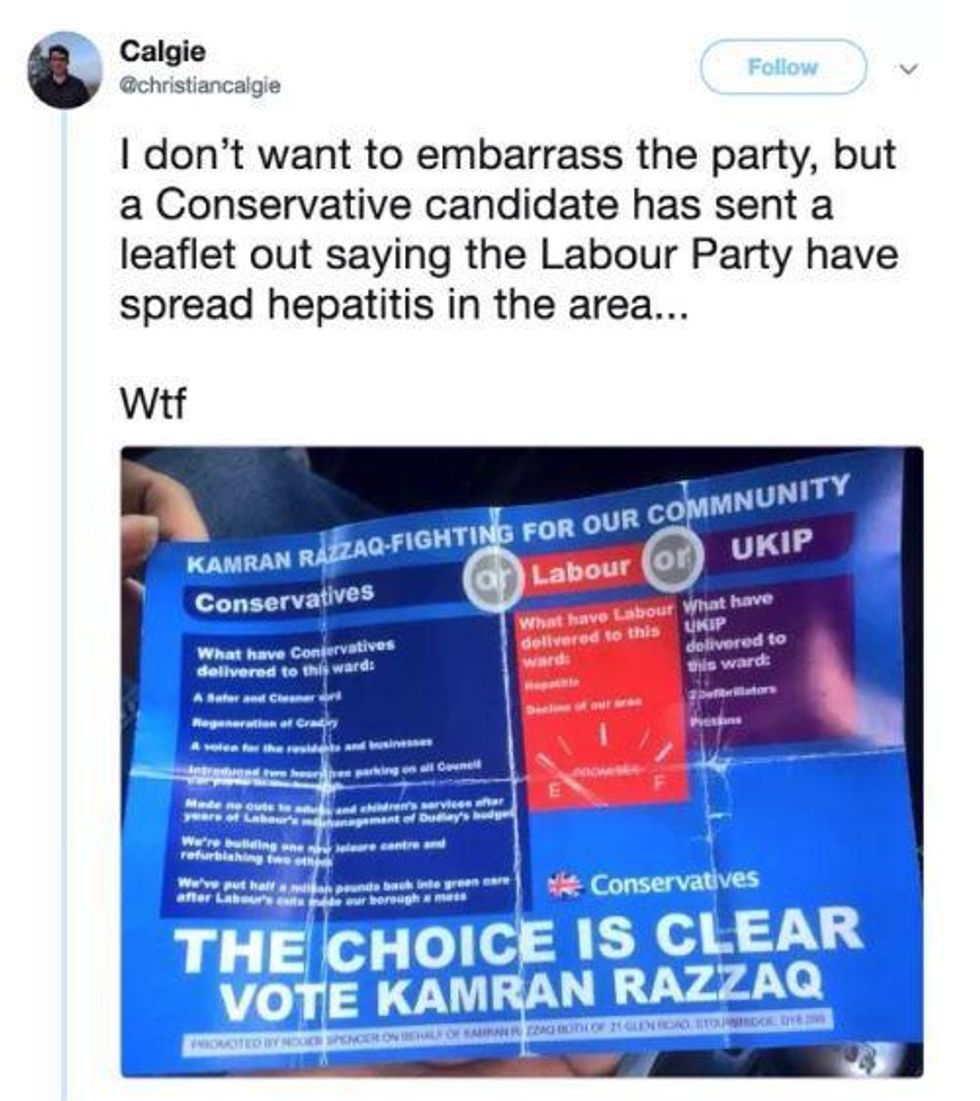 Screenshot: Twitter / @christiancalgie
Razzaq himself jumped ship from the Labour Party a few years ago.
Calgie then expanded on his decision to share the photograph, writing:
His theory turned out to be true; Razzaq has since been suspended.
The incident marks one of many recentcontroversies for the Tory party, many of which have exposed antisemitic and homophobic attitudes among local council candidates.
Incidentally, Calgie's own social media posts made news last year when The Tabfound he had made a joke betting that SJWs (social justice warriors) have more sex than alt-righters "even when you account for all that wasted time filling out consent forms ;)".
He clarified that the additional reference to consent being a waste of time was tongue-in-cheek.
A Conservative spokesman told Birmingham Mail:
Kamran Razzaq has been suspended and an investigation is underway.