Donald Trump's UK visit has already seen tens of thousands take to the streets, a giant angry baby blimp mocking him and some of the most inventive signs around.
And that's before we even get to Scotland, proud home of the angriest, most foul-mouthed and most creative protestors in the UK.
The US president is spending the weekend on his Turnberry resort, where he tweeted that he will play golf, attend meetings and make phone calls, before flying to Helsinki for a meeting with Vladmir Putin.
To mark the occasion, we've put together some of the best Scottish signs from anti-Trump protests.
1. Pointing out the obvious just sounds so much better in Scottish.
2. Oh, so that's what Trump's name means.
Picture: Getty Images / NEIL HANNA / Contributor
3. No, wait. This is what it means.
4. Why not protest Trump and help the environment by saving cardboard?
Picture: Getty Images / Jeff J Mitchell / Staff
5. However angry you get, there's no reason to lose your manners.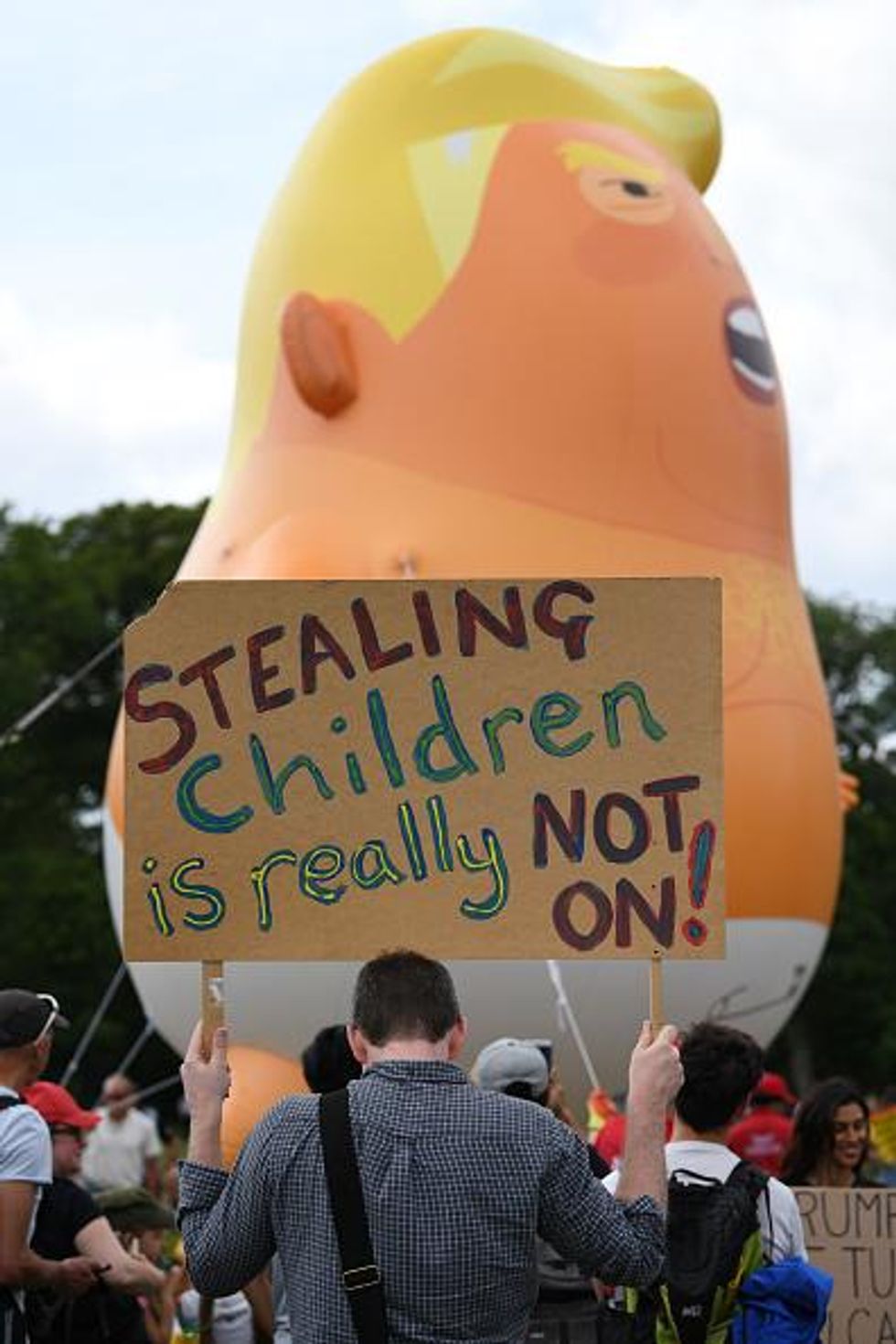 Picture: Getty Images / Jeff J Mitchell / Staff
6. The must-have accessory.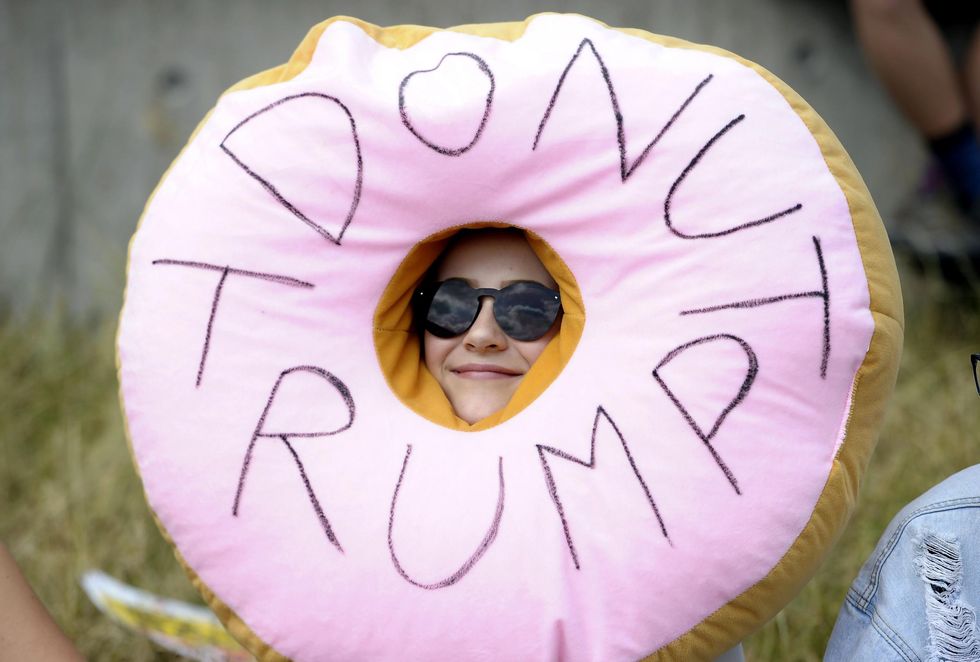 Picture: NEIL HANNA / Contributor
7. Even Scottish dogs are witty...
8. And brutal.
9. Americans might struggle to get this one.
10. Though everyone will understand this beautiful poem.
11. Sometimes the simplest puns are the most effective...
12. As this sign also proves.
13. Baby comparisons proved popular.
14. And plenty of people took inspiration from the baby blimp.
15. American icons were united against the president.
16. Scottish slang is beautiful.
17. Clearly protesting in Scotland starts young.
18. This baby knows what's up.
19. Let's be honest, Trump's hair is always going to feature somewhere.
20. This might be the harshest insult of the lot.
21. And this isn't strictly a sign, but we had to include it.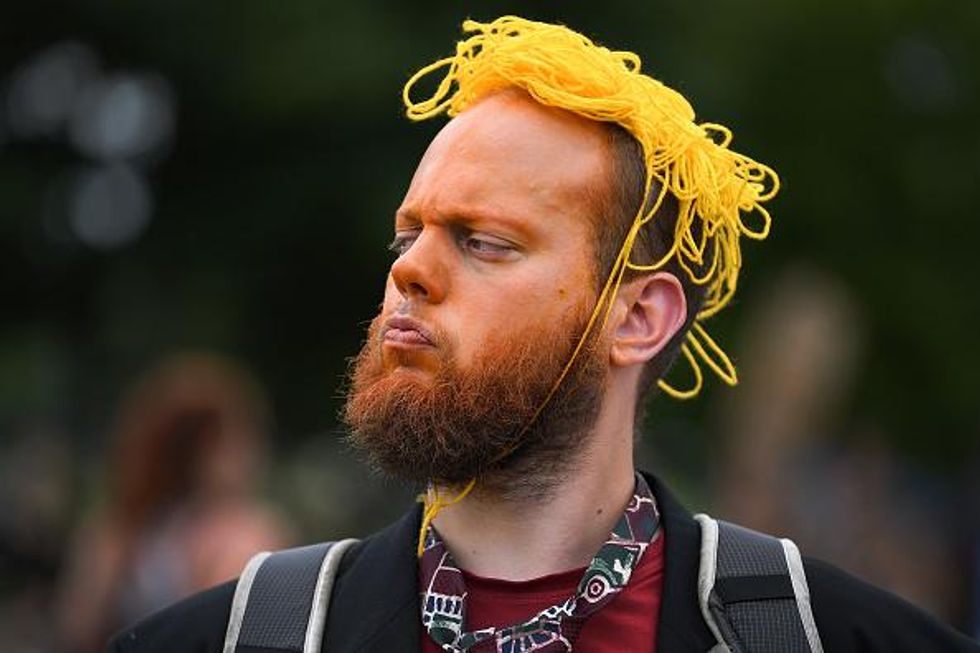 Picture: Getty Images / Jeff J Mitchell / Staff
More: Huge crowds showed up to protest Trump and everyone made the same joke