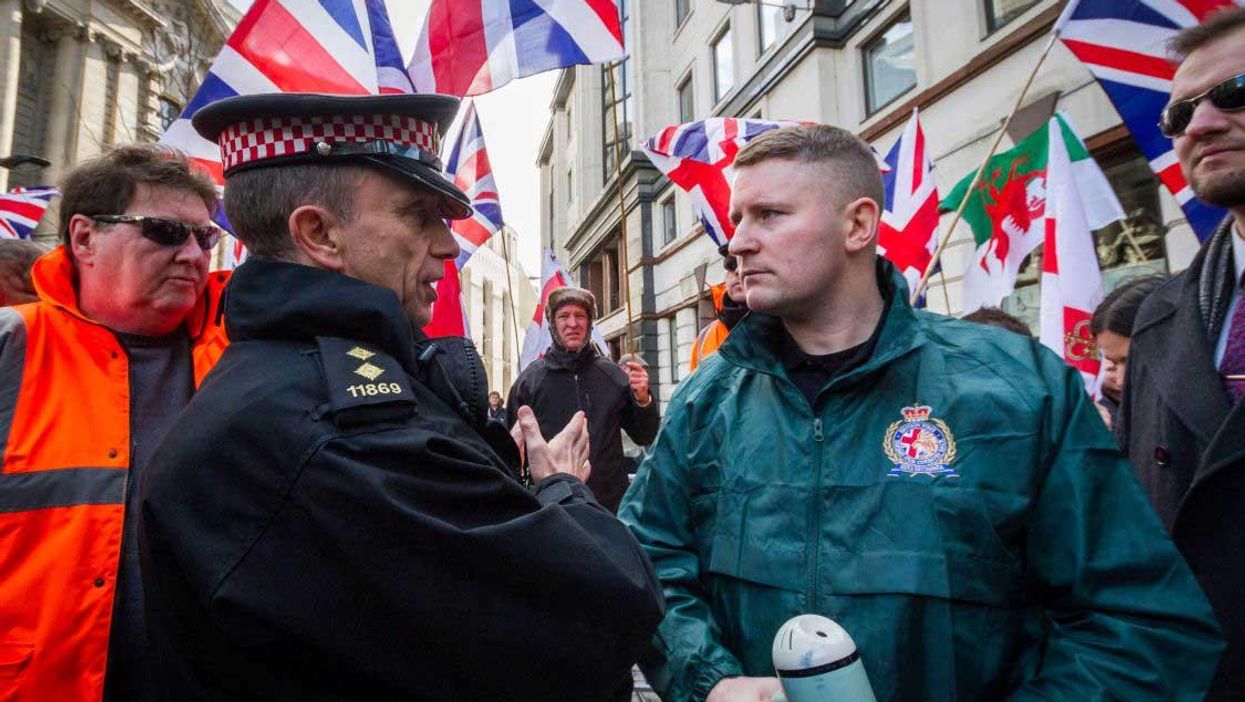 Police protecting the Queen are investigating the leader of a far-right group – for the unauthorised use of the monarch's crown.
In a bizarre criminal inquiry, officers from the Metropolitan Police's Specialist Operations Directorate are studying claims that the British National Party (BNP) splinter group Britain First breached royal copyright by featuring a depiction of the Crown of St Edward on its official merchandise.
The leader of Britain First, Paul Golding, is expected to be questioned over the next few weeks after the group failed to comply with a Government request to remove the merchandise from sale.
The move is reminiscent of US gangster Al Capone's arrest in 1929 for tax evasion rather than for more serious allegations. Britain First has previously been accused of inciting racial hatred by handing Bibles to Muslims, and of threatening to bury a pig in ground designated for a mosque.
However, the authorities believe a real offence has been committed. For some time the group has been selling beanie hats, hoodies and sweatshirts emblazoned with the group's logo and topped by an image that bares a remarkable similarity to St Edward's Crown. But, last night, when The Independent broke the news of the investigation to Mr Golding, he claimed the merchandise was "perfectly legal".
Under the Trade Descriptions Act 1968, it is illegal "in the course of any trade or business" to give "false indication" that any goods or services are "approved by Her Majesty".