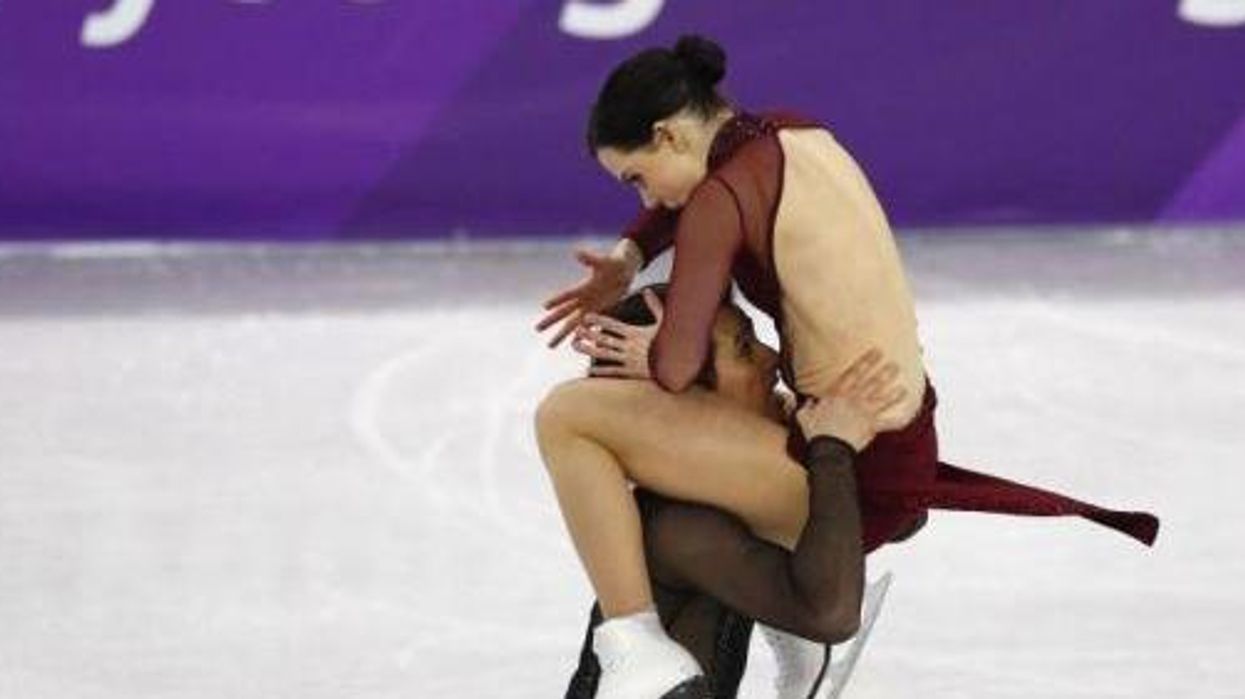 Getty Images
Tessa Virtue and Scott Moir were golden in their final Olympic performance.
The Canadian couple took the ice one last time and produced a dramatic interpretation of Moulin Rouge flawlessly executing their four-minute program that earned them the gold medal in ice dancing on Tuesday.
Vulture notes the routine they performed controversially included a lift deemed 'too sexy' by the Canadian Press. According to the Toronto Star:
The Canadian Press was leery of moving photos which captured the pose.
Virtue and Moir needed their best performance after French training partners Gabriella Papadakis and Guillaume Cizeron broke the world record with a terrific free skate.
The Canadians responded with a personal-best: 122.40 points and a record 206.07 total, pushing them just past their French rivals' overall score of 205.28.
Moir said with a laugh:
We didn't know we had won, that's for sure. We really committed to our training because we knew we'd have to be better than we've ever been.
It was a triumphant final Olympics for Virtue and Moir, who also helped Canada win gold in the team event earlier in the Pyeongchang Games. It's their third gold overall after winning in Vancouver in 2010 and fifth total medal after earning two silvers at the 2014 Sochi Games.
They briefly retired after Sochi, but decided a few years ago to compete in one more Olympics.