LISA WERNER PHOTOGRAPHY
Photo recreations are becoming a common trend on the Internet these days.
There are the sweet reconstructions of childhood photos, couples re-sharing treasured moments and kids showing how well their parents have aged over the years.
Then there is the plain weird which just get way too out of hand.
American photographer Lisa Werner has now taken this experiment to the next level by revisiting certain holiday locations 30 years apart.
Returning to Strasbourg, France and Heidelberg, Mainz and Cologne in Germany, places she first visited as a 27-year-old, Lisa recreated the exact same photos, right down to the pose.
I think you'll agree that the results are remarkable.
Nearly everything, even down to the number of people in the image has been accurately recreated and Lisa's accompanying captions also reveal how much (or how little) had changed in the locations themselves.
Picture: Lisa Werner Photography
I was wearing a mini skirt and couldn't mimic the pose.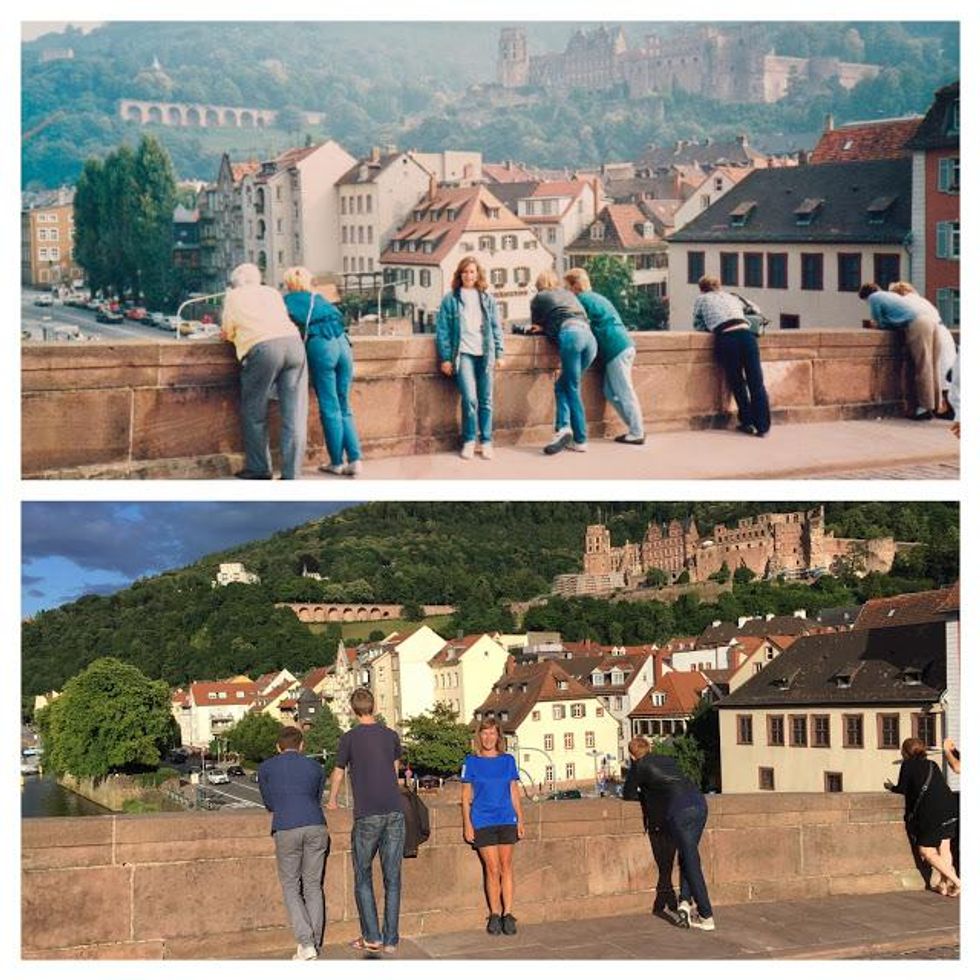 Picture: Lisa Werner Photography
I was alone on the bridge and had to recruit a group of German students to accurately re-create the scene.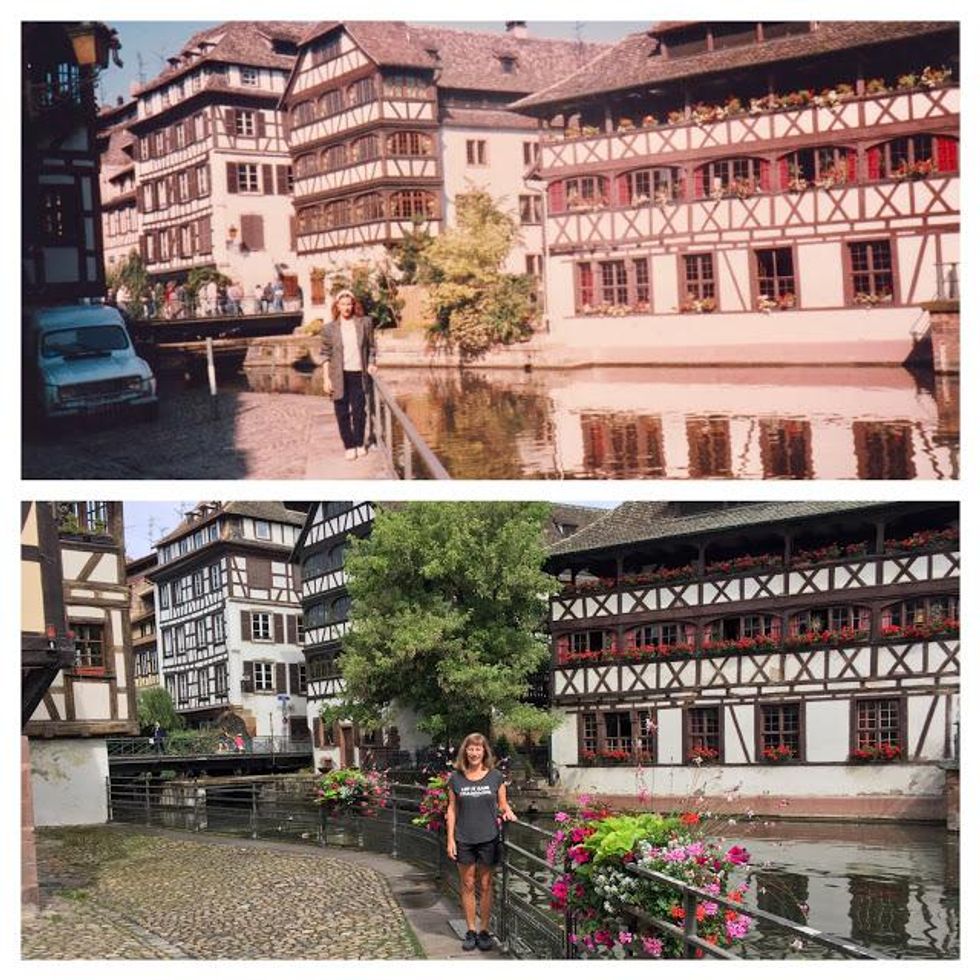 Picture: Lisa Werner Photography
Notice how much that tree has grown.
Picture: Lisa Werner Photography
They've added pretty flowers to the bridge.
Picture: Lisa Werner Photography
Due to road constructions, this was as close to the same exact location as I could get.
Picture: Lisa Werner Photography
This winding trail is called Schlangenweg (Snakes Way) which leads up to Philosophenweg (Philosophers Way).
Picture Lisa Werner Photography
Scary how easily I remembered exactly where to find this sculpture.
Picture: Lisa Werner Photography
My iPhone logged in 20,477 steps this day, but seeing Steinberg Winery near Eltville was worth it.
Picture: Lisa Werner Photography
She hasn't changed a bit, except perhaps a better posture.
You can see even more of Lisa's photos in this YouTube video of her trip.
Speaking to Indy100, Lisa recounted her return trip to Europe and how it proved to be easier than what you would think to rediscover those specific locations.
I was following my brother and his daughter as they bicycled along the Rhine River from Switzerland to Amsterdam. I was wearing only a small backpack for a couple of weeks as I travelled, and had minimal clothing options. No curling irons, lipstick, etc. I amazingly had no problems at all remembering which city and where in each city these were taken. I did feel sad after I found the last location in Cologne, Germany. I felt like I was on a European Easter egg hunt, and the fun adventure was over. I was very disappointed in myself that I hadn't scanned more than 13 old photos before I left.
Lisa has now vowed to return to the same spots in another 30 years and recreate the photos again.
We can't even begin to imagine how things will look in 2047.
More: 19 photos that reveal the amazing tricks people use to get a perfect shot