Pat Hines
Microsoft Paint has a bad rep among designers, not comics sans bad, but still not great.
It's the first graphics tool most people use, although very few stick with it, usually progressing to Adobe programs like Illustrator and Photoshop.
Pat Hines, a Boston artist, stuck with paint when everyone else abandoned it. He's spent over a decade perfecting his skill in Microsoft Paint and is now releasing a graphic novel Camp Redblood And The Essential Revenge.
I suck at Photoshop and other programmes, and have worked exclusively in Microsoft Paint for over ten years.

 I honed my craft working long overnights at a hospital reception desk.
The book is set at a US summer camp in the 1980s and centres around Steve Clarkson, who "thought being a counsellor would be easy" but ends up teaming up with a bunch of misfits to sneak into an enemy camp and exact revenge. The book contains "haunted woods, treacherous trails, gruesome monsters, and an abandoned railway tunnel with an evil, blood-soaked history". It's described on it's Amazon page as "a foul-mouthed summertime adventure for anyone who's ever had an impossible score to settle."
You can see high-res, zoomable versions of all the images on Hines' DeviantArt page, where you can also buy prints.
Some of the incredible images, all created in Microsoft Paint for the book, are below.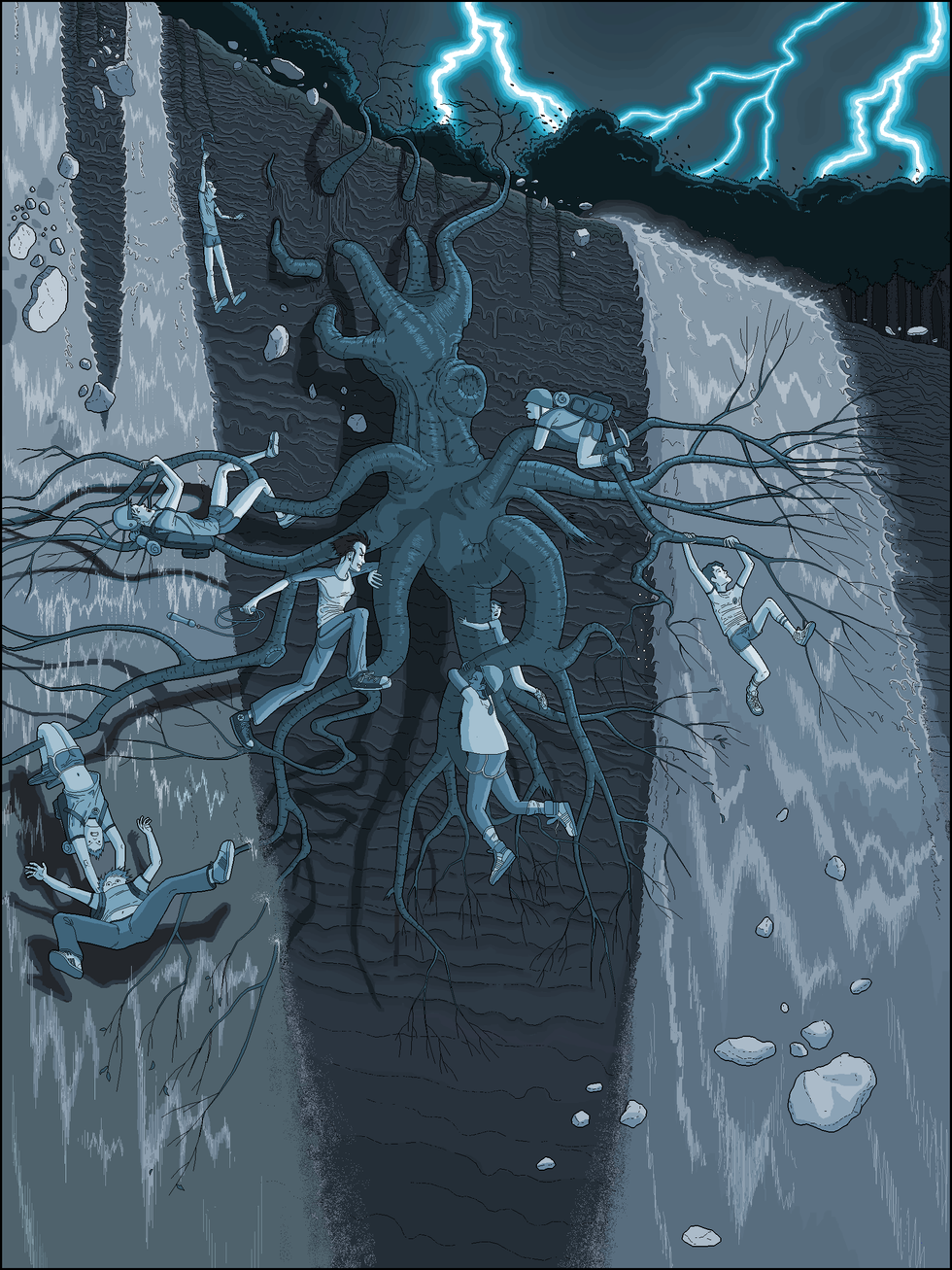 Picture: Pat Hines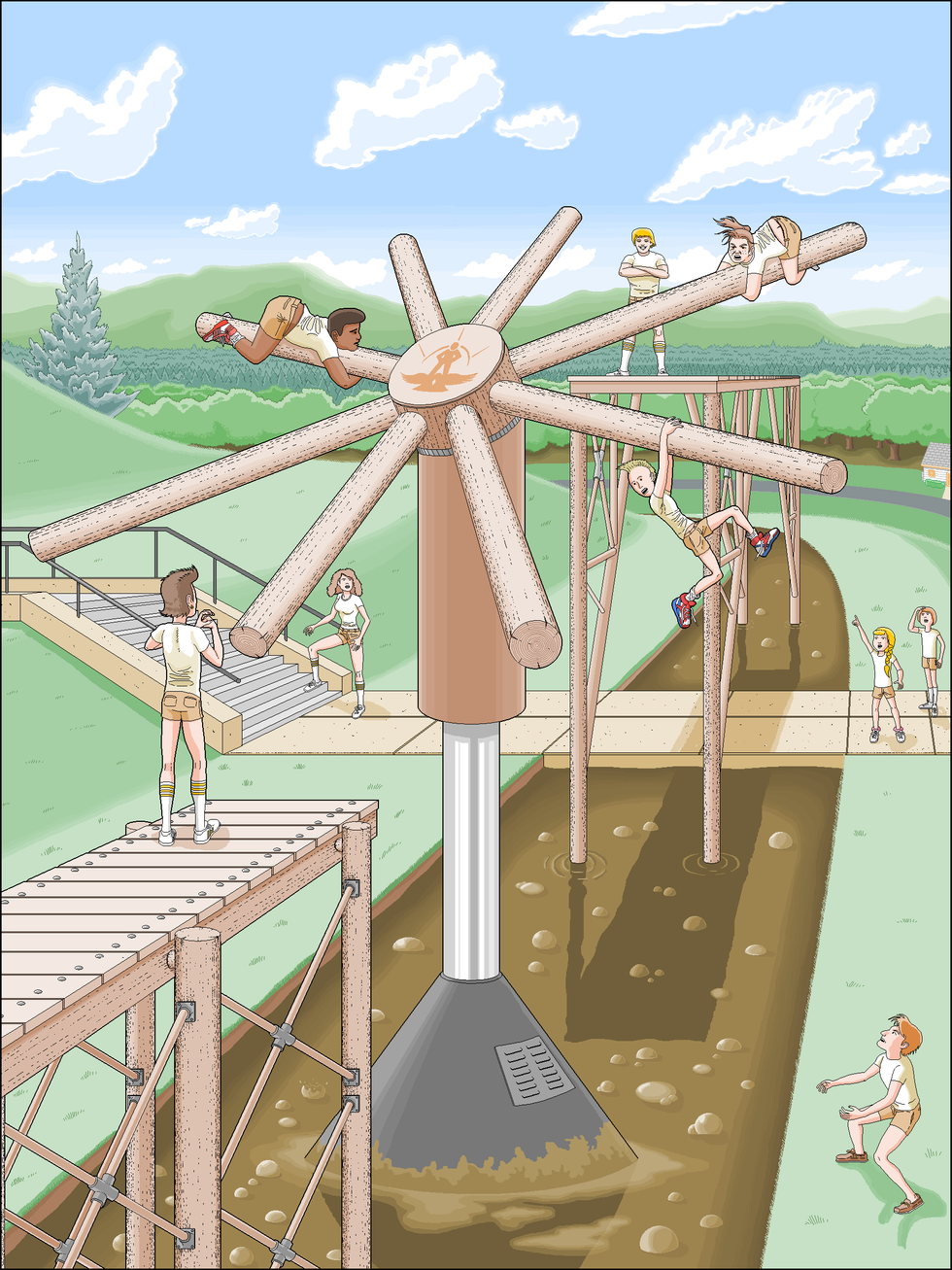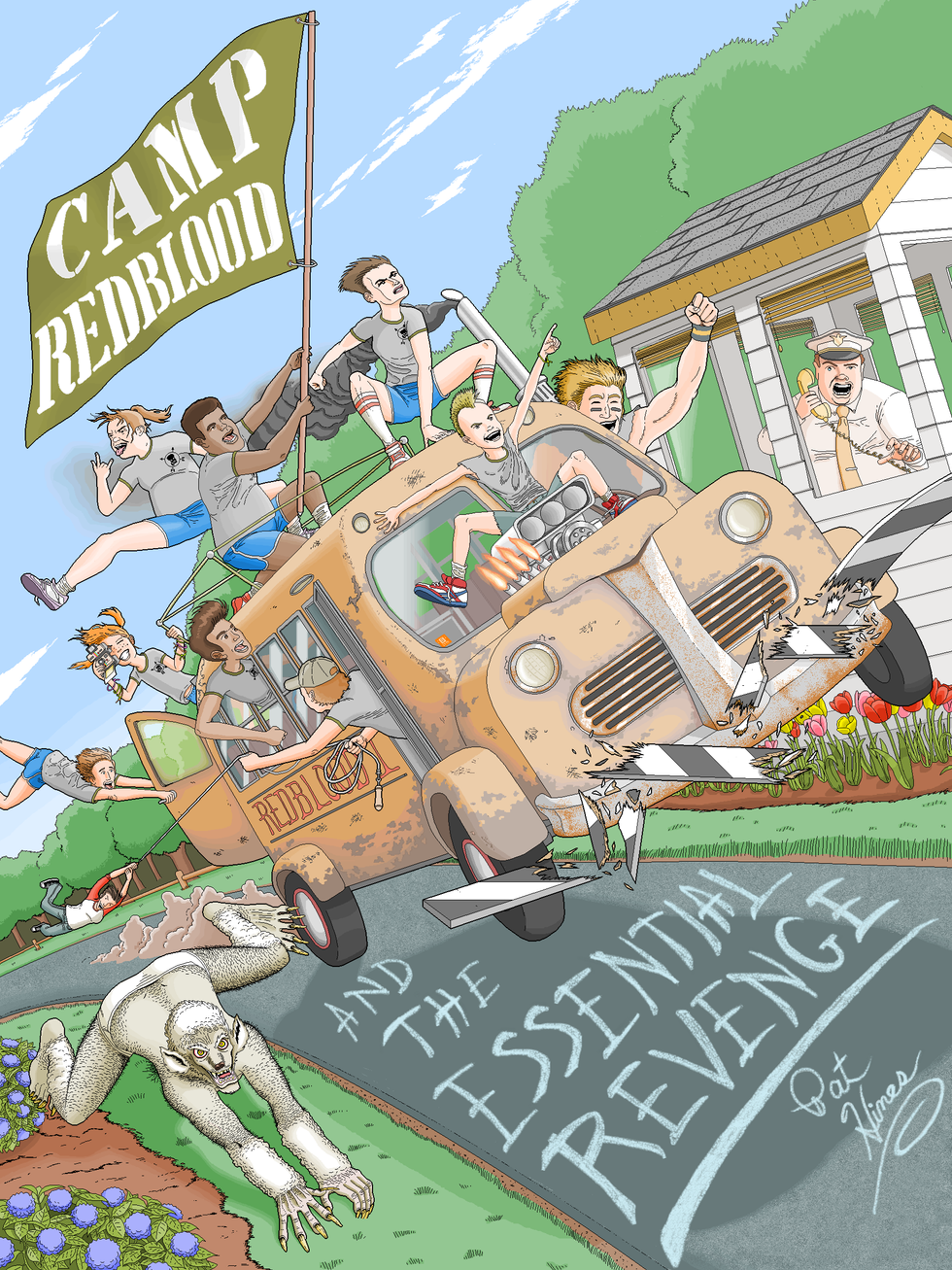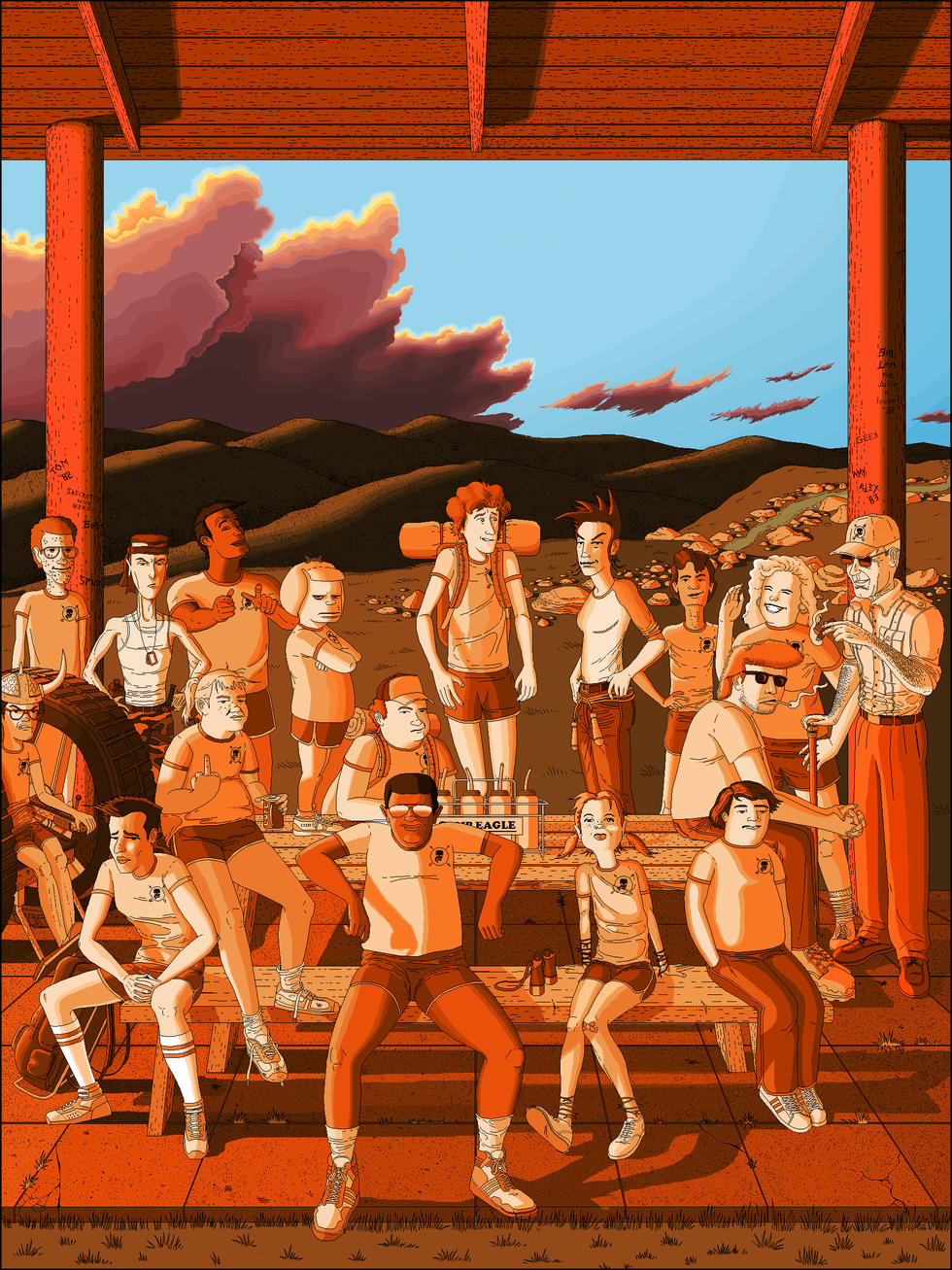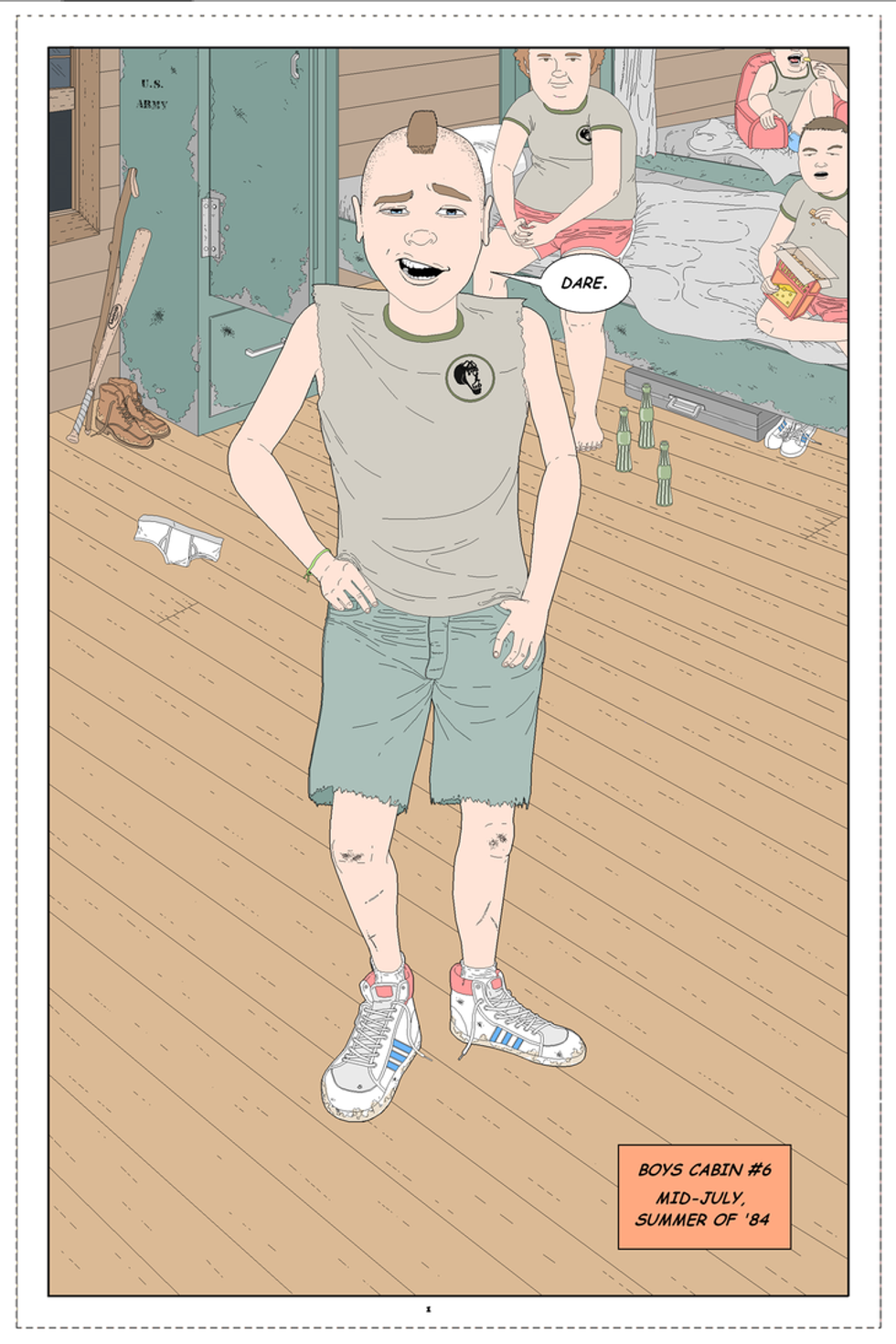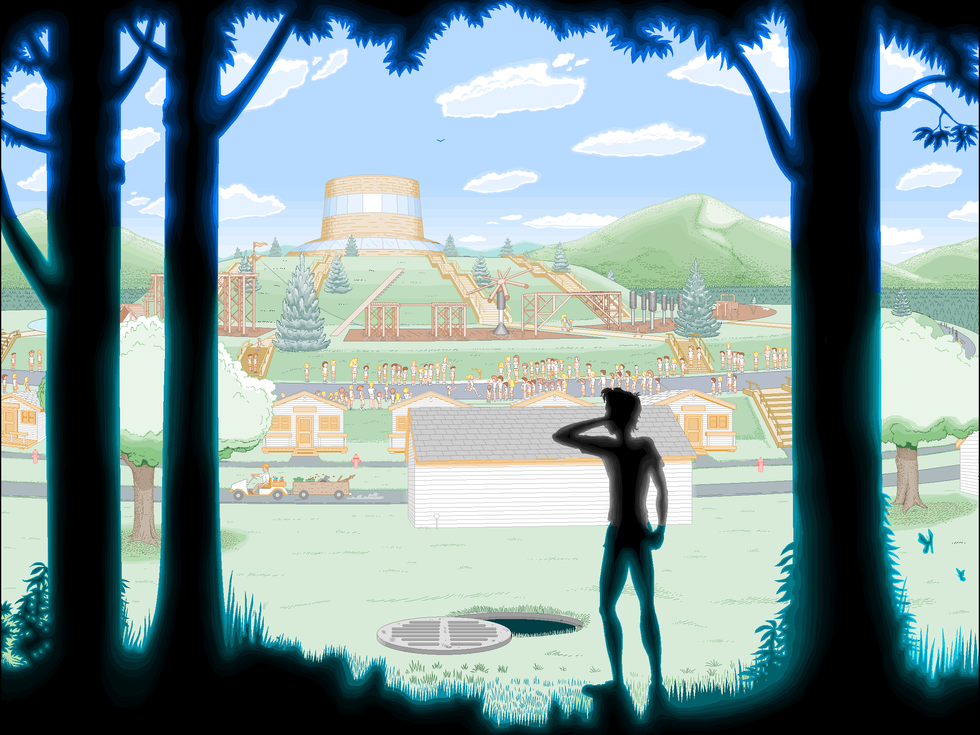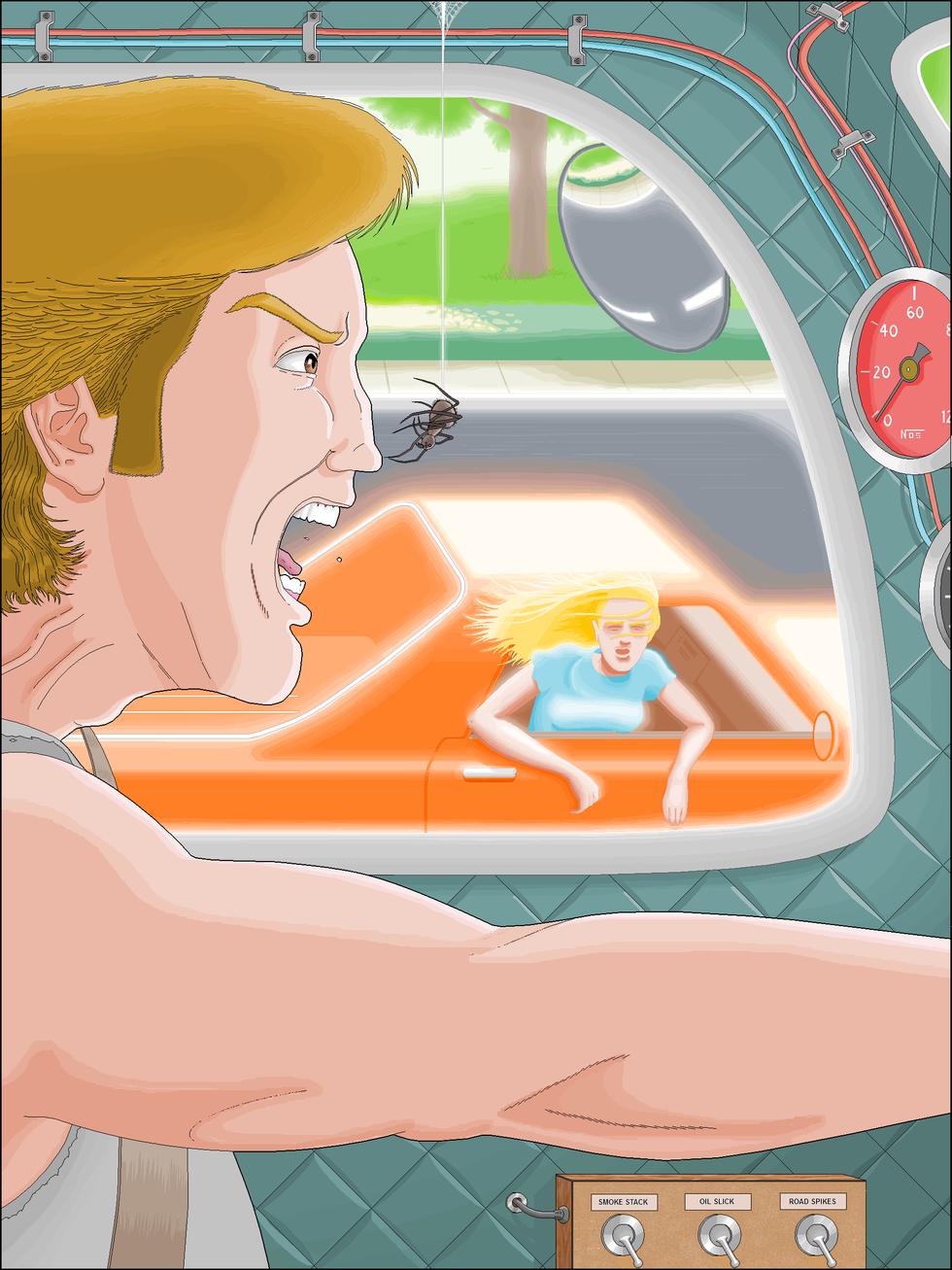 As well as writing his novel, Hines shares his images on his DeviantArt page.
This is a scene from the novel Harry Potter and the Deathly Hallows, created 99% in MS Paint. I used Photoshop to slant Paint's text on the graves, but other than that it's good, old fashioned pixel by pixel Paint (lens flare included!)
My entry in Stan Winston Studios' dinosaur contest.
I had to work on President's Day last year. This is what I spent most of that afternoon doing.
This is one of my very early MS Paintings. Tim Sale's Metropolis from Superman for All Seasons is my favorite rendition of the city, and I totally swiped it for this.

Looking back I'm not too crazy about some of the building designs and color schemes, (not to mention Superman's flipper-hands) but it was a good learning experience. The hardest thing to draw was actually the Superman S on the "Welcome to Metropolis" sign, and I really didn't pull it off, but whatever.
"This is my ultimate fantasy team-up: Hellboy's Professor Bruttenholm, Indiana Jones and Harry Potter's Albus Dumbledore (would have included Hellboy, but he was too young to knock around with these guys) versus the Nazis and the dark wizard Grindlewald"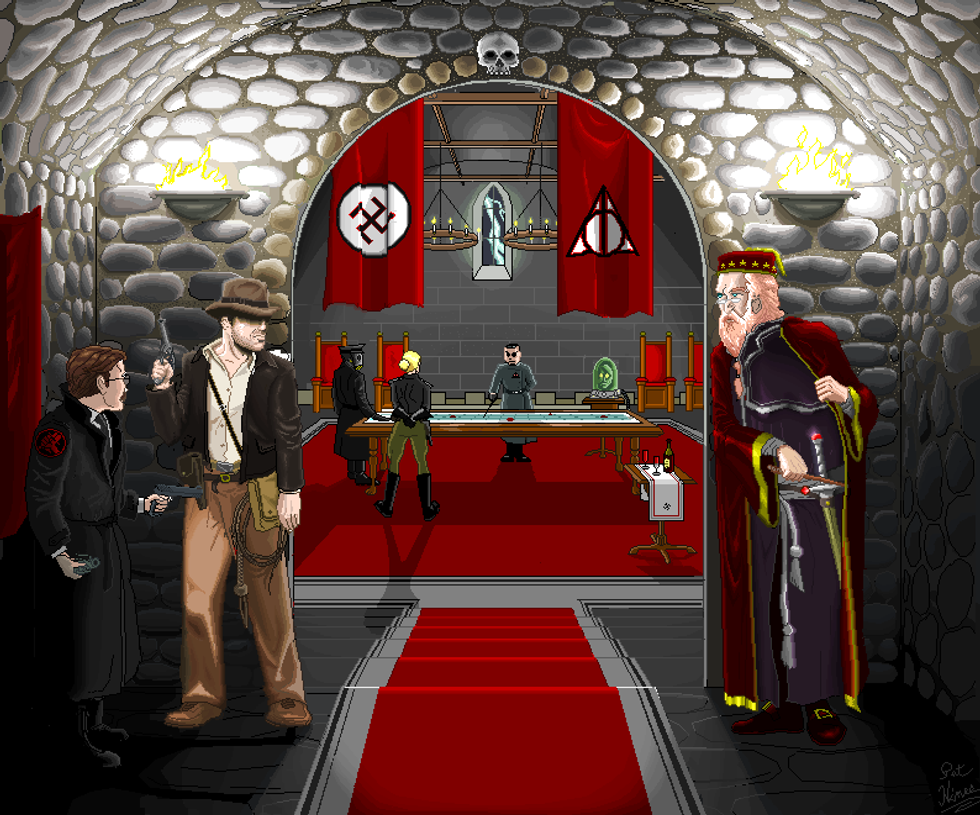 This was one of my early MS Paint-ings. It is of Peter's Hill in the Arnold Arboretum in Boston, my favourite place.
HT Bored Panda