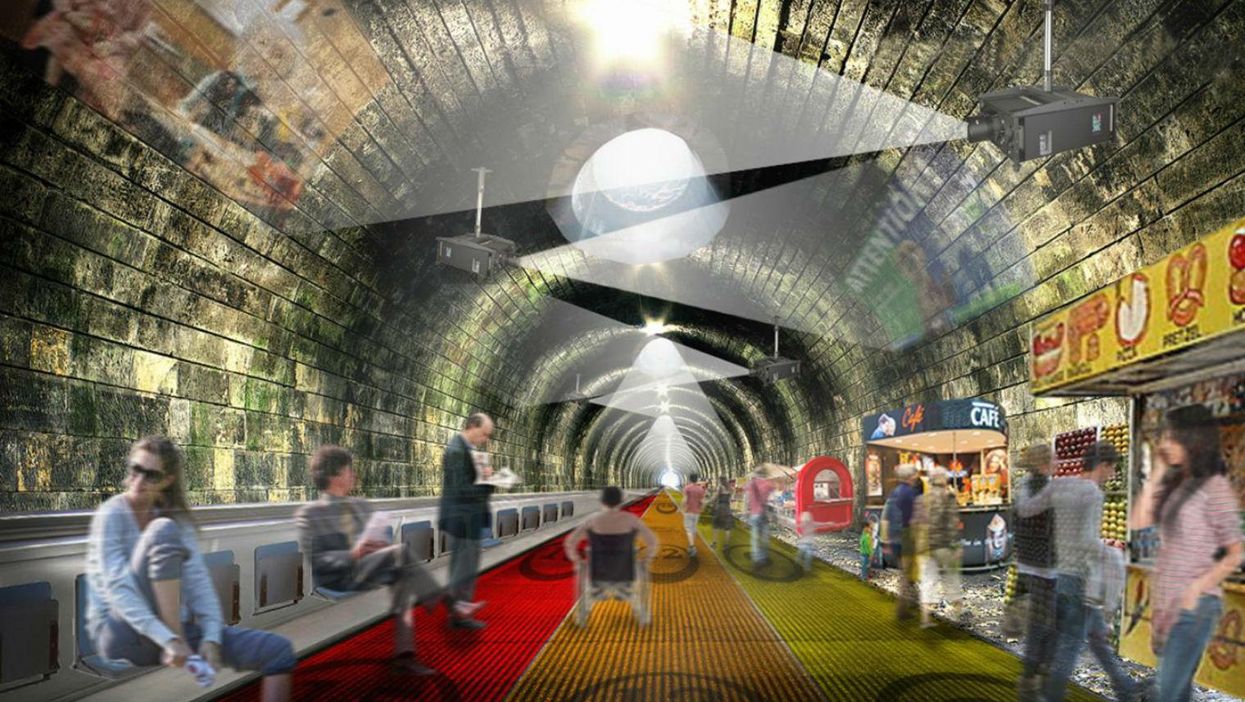 For anyone who has ever taken the Circle line to work every day, stood on the platform watching District line train after District line train whizz past wondering if your service to Paddington will show up this side of Christmas, life could be about to become a whole lot better.
London architects NBBJ has released a proposal to destroy the whole thing and replace it with an airport-style travelator.
The company's design would see Tube trains replaced by three side-by-side electronic walkways - which would each slow down when they approached a station.
Commuters would join the travelator at 3mph before speeding up to 6mph in the slowest lane, 12mph in a middle lane and 15mph in the top speed lane.
Picture: NBBJ
According to the Evening Standard, the proposal was a response to a challenge from thinktank New London Architecture which called for ideas to improve daily life in the capital.
NBBJ, who have previously claimed to have designed a skyscraper which casts no shadow, estimate that the new Circle Line could allow 55,000 people to use the Circle line at any one time and that it would take just 56 minutes, instead of the current 60 to make a complete loop.
Other designs planned for a revamp of the capital's transport system include the London Underline - an underground cycle network - and Bounceway - the world's "longest urban trampoline" - which was inexplicably dismissed by planners.