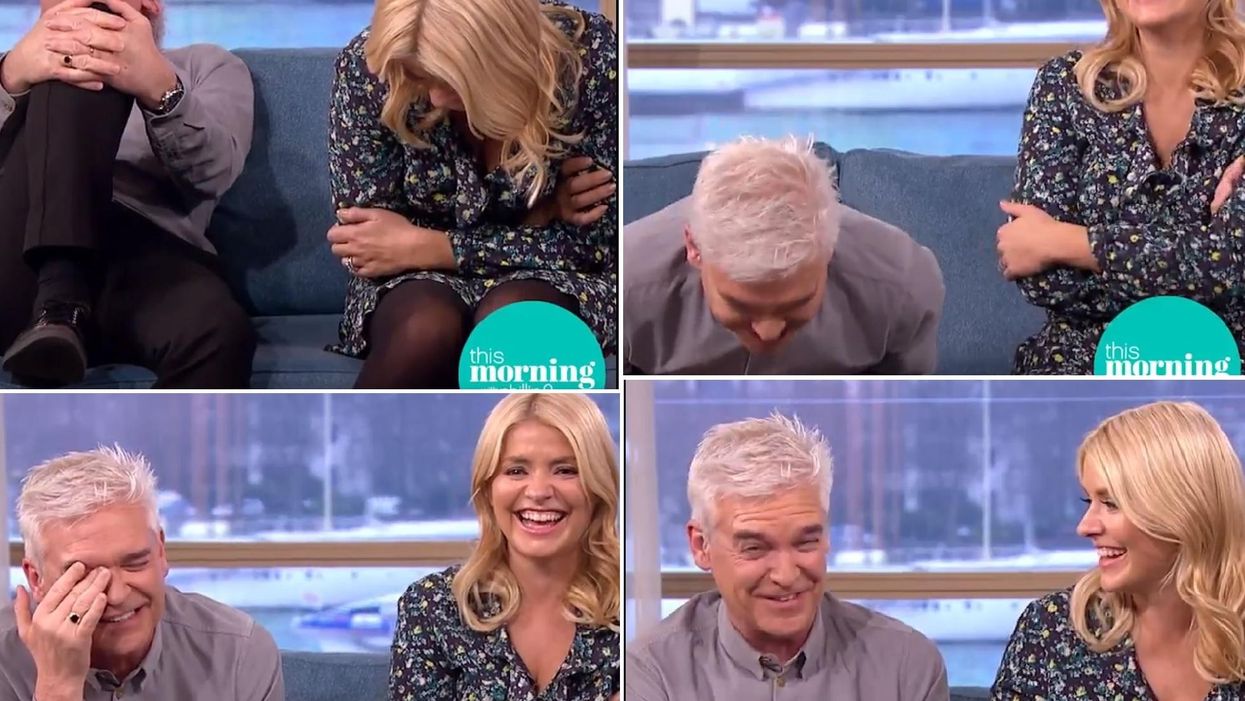 Composite / Twitter
If you're truly heartsick of apocalyptic Trump news, the wonderful silliness of Phillip Schofield and Holly Willoughby can still delight.
The talk show hosts on ITV's This Morning fondly recalled their very hungover joshing on This Morning, following January's National Television Awards (NTAs) earlier this month.
This was a significant improvement, however, on last year's NTAs, after which they turned up for their segment still in their party dresses...
...In a state which Phillip described as:
And now ladies and gentlemen, for your viewing pleasure, behold the joy of these two trying to keep a straight face...
2,000 retweets, more than 6,000 likes...all because these two couldn't say...
Gwyneth Paltrow's tidy pantry
...without giggling like mad cacklers.
For three. Whole. Minutes.
Watch on repeat for the rest of the day.