Warning: This article contains spoilers for Pixar's short film Bao, which screens before Incredibles 2 in cinemas and - take a deep breath - is not about white people.
The eight-minute short tells the story of a perfectly formed, home-cooked dumpling that comes to life and becomes a surrogate child for its cook, a Chinese woman.
We all know Pixar. Obviously there's more to Bao than a worthy celebration of this delicious staple of Chinese culture.
The film is also about overprotective parents and food as shorthand for love, as well as giving a modern twist to fairytales, creator and director Domee Shi told The New York Times.
Aw. Who could not enjoy that? Sure, it involves a fairly complex metaphor but, after decades of Pixar, we should be able to handle that, right?
Enter bewildered white people.
Initially fawning reactions to the film descended into chaos when one white person complained that Bao was the 'most confusing 10 minutes of her life' in a now-deleted tweet that drew tens of thousands of retweets.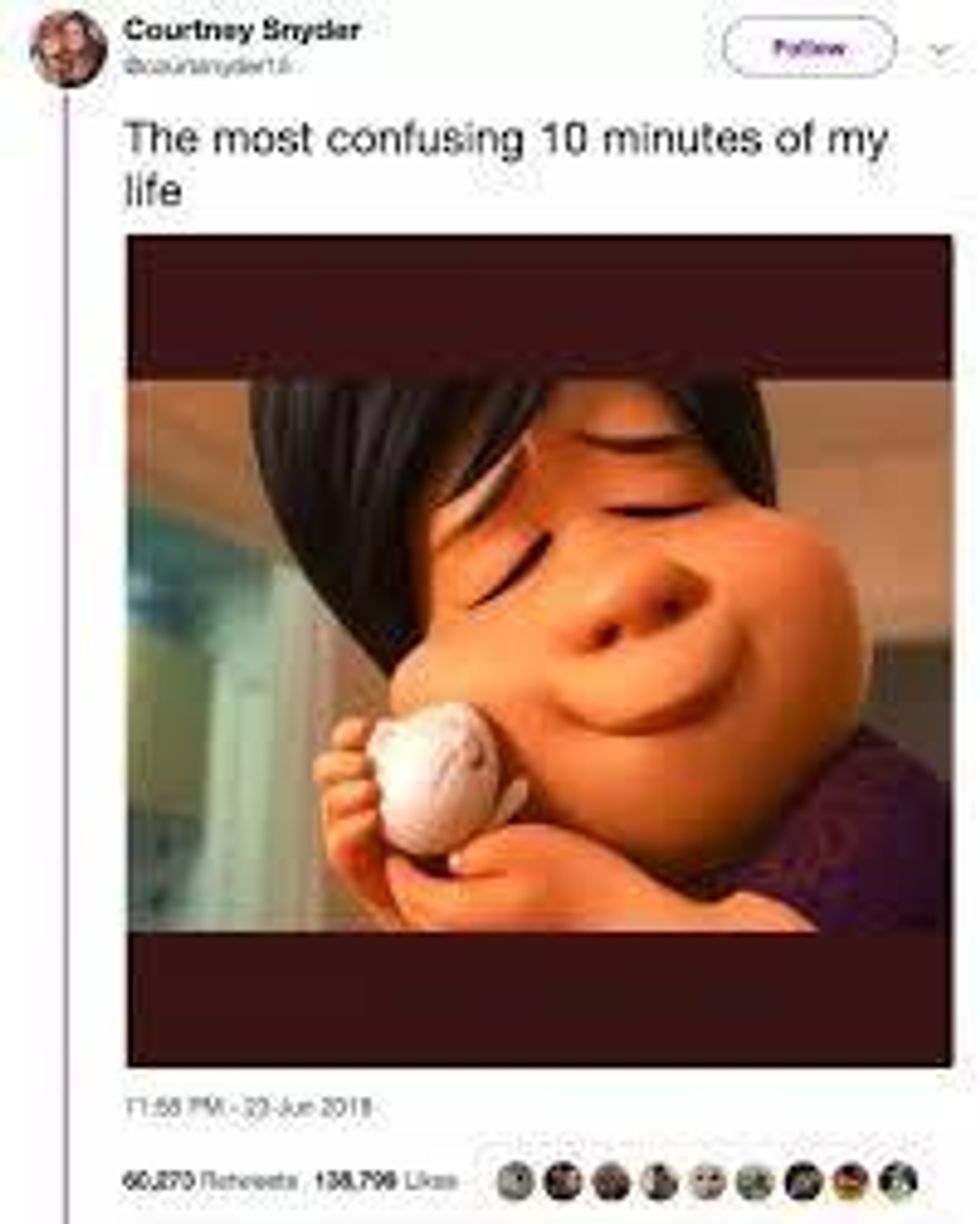 People encountered ignorant white people in cinemas too.
As many pointed out, what's actually more confusing than Bao is how it could possibly make you confused.
This is not Tinker Tailor Soldier Spy, after all. It's a warm-up for a family film.
Hint: Bao is a metaphor guys. Not exactly new to Pixar.
Perhaps people aren't so much confused as they are prejudiced...
Others concentrated on what Bao meant to them.
For many Asian people, Bao was reflective of their relationships with their parents.