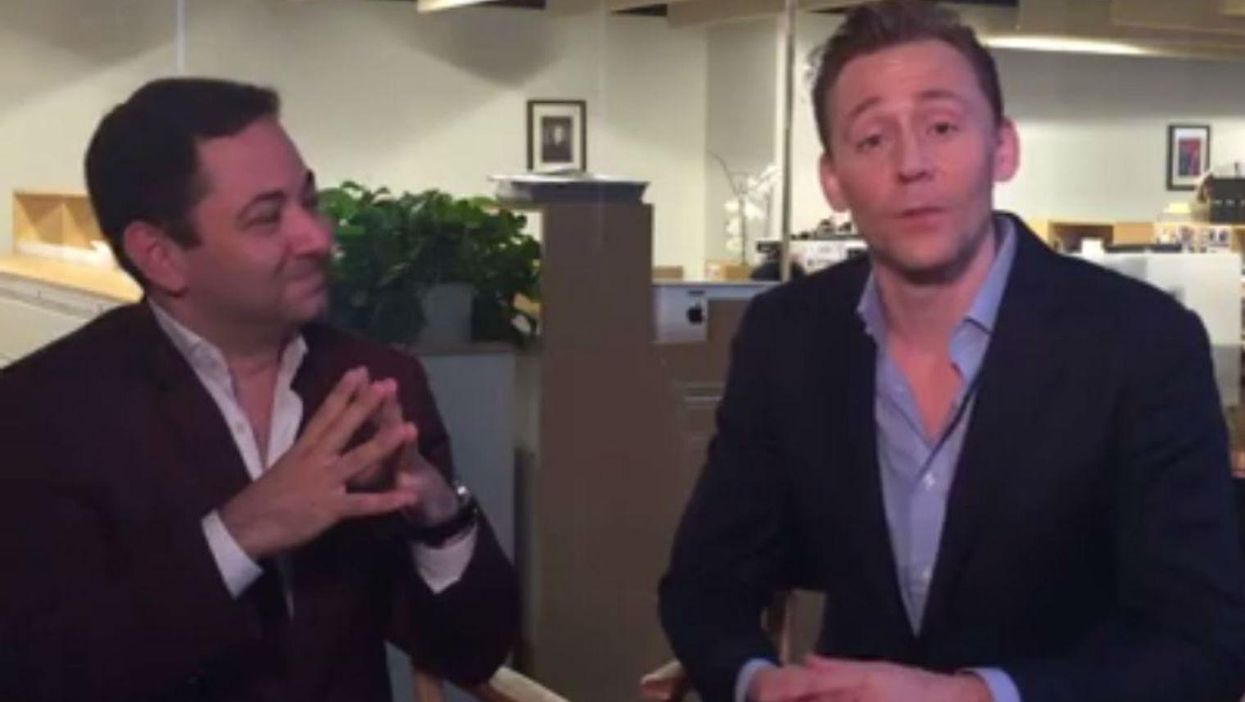 Hiddleswift.
That strange Hollywood-couple-name-mashup which has the world thoroughly baffled.
Since they announced their coupledom back in early June people have been steadfastly looking for cracks in the wall...
...Inconsistencies in Taylor Swift and Tom Hiddleston's accounts of their relationship.
...Anything to imply that the relationship is nothing more than an elaborate troll.
I mean come on:
Seriously: he wore an "I Heart Taylor Swift" shirt:
The couple are not camera shy in the least, and they're definitely heavy-handed with their displays of affection.
And yet, the duo remain strangely reluctant when it comes to answering questions about their relationship.
On Friday Hiddleston sat down for an interview with Hollywood Reporter, and the exchange cast yet more shadow on the validity of Hiddelswift, after the Avengers actor's unenthusiastic response to a glib fan question about his personal life:
This summer has been a high profile one for you personally. What have you learnt about the culture of celebrity?
Hiddleston's response was very, very vague:
We all live in a world where every phone has a camera and there's nothing new, really, about the spotlight on me, I think that's what happens when you're a public figure.

I've learned that there are many sides to a story, and that sometimes there are a lot of stories out there which are false and the hardest thing is to try to not let those falsehoods affect your own life, that's what I would say.
Is this a smokescreen? Expert dodging? Or does he really not care to answer anymore Hiddelswift questions?
We shall never know (or will we??).