After leading his nation's cricket team to a thumping victory in the World Cup semi-final, Michael Clarke appeared to be commended for his "tremendous" sex life in a press conference.
The Australian captain was speaking to members of the media following his side's win against India on Thursday when the BBC's Stephan Shemilt suffered the slip of the tongue.
Michael, you've had tremendous sex... success as Australia captain.
Following roars of laughter from the press corps and a pat on the back from teammate Steve Smith, Clarke replied drolly: "That's a question for my wife."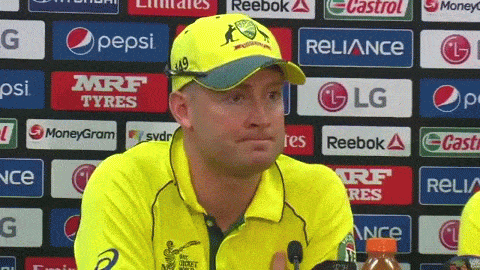 Watch the clip below: