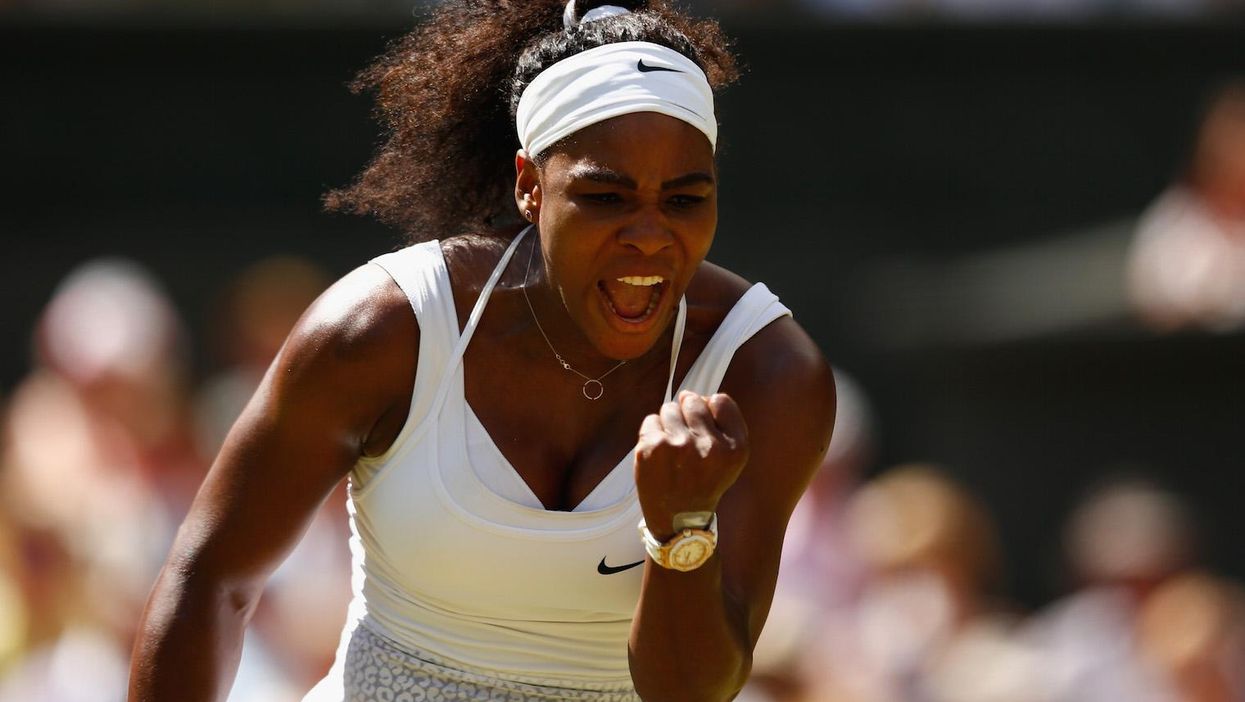 It isn't clear exactly what the CEO of the Indian Wells Tennis Garden, site of the BNP Paribas Open that ended Sunday, was thinking when he spoke with members of the media Sunday morning, but he managed to dig himself a deep hole. And he kept digging. Finally, it fell to Serena Williams to offer a fitting response.
Asked his thoughts about the Women's Tennis Association, Raymond Moore said, "No, I think the WTA — you know, in my next life when I come back I want to be someone in the WTA [laughter] because they ride on coattails of the men. They don't make any decisions and they are lucky. They are very, very lucky.
"If I was a lady player, I'd go down every night on my knees and thank God that Roger Federer and Rafa Nadal were born, because they have carried this sport. They really have."
He went on to give Williams credit for much of the WTA's success and said there are "a lot of attractive" players who can carry on when her career is over.
Williams, who lost in the Indian Wells final to Victoria Azarenka, called Moore's comments "very, very, very inaccurate" after her match.
Well, I don't understand why I always have to answer questions about controversy like this. Obviously I don't think any woman should be down on their knees thanking anybody like that," she said (transcript via WTA Insider).
I think Venus, myself, a number of players have been — if I could tell you every day how many people say they don't watch tennis unless they're watching myself or my sister, I couldn't even bring up that number. So I don't think that is a very accurate statement.
I think there is a lot of women out there who are more — are very exciting to watch. I think there are a lot of men who are exciting to watch. I think it definitely goes both ways. I think those remarks are very much mistaken and very, very, very inaccurate.
There was no doubt in Williams's mind that Moore's comments hadn't been misinterpreted.
"Well, if you read the transcript you can only interpret it one way. I speak very good English. I'm sure he does, too. You know, there's only one way to interpret that," she said.
"Get on your knees, which is offensive enough, and thank a man, which is not — we, as women, have come a long way. We shouldn't have to drop to our knees at any point."
Williams believes the comments did a disservice to pioneers in the sport and pointed out that the women's final of the U.S. Open — in which Williams was chasing a calendar-year Grand Slam — sold out before the men's.
So I just feel like in order to make a comment you have to have history and you have to have facts and you have to know things. You have to know everything. I mean, you look at someone like Billie Jean King who opened so many doors for not only women's players but women athletes in general. So I feel like that is such a disservice to her and every female, not only a female athlete but every woman on this planet that has ever tried to stand up for what they believed in and being proud to be a woman.
Not that Serena needed it, but King offered her thoughts on Twitter.
Moore apologised for his comments a little later Sunday:
At my morning breakfast with the media, I made comments about the WTA that were in extremely poor taste and erroneous.

I am truly sorry for those remarks, and apologize to all the players and WTA as a whole. We had a women's final today that reflects the strength of the players, especially Serena and Victoria, and the entire WTA. Again, I am truly sorry for my remarks.