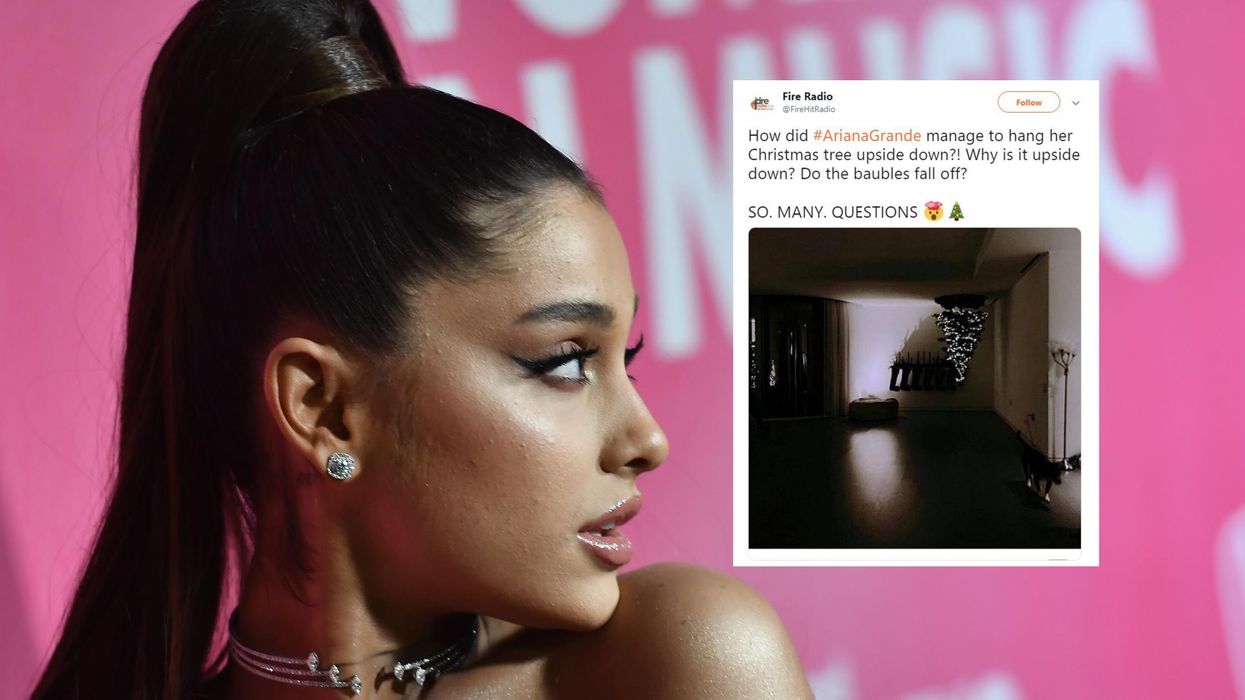 AFP/Twitter
Ariana Grande has unveiled her festive decorations, and they're giving Melania Trump's blood-red Christmas trees a run for their money on the strange scale.
This year, Ari's Christmas tree is hanging upside down from the ceiling in an otherwise bare room with a row of black stockings on the wall behind.
Grande posted the photo of the tree on Instagram in black and white, making it look that bit scarier.
When asked about the decorations by TMZ photographers, Grande said: "Sometimes life just be upside-down."
People on Twitter had lots of questions about the unusual decorations.
But some have pointed out that the tree is fitting, given Ari's rollercoaster year.
And others are fans of Ari's unusual decorations, describing the tree as "iconic"
We're not so sure...
H/T SomeCards