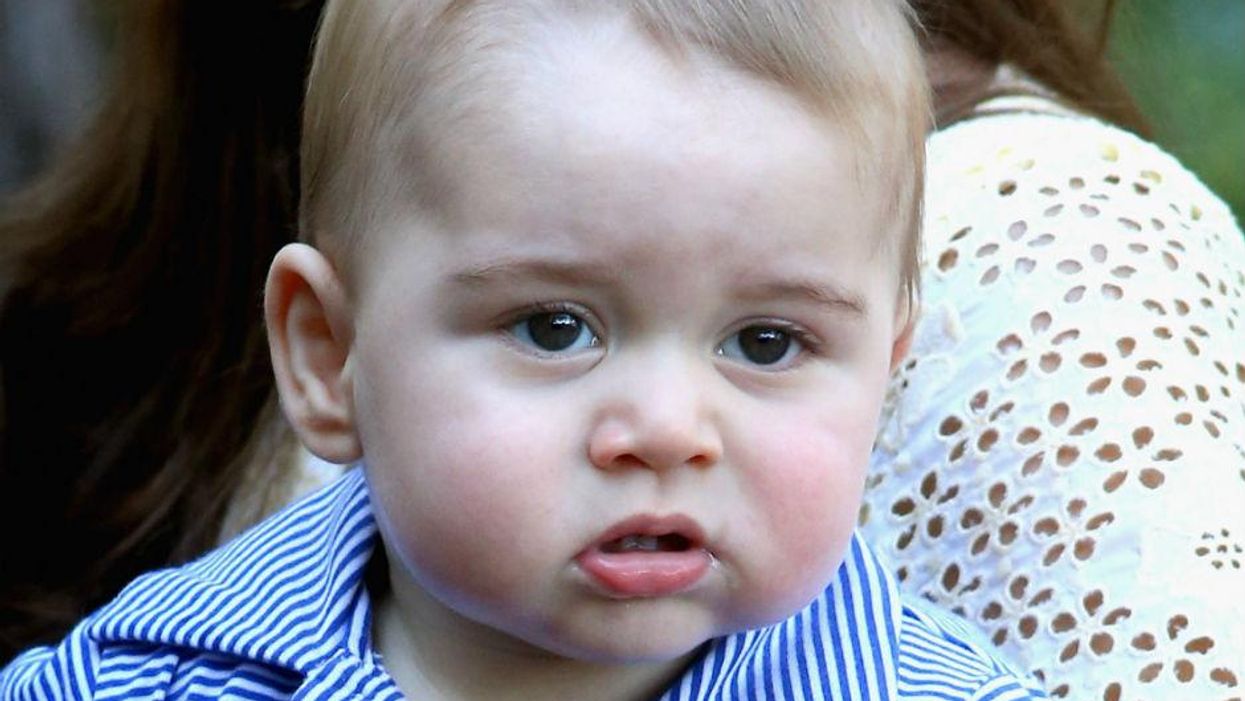 This is Prince George:
He's a toddler and third in line to the British throne.
This is Tommy Cox:
He's also a toddler who looks incredibly like the toddler who's third in line to the throne. His godmother uploaded the photo to Reddit and no one can quite believe it.
His mother, who is also called Kate (OMG!) told the Mirror: "They both have the same brown eyes and lovely rosy chubby cheeks and when Tommy's hair is in a side parting, it is uncanny how the two boys look so similar."
What a time to be alive.