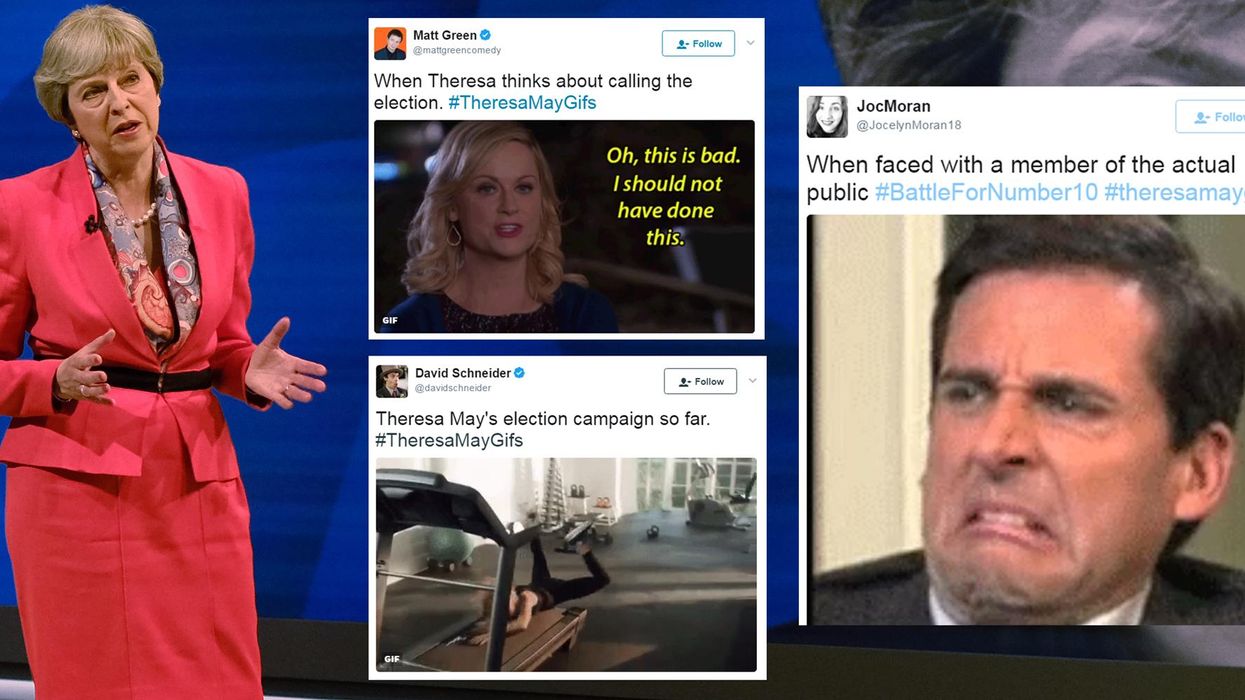 Stefan Rousseau - WPA Pool/Getty Images
During last night's Sky News and Channel 4 simulcast, Prime Minister Theresa May and Labour leader Jeremy Corbyn's respective polices and leadership qualities were put to the test.
The audience, in the interest of balance, was split into thirds (Labour, Conservative and undecided voters), while Jeremy Paxman was split between refusing to let the candidates answer a question and being angry that they didn't answer the question he interrupted.
As the evening progressed, it appeared to even the untrained eye that Jeremy Corbyn was doing better than expected. Whether that was down to better interview prep or an exceedingly popular manifesto, we don't know.
Theresa May on the other hand, appeared to falter on one or two major points - particularly Brexit, one of the cornerstones for her calling an election in the first place.
This didn't go unnoticed by people on the internet. And #TheresaMayGifs began trending on Twitter.
*echoes from within bin* Strong and stable.
Oh no! Questions.
It didn't go brilliantly did it?
So. Much. Waffling.
It was all going so well.
But last night felt like a bit of an own goal.
Why did she call an election again?
Strong and...
Exiting the studio like...
In the interest of balance, I did have a look at the #JeremyCorbynGIFs hashatg. Here's what I found.
There was a mic drop or two.
There was also the obligatory 'leaving the studio' reaction gif.
Mostly though.
More: People are saying the biggest 'loser' of the night was Jeremy Paxman