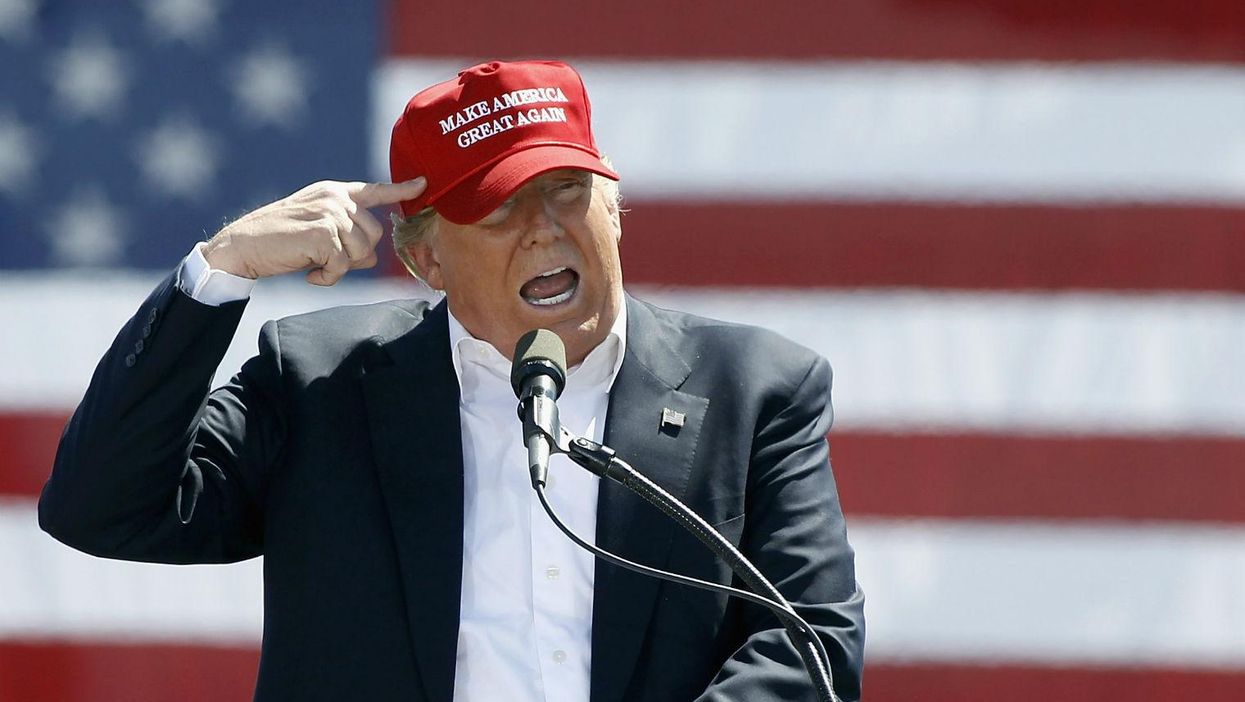 A fake quote attributed to Donald Trump calling "most Americans idiots" has been doing the rounds on Twitter, and unfortunately, sort of proving his fake-point in the process.
Nick Harvey posted a screengrab of what he claims was a "hastily deleted" remark from the Donald a few years ago:
The post can be immediately identified as a fake by the presence of a 'heart' button rather than a 'star', a feature Twitter only rolled out in 2015.
Nick Harvey is also the culprit behind the Great British #Wankpuffin Off of Christmas 2015 and fake tweets are sort of his thing, so anyone familiar with the name would have taken the tweet with a pinch of salt.
It might not surprise you to learn that a lot of American Twitter (and probably British Twitter) didn't stop to do that, though.
People are still favouriting, agreeing, and retweeting the post in their thousands, even though it was published all the way back in March:
Of course, lots of people have called BS - and as has been pointed out, there's not really a need to make up quotes and attribute them to Trump.
Most of what comes out of his mouth would sink another politician's campaign, and the man himself can't even tell the difference between his own words and those of a dictator.
And yet: Trump is now the presumptive Republican nominee after Ted Cruz conceded defeat in the Indiana primary on Tuesday night.
The only takeaway we have from this is that clearly quite a lot of people really are f--king idiots. Please excuse us while we go hide in a sea cave until the American election is over.