@Punkzillaa/Twitter screengrab
As polls go 59 per cent is a pretty good mandate these days.
On Sunday, 18-year-old Johnna Hines from Florida asked Twitter if they dared her to post a video of her using 'Damon's nuts as a beauty blender'.
The people said 'Yes'.
Damon is her 20-year-old boyfriend, and a beauty blender is a marketing term for a sponge that helps you spread make up around wherever you've painted it..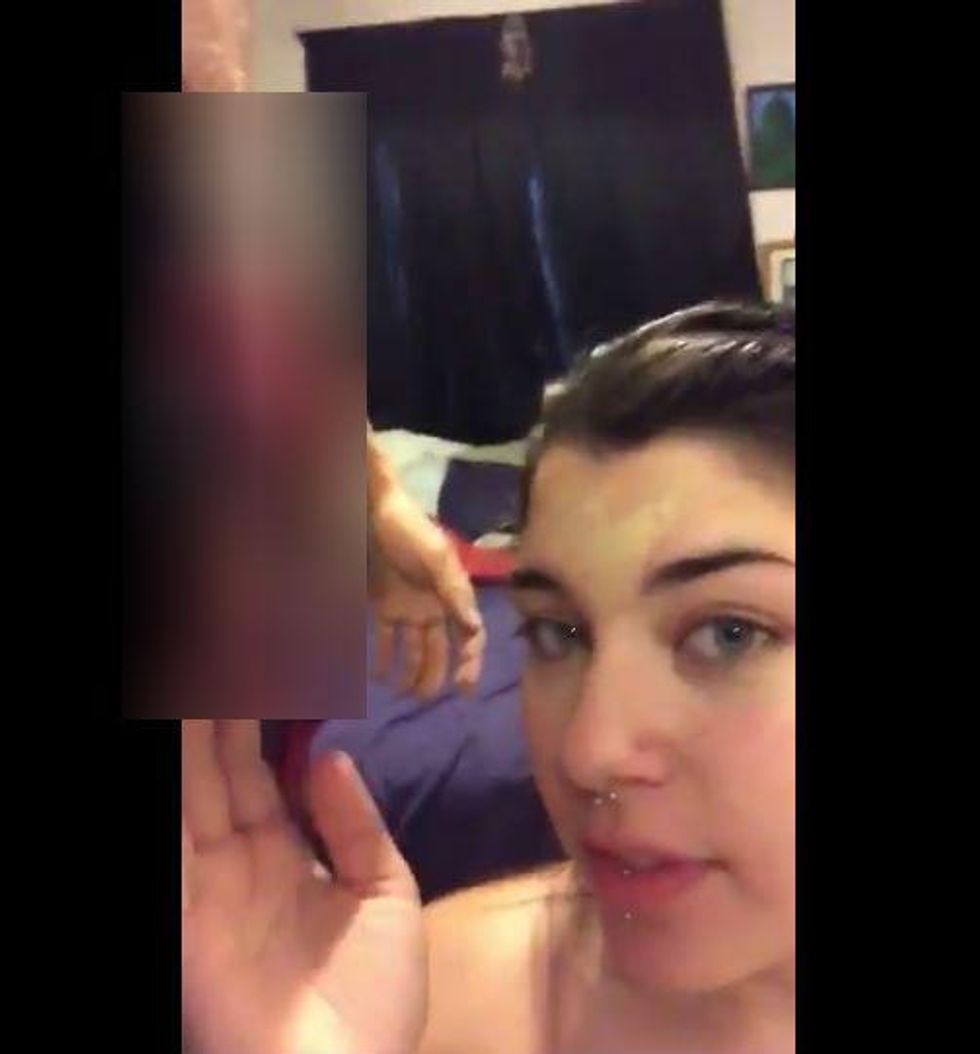 Picture: @Punkzillaa/Twitter screengrab
The video, not shown here because, well it contains a ball bag obviously, has been liked more than 50,000 times and retweeted more than 30,000 times.
Most people reacted with shock, awe, and bemusement.
An account marketing 'Beautyblender' (registered trademark) products also responded.
And Johnna responded to some of the hyperbolic responses shaming something she and her boyfriend had essentially done for a laugh.
HT Buzzfeed