iShowSpeed
IShowSpeed was permanently banned from Twitch in 2021, but it appears his channel has been reinstated by the streaming service.
With over 30 million combined subscribers on his three YouTube channels, IShowSpeed is one of the most popular live streamers and is known for playing video games such as FIFA and Fortnite.
The 18-year-old also pulls some incredible stunts such as setting off fireworks indoors, to an elephant toothpaste experiment which led to him being needing urgent medical attention.
But YouTube wasn't always his home, as IShowSpeed previously used to live stream on Twitch - that was until he made a sexist outburst on Adin Ross ' stream which resulted him in being permanently banned in December 2021.
However, it looks like the streamer's Twitch channel is back as fans noticed this re-appearance, although it has fewer followers than before at 237,000 (and rising).
This update comes following fellow streamer Kai C enat's revealing in July he asked Twitch CEO Dan Clancy to unban IShowSpeed.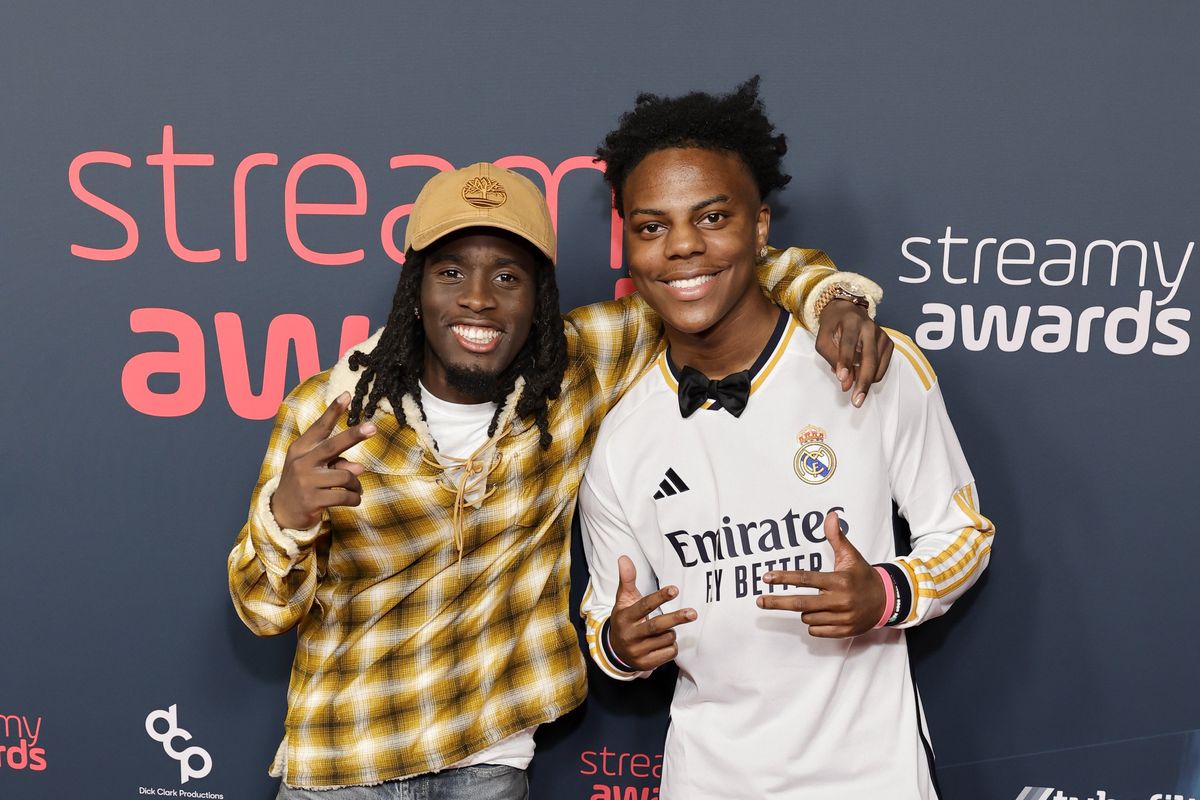 Kai Cenat and IShowSpeed attend the 2023 Streamy Awards Matt Winkelmeyer/Getty Images
"We sat down with the CEO. The first couple of questions I asked: 'Yo, we need Speed unbanned ASAP!'" the Twitch streamer said.
Cenat detailed how Clancy said "I agree" on this matter.
"So, CEO, do what you've got to do. Okay? CEO, do what you've got to do!" he added.
In September, Clancy said he is open to giving permabanned streamers "another chance," but this needs to happen in a "scalable way" for both big and small creators.
IShowSpeed himself has not yet commented on the reappearance of his Twitch channel, so we'll have to wait and see his thoughts on this update.
Sign up to our free Indy100 weekly newsletter
Have your say in our news democracy. Click the upvote icon at the top of the page to help raise this article through the indy100 rankings.