content.jwplatform.com
Taylor Swift has made history once again by becoming the first woman to have four albums in the top 10 of the Billboard charts.
The 33-year-old recently released Speak Now (Taylor's Version), , which debuted at No. 1 and is the biggest release this year so far, selling 716,000 album-equivalent units (physical sales with digital sales and streaming figures combined).
At the moment, there are four albums by the 'Anti-Hero' singer that are currently in the top ten - Speak Now (Taylor's Version) at No.1, Midnights at No.5, Lover at No.7 and Folklore at No.10.
Sign up to our free Indy100 weekly newsletter
The last time there were four albums by the same artist in the top ten of the Billboard 200 was all the way back in 1966 when Herb Alpert achieved this feat.
Reaching the top spot also means Swift has broken another record to become the female artist with the most No 1 albums in history as she now has 12 to her name, previously she was tied with Barbra Streisand at 11.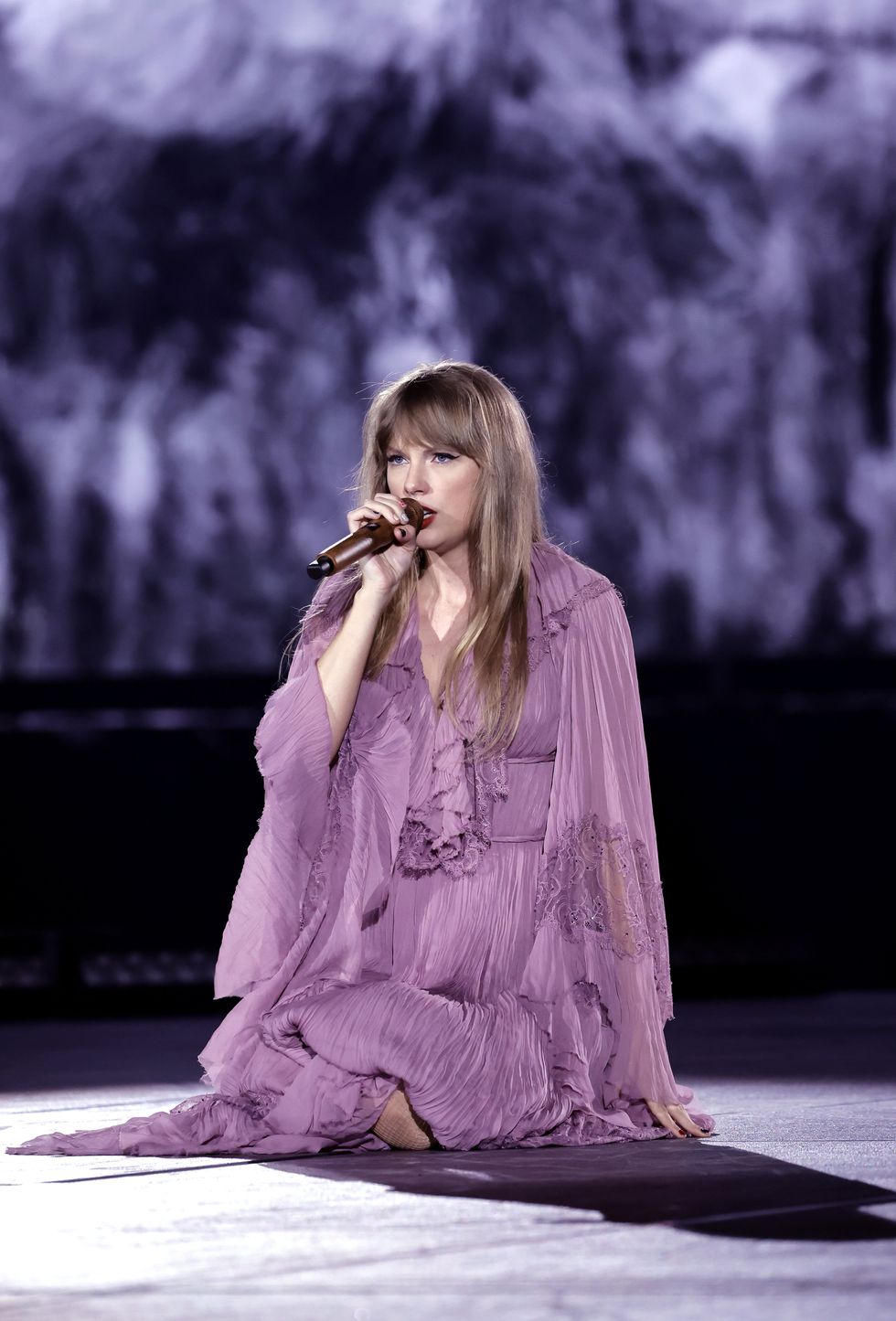 Taylor Swift performs onstage for the opening night of "Taylor Swift | The Eras Tour" at State Farm Stadium on March 17, 2023, in Swift City, ERAzona (Glendale, Arizona) Photo by Kevin Winter/Getty Images for TAS Rights Management
Swift's recent release is part of the singer's plan to re-record her back catalogue of music, and so far she has released Fearless (Taylor's Version) in April 2021, selling 291,000 units, followed by Red (Taylor's Version) which dropped in November in the same year, selling 605,000 units.
This makes Speak Now (Taylor's Version) her most commercially successful re-recording to date at 716,000 units.
Fans took to Twitter to share their delight at Swift's recent achievements.
These aren't the only records Swift has broken this year, as the singer became the first female artist in history to surpass 93 million monthly listeners on Spotify.
Currently, Swift is on the US leg of her The Eras Tour, which could be the highest-grossing tour of all time, earning a record-setting $1 billion in sales, as per CNBC.
Elsewhere, a man desperate for love uses Taylor Swift tickets to get a date , TikToker goes viral with Taylor Swift's 'dark energy' conspiracy and a Taylor Swift fan finds a 'creepy message' on her vinyl copy of the new album .
Have your say in our news democracy. Click the upvote icon at the top of the page to help raise this article through the indy100 rankings.