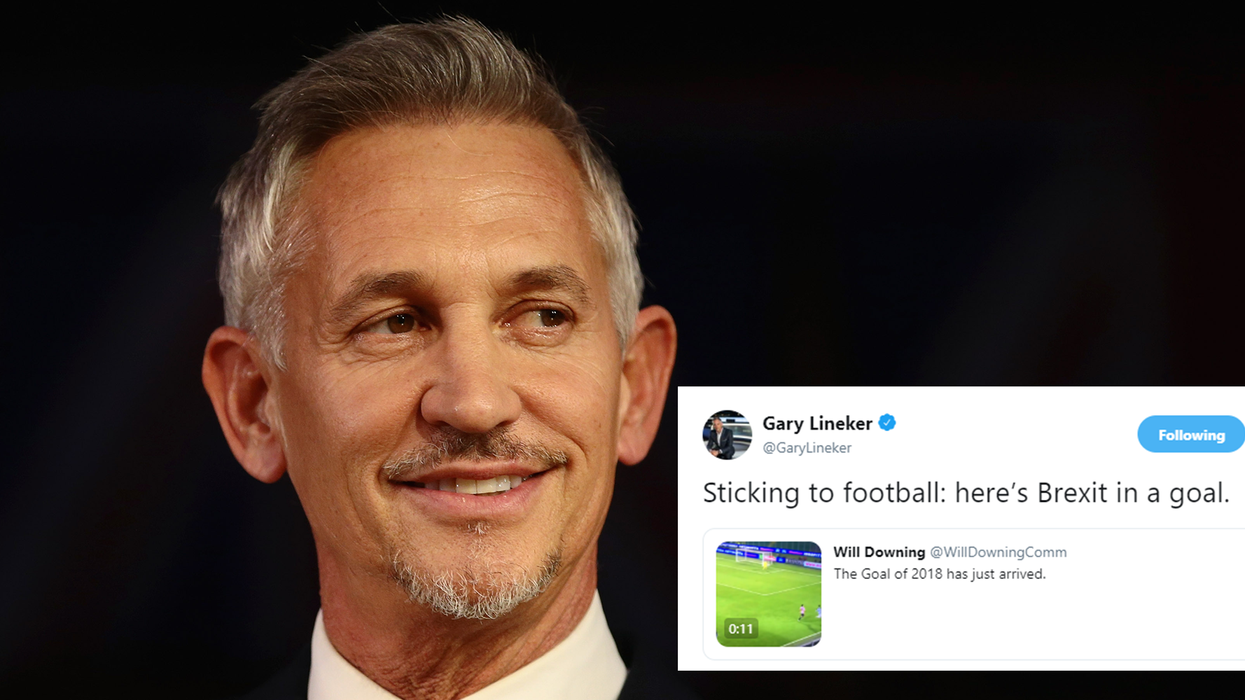 Getty Images / Jack Taylor / Twitter
Oh, Mr Lineker. How we love your witty quips - especially when it comes to Brexit.
The problem is, many people aren't as keen on the football pundit's political commentary, and they often take to Twitter to tell him so. Lineker is a stanch Remainer, and many Brexiteers on the social networking site are rather fed up with his opinions.
Now, Lineker has hit back at the trolls, but perhaps not in the way they'd most like.
Taking to Twitter, he wrote:
Sticking to football: here's a Brexit in a goal.
The video, which shows a goalie scoring possibly the most galling own goal we've ever seen, prompted some serious debate on Twitter.
Some still wanted the pundit to keep his opinions to himself.
Others, however thought the visual metaphor was on point.
And some just thought the whole thing was rather amusing.
HT The Poke