SAUL LOEB/AFP/Getty Images
Do you remember Melania Trump's trip to Egypt?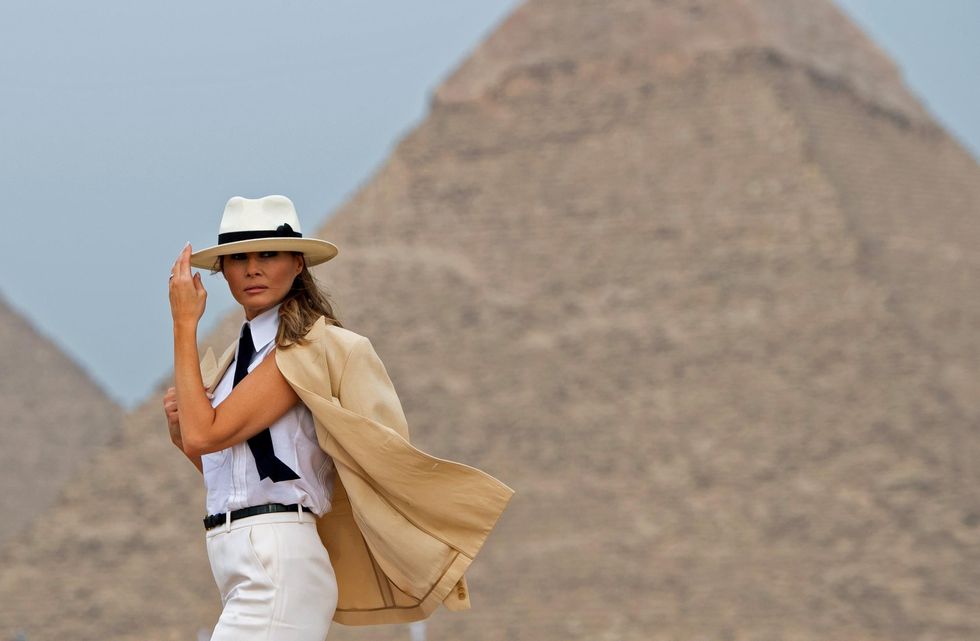 The trip had been very...fashion shoot-y
It was the first time the US first lady went to Africa, and she spent time at the Semiramis Intercontinental Cairo.
The hotel offers room starting at $119 (£91.33), and the presidential suite can be rented for $699 (£536.46), according to the website.
Trump's spokesperson told QZ that she spent just six hours in Cairo – and did not spend the night at the hotel.
Despite this, according to USASpending.gov the White House spent $95,050 (£72,947.55) at the hotel, and the receipt describes the expenses as "Flotus visit hotel rooms." According to the Cairo hotel, "the five star intercontinental welcomes guests with 726 designer rooms."
Every room features climate control, a safe box and kitchenware, including a microwave.
It also boasts a Casino, spa, and swimming pool amongst other entertainment.
Still, what did the first lady spend that much money on…in just six hours?
It is likely that a bulk of it went towards security and personnel. Her husband's bill for a two-day visit to Scotland was a lot less – he spent $77,345.35 (£59,359.85).
According to Fox News, Melania has a much smaller staff than the previous first lady, Michelle Obama.
The outlet called it "one of the leanest East Wing operations in recent history."
During Barack Obama's administration, the first lady had 16 people listed as working for her at an outgoing cost of $1.24 million a year. In comparison , as of June 2017 Melania had only four employees, and their salaries totalled $486,700 (£373,503.31).