Pete Souza/The White House
Official White House photographer Pete Souza was charged with documenting Barack Obama's two terms in office.
Thanks to the rise of social media networks since Obama became president, people around the world have been privy to some of the best and most intimate moments of his time in the White House.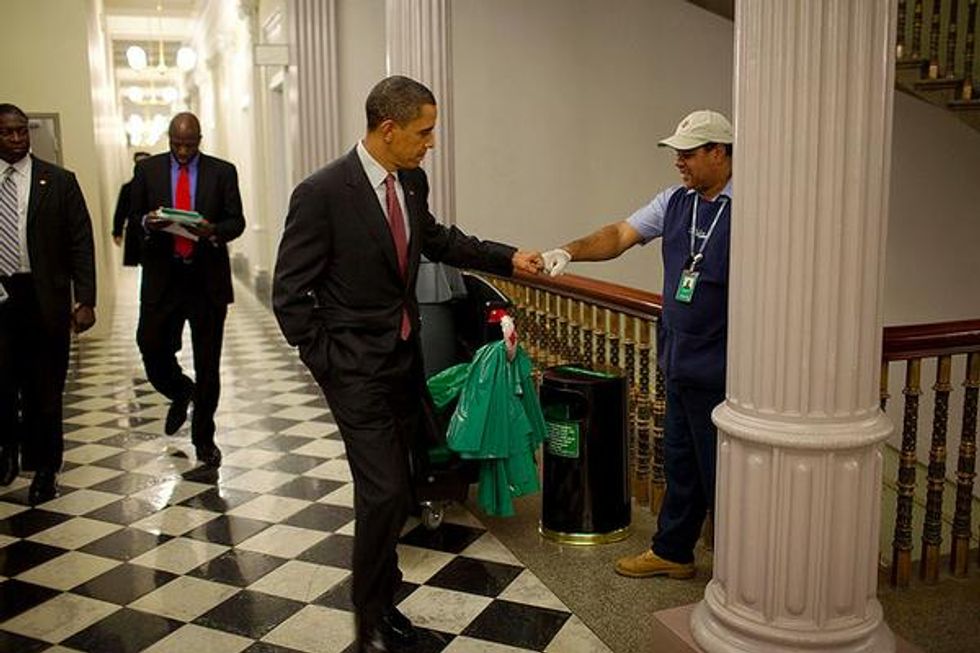 Obama fist-bumps a cleaner ahead of a presidential debate against Mitt Romney
Souza's Instagram feed captures the president acting, well, like a human being, rather than posing for official pictures.
While it's difficult to pick just a few, these are some of the most poignant:
1.
2.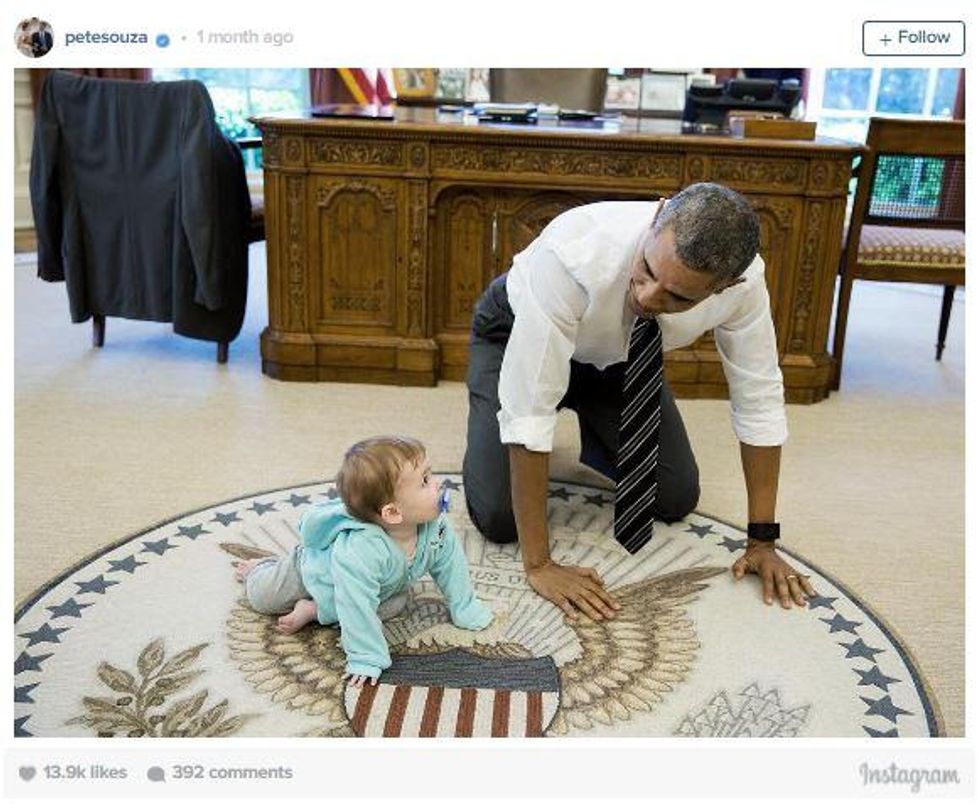 Obama becomes a playmate and the Oval Office becomes a playground
3.
Sharing a joke with Michelle in a White House lift on inauguration night in January 2009
4.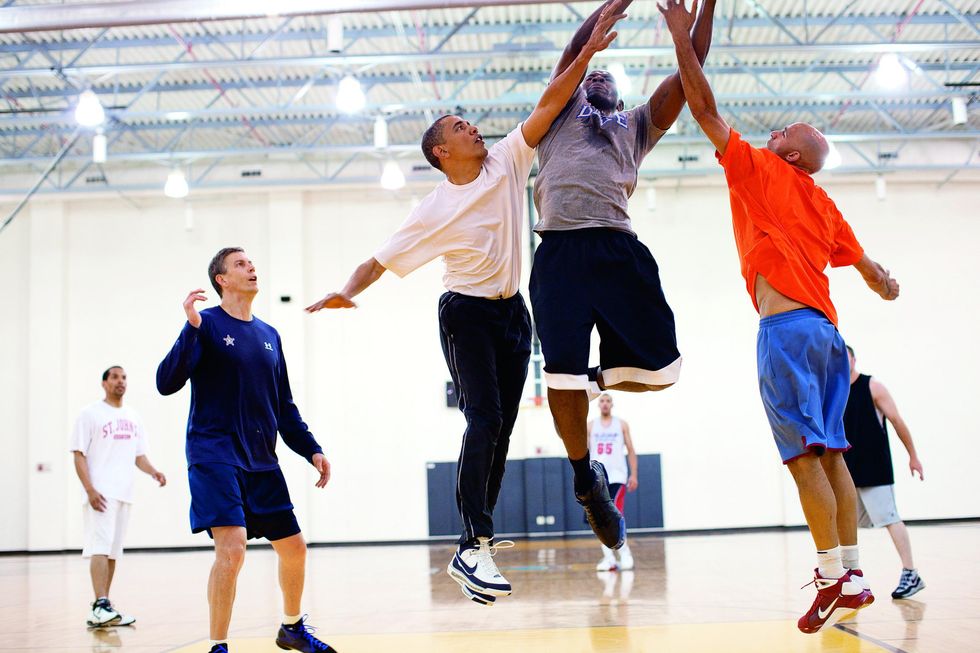 5.
6.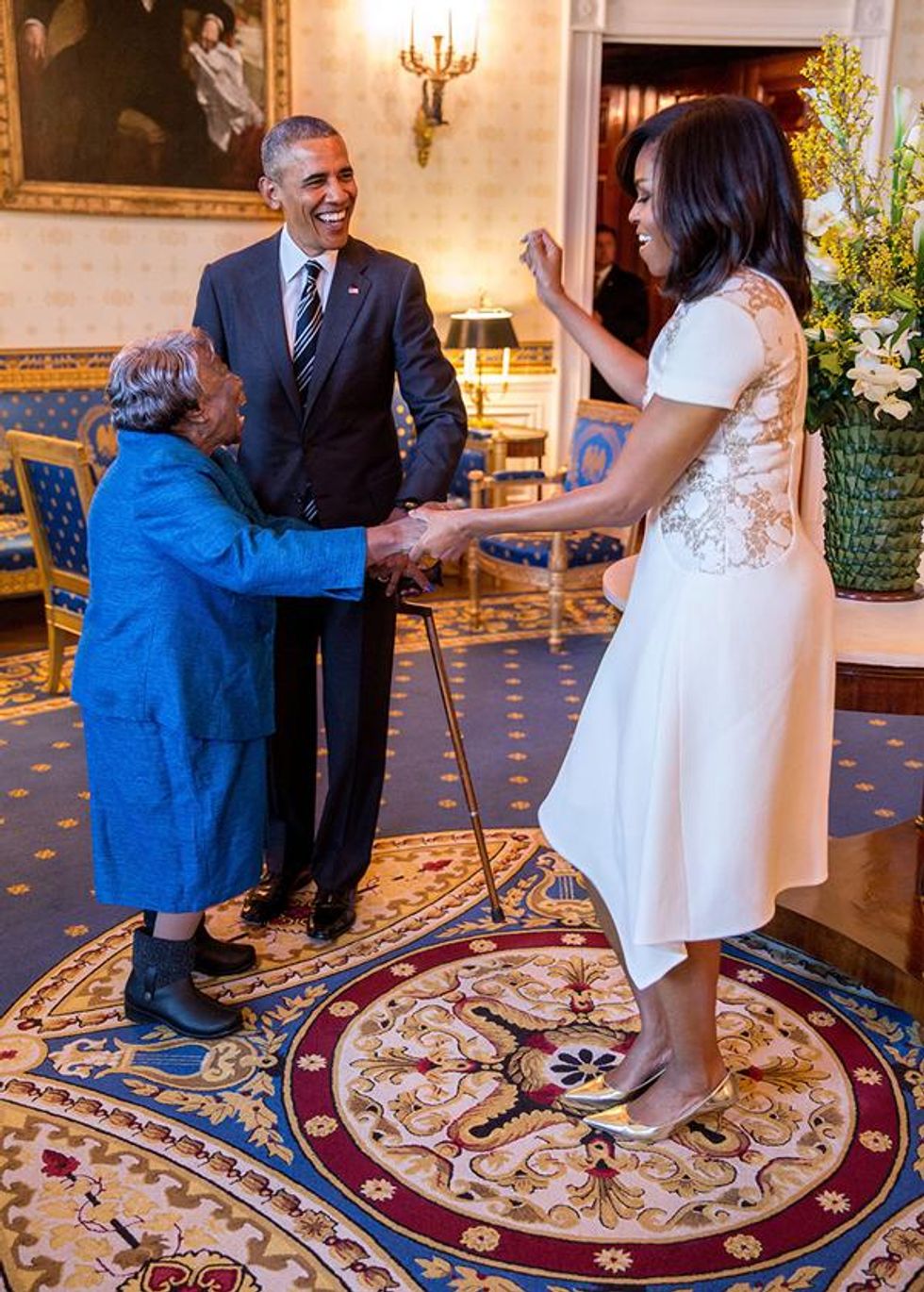 Feb 2016 – Dancing with 106-year-old Virginia McLaurin in the Blue Room of the White House
7.
8.
9.
Obama promised his daughters Sasha and Malia that they could get a dog when they moved into the White House - enter Bo
10)
(Trying to do) the splits with the US OIympic gymnastics team
11.
Showing some muscle with Superman on Halloween
12.
Hugging his daughter Sasha during a visit to Nelson Mandela's former prison cell in South Africa
Our favourite is still this one from May 2009.
This little boy couldn't believe that someone who looked like him was the president - so Obama bent down to let him touch his hair and prove it.