WANKSY
Penis graffiti vigilantism seems to be modus operandi for those petitioning their councils to fix potholes.
An unknown person spray-painted a huge yellow penis over a large pothole in Watford with the words 'fix me' next to it.
No really.
The pothole, which sits on a pedestrian crossing in Fenley Street and is a safety hazard wasn't removed. The graffiti however, was.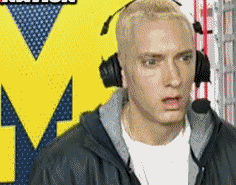 Kevin Carrol, a manager for highways contractor Ringway tells the Watford Observer that the road surface was inspected in November after reporting a poor surface. However, it hadn't warranted urgent repair.
And drawing a penis on top of the damage? Not going to help.
The presence of obscene graffiti does not mean potholes will get fixed quicker, as we repair the most dangerous defects firsts.
More: The map of the world according to penis sizes