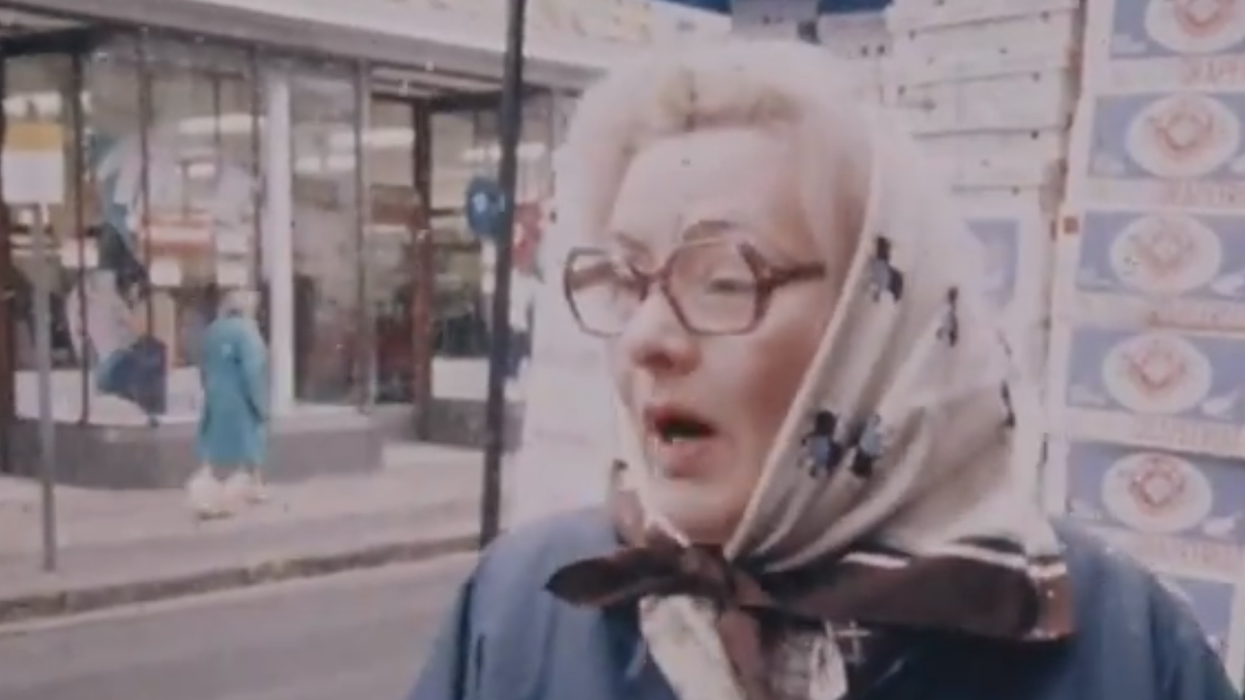 @BBCArchive / Twitter
If there's one thing we've discovered throughout our time writing about the carbuncle that otherwise goes by the name Brexit, it's that quite often, a lot of arguments for Brexit are somewhat half-baked.
There are plenty of examples of this, and sadly, it's not just from the Brexit-voting public. Often, it's from those who actually orchestrated the entire thing.
Take Nigel Farage. Just days ago, he was left red-faced when he failed to answer basic questions about Ireland and the European Union while being interviewed on Channel 4 news.
Likewise, Boris Johnson was shown to be completely 'deluded' on live television, when it was revealed to him that the EU refused to renegotiate the back-stop.
And, who could forget the Tory Brexiteer MP for ShrewsburyDaniel Kawczynskiasking the Polish government to block the Article 50 extension.
Now, a video has been unearthed from the BBC archives, that shows people complaining about switching miles to kilometres on this day in 1978 sound suspiciously like Brexiteers.
When asked about what they thought about the change, they didn't sound impressed.
One woman said:
It's rubbish, why don't they leave everything alone?
Another said:
Well I travel abroad alot, well when we go abroad, you don't get as much milage to it. 

And therefore, you're going to use more petrol, and then they say... so many miles, but you're not going to do that. You're not going to do that because the kilomet... are not the same as the milage. 
Ah, yes, an excellent point.
A third added:
It's the treaties of Rome, as my husband would say. 

Everything's being decimalised, it's horrible, I can't stand it. 
Great, point well made.
Watch the entire video below:
#OnThisDay 1978: The British public were not impressed at the prospect of switching from miles to kilometres. https://t.co/ubieUxCuuJ

— BBC Archive (@BBC Archive) 1549216801