Video
Trish Balusa left her mark in the Big Brother house as the left-wing, social activist who didn't take nonsense from others, and subsequently became a favourite to win, prior to her shock eviction.
However, the mum-of-one's new reality was rocked upon leaving the show, with pages upon pages of tweets uncovered with homophobic and racist messaging, leaving fans baffled as to how it had slipped under the radar - and how someone they'd idolised could be so different online.
That being said, many have chosen to be forgiving. Throughout her five weeks in the house, Balusa was accepting, loving, and always willing to learn, which is a message she conveyed during her first, exclusive interview with us after being evicted.
ITV
How did you feel when the initial stories began emerging about your past tweets?
"I was so shocked. I like to think of myself as a mirror. When I interact with people. I like to show up as a mirror so that you can see yourself and I can see myself. And I think for the first time, I looked in the mirror and I saw in myself, the people that I criticise and the things that I stand against.
"Naturally, I felt defensive to think 'no, I didn't write that'. I'm very open about being accountable, and one of the things I did is I copied and pasted some of the tweets to see if will come up on my Twitter. And when I realised it did, honestly, I was literally devastated."
"One day, I'm going to have to have a conversation about my son with stuff like that. I've always planned on having conversations with him about these important topics. But now I'm conscious that the conversation I'm going to have to look a little bit different, because actually I have also been complicit in perpetuating views that are very hurtful."
"I'm really grateful how people have received my apology, because when you're writing an apology like that, you're almost conscious that it almost doesn't matter why you did what you did, you're just sorry."
Your appearance on Late and Live was cancelled as a result of the revelations. Do you feel like ITV have been supportive throughout this?
"I've been getting support from the welfare team. But I also don't know what this is supposed to look like, this is the first time I'm experiencing something like this. I'm getting a lot of support from family and friends, my loved ones, people I know reaching out to me.
"I've had so many messages from the LGBT+ community, people telling me they see me for who I am, they understand who I am. I've got a trans brother who has been very supportive.
"ITV tried their best, there's pressure on them as well. I am hoping that in the end there could be more in terms of my Big Brother image done for me."
Are you worried you'll have to speak to your fellow housemates about the situation?

"I think I'd be a coward to say that I'm worried, it's just something that I have to be responsible for doing. I'm going to have to have a conversation with Yinrun, I'm going to have to have a conversation with Jordan, Henry, Matty.
"You have to think about the people it does affect in your life.
"I'm not going to shy away from it because hopefully, I can rely on the fact that they know my heart, they know me for who I am."
What was the biggest thing Big Brother taught you about yourself?
"It taught me how much more I need to be open with my vulnerability, that's one thing I've really struggled with. I made it very clear, I was always known as the strong Black woman - you tend to want to uphold that image of strength. Then you realise you're robbing yourself of actual support because you're not showing up as vulnerable."
Who do you think you'll remain friends with?
"I haven't really spoken to anyone from the house since I left. I was waiting to for everybody to come out, so I can get an idea of who to stay in contact with because half the time I felt like I was getting gaslit. I wasn't quite sure of who likes me and who doesn't like me.
"I definitely intended to speak to Yinrun - That's my baby girl! As well as Jordan, Henry, Matty. But also I do want to give people the space to decide what to do when they see the scandal, I don't think it's fair for me to decide that I'm going to stay friends with this person, because it has to come from them also deciding that actually, they want to stay friends with me."
Who was the most difficult to live with?
"Kerry and Jenkin. She [Kerry] just moaned about stuff a lot, I never quite knew what was going to upset her next. I was never quite sure what was the purpose of her complaining about things, but I didn't want to silence her moaning, so sometimes I'll just walk off because I don't know what to do.
"Jenkin was such a big monitor, he monitors a lot. He monitors the food, he monitors how people are interacting with each other. He was very big on always talking about the division. I think to some extent, he had quite some paranoid thoughts that would lurk around him and his friends."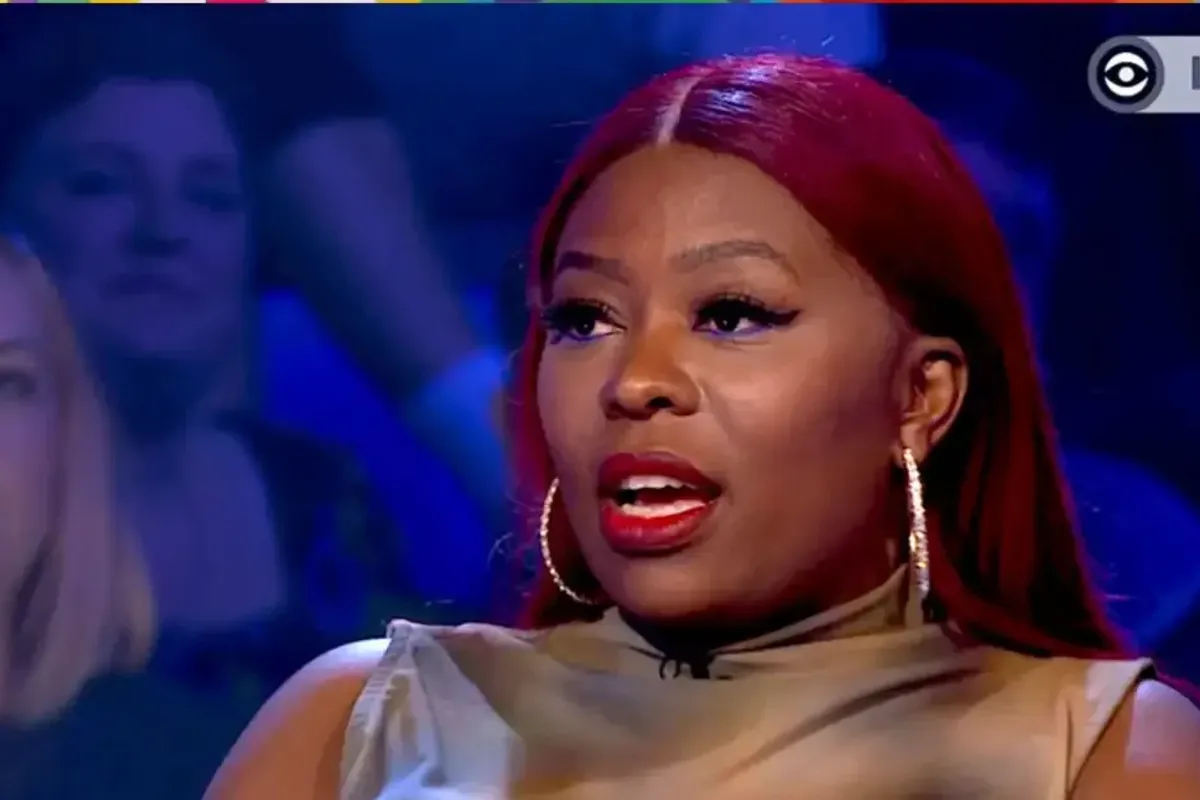 ITV
Were there any major differences between what happened in the house vs what we saw on TV?
"Seeing Jordan and Henry being intimate again! It just looks a bit more surreal on TV than it does when you're there. When you're with the people, and they're talking to you about it, it seemed like such a little situation and when you come out, it's a 'love triangle'."
"I think I'm surprised that Jenkin was surprised that Olivia was talking about him. The boys had a bit of a turbulent relationship anyway, and I think they got closer due to the fact that some of the closer friends were being taken away. So I didn't necessarily think they had a genuine bond."
Did anything surprise you when you came out of the house?
"One is how much support I was getting, which I was completely oblivious to. When you're in the house, you adjust to the perception of you that other housemates have, rather than the outside world.
"Also finding out some some chocolates have been discontinued...or people calling me Mother. There's just a lot happening."
Who's your winner?
"My Yin Yin [Yinrun]. It would do so much for her, because I know that she also she had her own struggles in the house, she didn't feel like people were really taking time to get to know her see and how interesting she is.
"Winning for her would validate her and let her know that actually the British public see you, we find you interesting, we love you for who you are, we want to hear what you've got to say, we want to know about your experience. We're not just trying to teach you swear words!"
. Sign up to our free Indy100 weekly newsletter